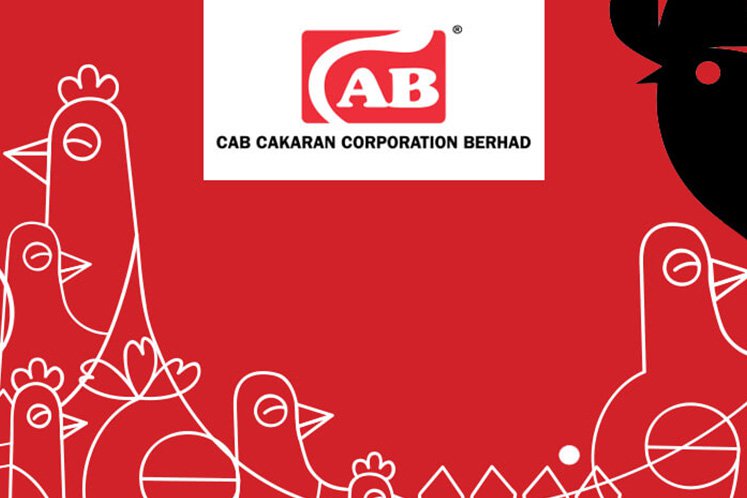 KUALA LUMPUR (July 11): CAB Cakaran Corp Bhd served a notice of termination to vendors related to the sale and purchase agreements (SPAs) to buy properties in Johor for an alleged breach of contract.
In September 2018, CAB Cakaran's 58.23%-owned sub-subsidiary firm Ayam Kempas Food Industries Sdn Bhd (AKFI) signed the SPAs with different vendors to buy three properties, plant and machinery and vehicles worth RM28.86 million in Johor
In a filing with Bursa Malaysia yesterday, the poultry farm operator said AKFI served the notice of termination on SPA 2, SPA 3 and supplementary SPA 2 respectively to the vendors and requested for the refunds of all monies paid to the vendors amounting to RM373,000.
"Vendor 1 (Goh Sing Leng) and Vendor 2 (Goh Sing Leng & Wong Siew Nyun) have materially breached their obligations under SPA 2 and SPA 3 respectively in paying the deficiency redemption sum as the redemption sum due and owing to Alliance Islamic Bank Bhd has exceeded the balance purchase price," the filing said.
CAB Cakaran noted that the termination of supplemental SPA 2 was due to the termination of SPA 2.
The SPA 2, with Sing Leng, was to acquire 1.38 hectares of agricultural land in Pontian for RM1.19 million and on top of that, AKFI also entered into a Supplemental Agreement with Hon Fu Farming Sdn Bhd (HFF) for the acquisition of all the vehicles situated in the property for RM223,000.
The SPA 3 was with Sing Leng and Wong Siew Nyun for the purchase of 153 square meters of land together with a three-storey terraced shophouse in Kulai for RM800,000.
"Save for the above termination, the board of directors of the company wishes to announce that the balance purchase consideration has been paid in full pursuant to SPA 1 and Supplemental SPA 1 in relation to the acquisition of the Property 1 and all the plant and machinery situated in the Property 1 and the vehicles belonging to AKSB, hence marking the completion of Acquisition 1 and Acquisition 2." said CAB Cakaran.
The SPA 1 was signed with Ayam Kempas Sdn Bhd (AKSB) to acquire 1.96 hectares of land in Tebrau, together with a single-storey detached chicken slaughtering factory in Senai, both for RM14.3 million (Acquisition 1).
In conjunction with SPA 1, AKFI also entered into a Supplemental Agreement (Supplemental SPA 1) with AKSB to acquire all the plant and machinery situated in the Senai factory for RM12.351 million (Acquisition 2).