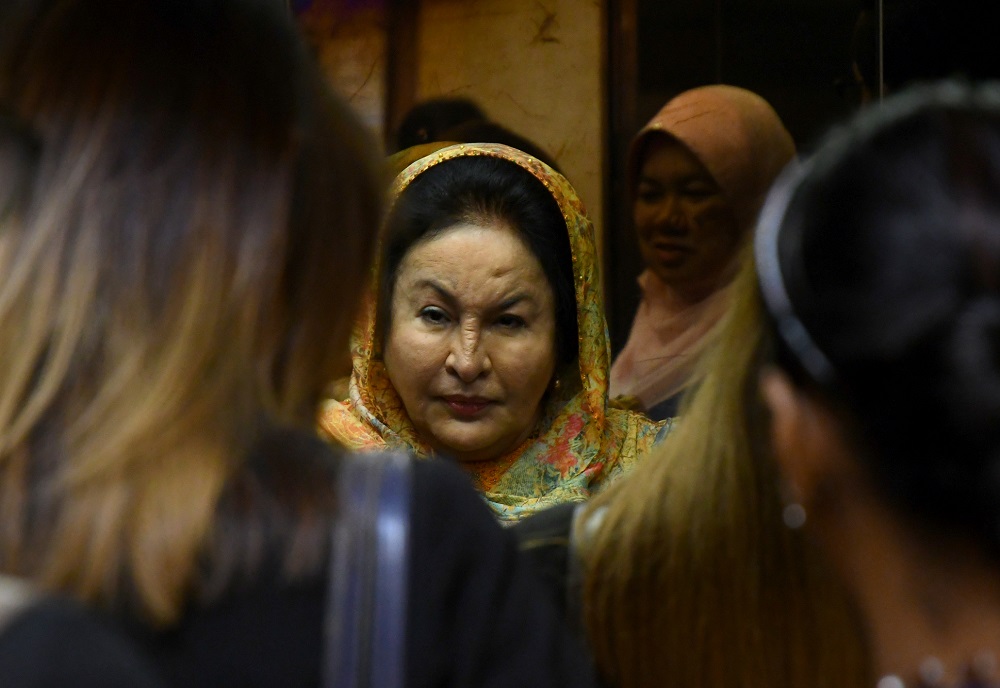 KUALA LUMPUR (July 25): The High Court here had today allowed the joint hearing of two corruption trials involving Datin Seri Rosmah Mansor (pictured) in relation to the RM1.25 billion Sarawak solar hybrid system project.
This was after the latest charge against Rosmah in relation to the project, which was transferred from the Sessions Court to the High Court, was read before High Court Judge Mohamed Zaini Mazlan today.
The cases involve the implementation of the Solar Photovoltaic Hybrid System Integrated Project, which includes the supply and installation of solar hybrid systems in 369 rural Sarawak schools in 2016 and 2017.
Rosmah is accused of soliciting bribes from Jepak Holdings Sdn Bhd managing director Saidi Abang Samsudin to help him secure the project, also known as "Projek Bersepadu Sistem Solar Photovoltaic Hibrid".
Rosmah is involved in two cases involving the project — one of which commenced on April 10, 2019, and the other on Nov 15, 2018 — alongside her husband Datuk Seri Najib Razak's former special officer Datuk Rizal Mansor.
Rosmah faced two charges in November. She was then accused of soliciting RM187.5 million or 15% of the project cost from Saidi in 2016. For the second charge, she was alleged to have received a RM1.5 million bribe from Saidi in 2017.
The case that was transferred today from the Sessions Court to the High Court involves the charge against Rosmah in April this year where she was accused of receiving another RM5 million bribe from Saidi through Rizal in 2016.
She claimed trial when the charge, filed under the Malaysian Anti-Corruption Commission Act 2009, was read to her again today.