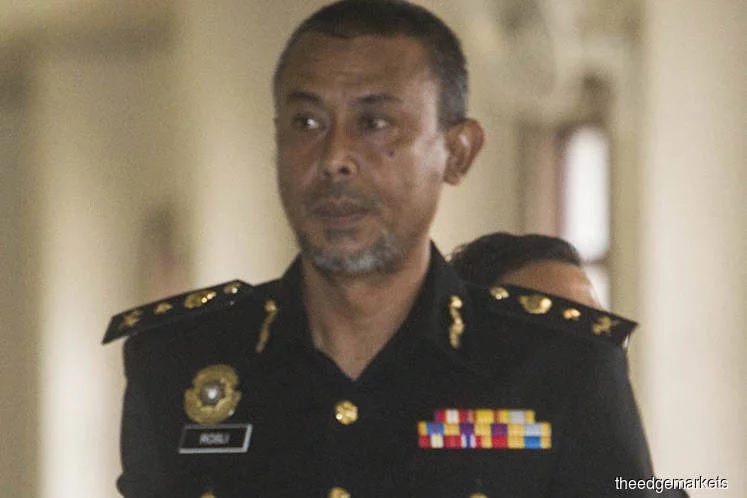 KUALA LUMPUR (Aug 13): Since the Interpol issued its Red Notice to arrest fugitives Low Taek Jho and Nik Faisal Ariff Kamil on June 11 last year, efforts to track down the duo has yielded no result, the High Court was told today.
In his testimony during his examination-in-chief by deputy public prosecutor Datuk Ishak Mohd Yusoff, Malaysian Anti-Corruption Commission senior assistant commissioner Rosli Hussain told the High Court here that the Red Notice was put up in several countries where the MACC suspected the fugitives could be, including in Hong Kong, Macau, Thailand, Indonesia, Myanmar, and China.
Rosli said the Hong Kong authorities were also notified of the cancellation of Low's passport, enabling local authorities there to arrest him on illegal entry through customs there.
The Red Notice is still in force, said Rosli, the 57th prosecution witness, who added that Low's passport was cancelled on June 14, 2018, while Nik Faisal's passport was cancelled on July 25, 2018.
Earlier, Rosli told the High Court that Low left Malaysia through Sultan Abdul Aziz Shah Airport on May 29, 2015, while Nik Faisal left the country through KLIA on May 7 last year, two days before the 14th General Election, which saw the country change its government.
Rosli said both individuals did not return to the country since then.
Rosli said MACC has recorded the statement of Low, more commonly known as Jho Low, in Abu Dabhi on Nov 27, 2015, and recorded Nik Faisal's statement twice in Jakarta in October 2015.
"As both of them made their statements and gave their commitment, my team and I were confident that they would return to Malaysia to cooperate in the case. This is why we did not put both of them under bail," said the witness.