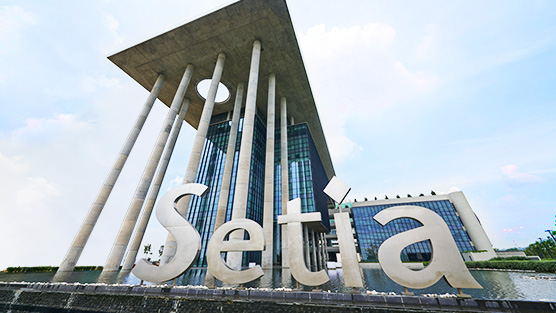 S P Setia Bhd (Aug 15, RM1.67)
Maintain hold with a lower target price (TP) of RM1.90: S P Setia Bhd's first half of financial year 2019 (1HFY19) core net profit (excluding a RM3.1 million foreign exchange gain and RM36 million land disposal gain) came in below expectations at 44% of our and 43% of the Bloomberg consensus full-year estimates. Its 1HFY19 core earnings were an improvement of 41% year-on-year (y-o-y), driven by: i) higher revenue (+39% y-o-y) due to the sale of British Embassy land (RM449.2 million) and progressive revenue recognition from its townships in the central and southern regions; and ii) lower administration expenses (-38% y-o-y).
S P Setia secured about RM1.9 billion new property sales (excluding land sales of RM87 million) in 1HFY19 versus RM2.1 billion in 1HFY18, with the majority of new sales coming from the central region (about 60%) of Malaysia. This represents about 35% of its FY19 sales target of RM5.65 billion, which is slower than expected due to a "wait-and-see" approach by homebuyers and a weak property market. As such, the group has revised its FY19 sales target to RM4.55 billion and its planned project gross development value (GDV) to about RM4.9 billion versus RM6.8 billion previously.
S P Setia launched projects with a combined GDV of RM1.55 billion in 1HFY19 versus RM2.46 billion in 1HFY18 due to weak market conditions. For 2HFY19, the group plans to launch a total of RM3.33 billion worth of projects focusing on the Klang Valley (about 70% of launches). As of end-June 2019, total unbilled sales stood at RM10.7 billion versus RM8.12 billion as at end-June 2018.
We cut our FY19-FY21 earnings forecasts by 17%-22% to reflect: i) changes in Battersea Phase 2 (from end-2020 to 2021) and Phase 3 (from mid-2021 to end-2021) project development timelines; ii) a lower sales target and launches in FY19; and iii) higher cost of sales (about RM30 million) in FY21 due to the change in accounting policy as a result of the agenda decision on IAS 23 borrowing costs beginning on or after July 1, 2020.
We lower our TP to RM1.90 as we widen our revalued net asset valuation discount to 55% (from 45%) to factor in the negativity arising from the weaker sales target, changes in accounting policy and muted economic growth. We maintain "hold" as we expect FY19 to FY20 earnings to be lower versus FY17 before we see meaningful contributions from its Battersea project from FY21. — CGS-CIMB Research, Aug 14
Click here for more property stories.