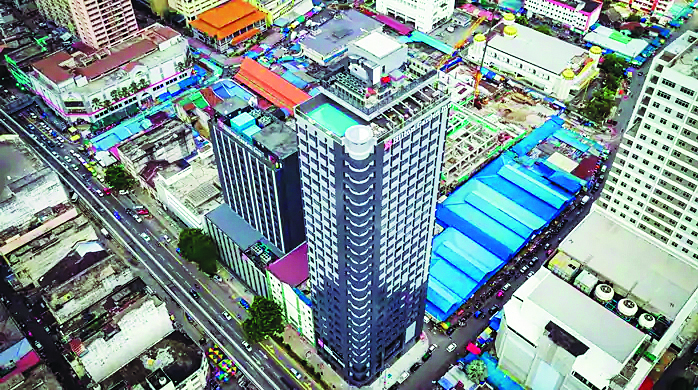 KUALA LUMPUR (Aug 17): Stock Exchange of Thailand-listed Strategic Hospitality Extendable Freehold and Leasehold Real Estate Investment Trust (SHREIT) has decided to "back out of a deal to acquire two hotels" here, reported The Edge Malaysia.
The two properties located along Jalan Tuanku Abdul Rahman are Hilton Garden Inn North and Hilton Garden Inn South, both owned by Singapore's Royal Group.
It was reported that (SHREIT) was planning to buy the two hotels for an estimated RM240 million, with the purchase to be "partly funded by the issuance of new units".
The hotels have a total room inventory of 532.
SHREIT confirmed with the weekly that the purchase will not take place, with company secretary Kemakorn Ariyakun saying via email that: "The deal did not happen."
SHREIT announced to SET that "the lead joint underwriter had advised the REIT manager against issuing new units because of the instability in the global financial and capital markets".
The underwriters were The Siam Commercial Bank Public Co Ltd and Maybank Kim Eng Securities (Thailand) Public Co Ltd. The REIT manager was Strategic Property Investors Co Ltd.
The business publication reported in September last year that SHREIT was planning to buy the two hotels. Sources told weekly then that "the purchase price of RM240 million or RM451,128 per room would provide Royal Group with a profit of RM65 million after deducting its initial investment and renovation costs".
Royal Group also owns the 540-room DoubleTree by Hilton Kuala Lumpur, which the group bought from BlackRock Inc for RM388 million back in 2015.
Sources also told the weekly that 22-storey Wisma KFC "is likely to be repositioned as a hotel" by Royal Group. It was reported earlier this year that the group bought the office building from the Employees Provident Fund ("believed to have been sold for RM130 million").