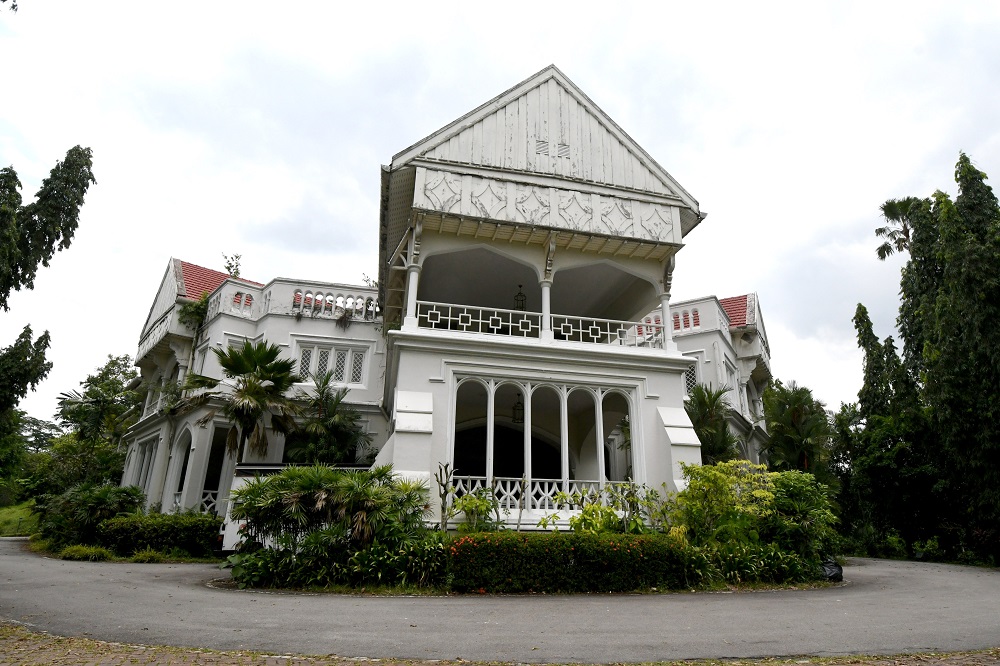 KUALA LUMPUR (Aug 17): There will be a "multi-agency meeting" to discuss the future of Carcosa Seri Negara (pictured), Federal Territories Minister Khalid Abdul Samad was reported saying by The Star today.
"I hope the government maintains and refurbishes the whole area so that it will become a leading tourism site for local and foreign tourists.
"The previous administration wasted billions and did nothing for this site. However, please note that I am not blaming anyone except the previous administration.
"I do not wish to be dragged into the fight between the former tenant and the ministries on the issue as I was not party to the decision to terminate the lease," Khalid told the daily.
He said that he was told "that there would be a discussion on this issue and the ministry would also be invited to the meeting. I think it will be about future plans for the property as well as refurbishment and maintenance plans".
Khalid, however, did not have the details on the other agencies that would attend such a meeting.
He also revealed to publication that the "former tenant of the place approached me earlier, and I suggested a meeting with the Water, Land and Natural Resources Ministry (KATS) and Tourism, Arts and Culture Ministry (Motac) to discuss the way forward as it is not under my jurisdiction".
As for the management of the property Khalid said that: "If we expect the company to spend millions, we have to also consider the fact that it would expect returns on its investment. Unless it is one that receives government grants for its work. Otherwise, it may have plans to generate funds through the two buildings in ways we may not fully agree."
A Bernama report yesterday stated that Motac has been given permission to redevelop Carcosa Seri Negara as a tourist attraction
Motac secretary-general Datuk Isham Ishak said that an evaluation of the property is being carried out "including a forensic study on the level of structural safety of the colonial building".
"The forensic evaluation and study will enable Motac to formulate proposals to the government on how the building could be preserved and given a fresh breath as a tourist attraction," he told the media.