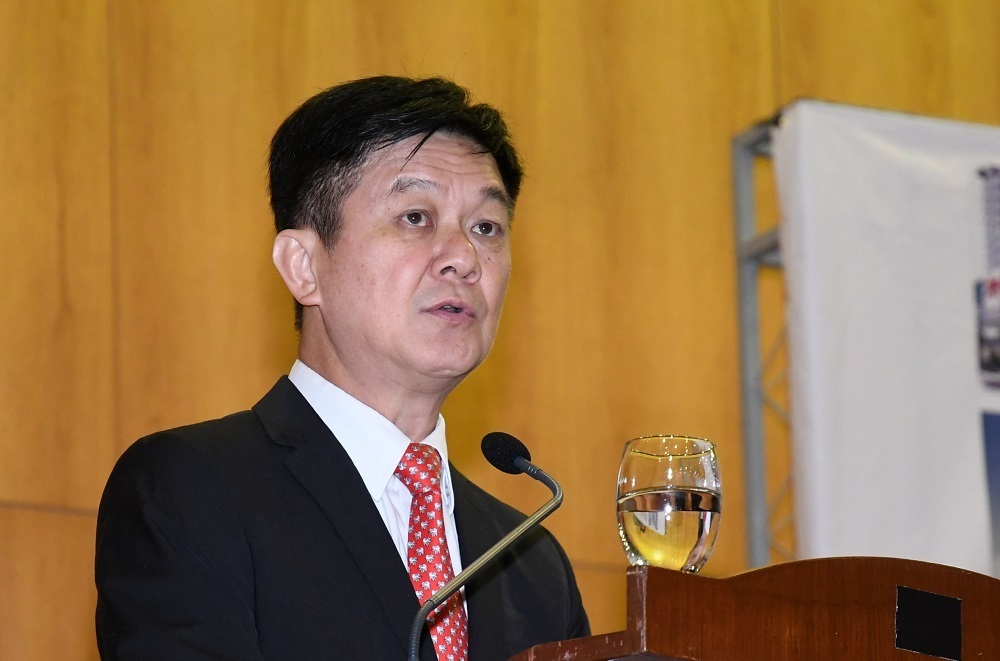 KUALA LUMPUR (Aug 21): The MCA clarified yesterday that it has no immediate plans to demolish and rebuild its headquarters (HQ) at Wisma MCA, Jalan Ampang here, though it admitted it had sought a development order (DO) to secure a higher commercial plot ratio for the site for future development.
"We would like to reiterate our current central committee has no immediate plans to demolish and rebuild Wisma MCA. Our utmost priority is to effectively play our role as the righteous opposition to serve as check and balance to the PH (Pakatan Harapan) government," said treasurer-general Datuk Lee Chee Leong in a statement.
He was responding to The Edge Financial Daily's article on Monday saying the MCA was believed to have submitted a fresh plan concerning the redevelopment of its HQ to DBKL (Kuala Lumpur City Hall) at end-June. It also wrote that the latest plan was granted a conditional approval on July 22, and that MCA would still tear down the existing 23-storey structure and build a 29-storey building.
However, he acknowledged the party had submitted a planning order in 2017 as a "revitalisation plan", duly consented to by the party's previous central committee in 2017.
"It is part of the process to obtain a DO from DBKL to secure a commercial plot ratio for future development. The DO is essential prior to the submission of the building plans for redevelopment purposes," Lee said.
According to Lee, the MCA, on March 3, 2017 applied to DBKL to increase the area utilisation rate (plot ratio) of Wisma MCA, currently at 1:4. "The new application of [the] DO is to fully utilise the land area of the site and also enhance its commercial land value."
Lee said the party managed to obtain a plot ratio of 1:24 in March 2018, but DBKL slashed it to 1:10 after the change of government. The MCA's consultant team made several appeals for a higher plot ratio, but the appeals were not entertained, Lee said.
He then lambasted DBKL for not issuing an official letter to inform MCA, the applicant, that its application had been conditionally approved. "[The] MCA was only informed [about] this [yesterday] morning that DBKL had issued an official consent letter after The Edge Financial Daily reported on this matter," he said.
It should be noted, however, that development applications submitted to the local authorities can be checked online, as well as the status of applications.
Meanwhile, Federal Territories Minister Khalid Samad, when contacted, said: "It is normal that DBKL will inform if an appeal was rejected or approved. I will have to check if DBKL did not inform the
applicant."
Wisma MCA sits on a 4,955 sq m or 53,335 sq ft freehold plot registered in the name of MCA in 1983.
Under the Kuala Lumpur City Plan 2020, gazetted by the ministry of federal territories on Oct 30 last year, the highest plot ratio was fixed at 1:10 — including for projects in the Golden Triangle — to control property development density in the capital.
Hence, DBKL announced earlier this year that property projects previously granted approvals in principle with a higher plot ratio are required to seek fresh approvals.
This article first appeared in The Edge Financial Daily, on Aug 21, 2019.