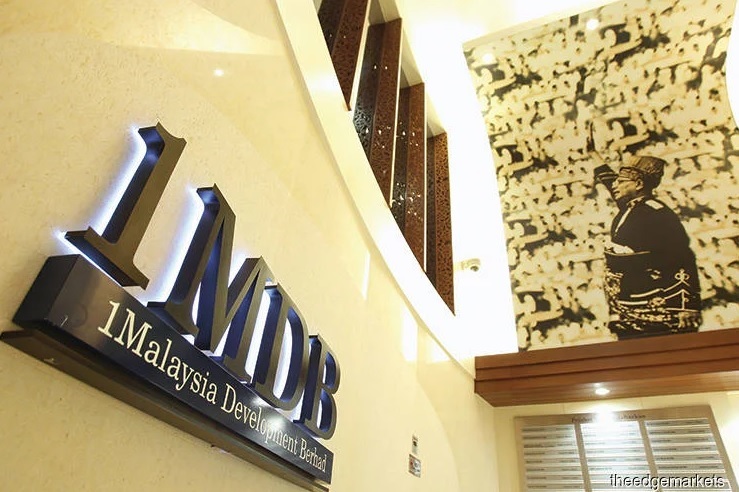 KUALA LUMPUR (Aug 23): The High Court has fixed next Wednesday (Aug 28) morning to start the trial on former Prime Minister Datuk Seri Najib Razak's alleged involvement in the 1Malaysia Development Bhd (1MDB) scandal.
At case management with Justice Collin Lawrence Sequerah this afternoon, Datuk V Sithambaram, the appointed prosecutor for the SRC International Sdn Bhd case, said the defence may require another one-and-a-half hours to complete its cross-examination, while the prosecution would need another two hours to conduct re-examination.
Therefore, Sithambaram said trial for SRC case would require another half-day to finish.
Sithambaram said the SRC trial judge Mohd Nazlan Mohd Ghazali has agreed to continue on Tuesday (Aug 27) or Wednesday (Aug 28) morning.
Later, Justice Nazlan would set proceedings for the SRC trial on Tuesday morning, reminding parties that the trial must conclude by then, as he had other matters to attend to in the afternoon.
Lead defence counsel Tan Sri Shafee Abdullah maintained that it would be better to start the trial on Sept 3 if not end of next week to give sufficient time for the defence to prepare.
The appointed prosecutor for the 1MDB case, Datuk Seri Gopal Sri Ram, said his team could accommodate to start on Wednesday should the defence require more time to prepare.
Hence, Justice Sequerah agreed to fix Wednesday morning to begin the trial and vacate the whole of Tuesday for the hearing of the SRC case to complete.
Sri Ram also said by Wednesday, his team will be able to deliver the opening statement of the 1MDB case and prepare six formal witnesses to testify.
It is understood that the first six witnesses would include officials from the Prime Minister's Office, as well as certain witnesses who had testified in the SRC case.