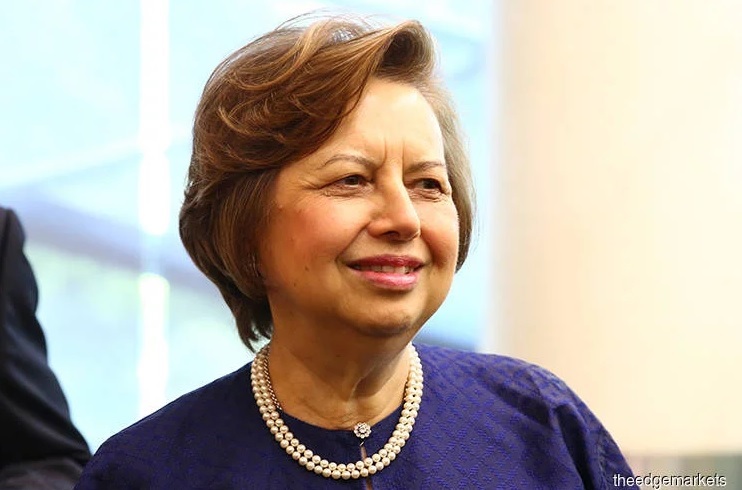 KUALA LUMPUR (Aug 27): The prosecution in former premier Datuk Seri Najib Razak's SRC International Sdn Bhd trial has offered 66 witnesses to the defence after closing its case today.
The list includes former Bank Negara governor Tan Sri Zeti Akhtar Aziz and former Minister in the Prime Minister's Department Tan Sri Nor Mohamed Yakcop.
Lead prosecutor Datuk V Sithambaram confirmed this upon the completion of the re-examination of the final prosecution witness, investigating officer Rosli Hussain of the Malaysian Anti-Corruption Commission (MACC).
"The prosecution has closed its case. Today is the 57th day (of the trial) and we have called a total of 57 witnesses. Upon closing, we have offered 66 witnesses to the defence, should the defence be called," Sithambaram told a press conference outside the court.
The MACC had taken statements from 193 potential witnesses, 57 of which, including Rosli, have been called by the prosecution. Zeti and Nor Mohamed Yakcop were among those whose statements had been recorded but were not called as witnesses.
Asked how the prosecution feels about its case, Sithambaram said based on the witnesses called and the documentary evidence tendered, it is confident of concluding a prima facie case.
"We are confident that we have produced a prima facie case which warrants the accused, Datuk Seri Najib Razak, to answer the charges levelled against him by the prosecution," he said.
He added: "This case is proceeding at a great speed. As a lawyer I can tell you that this is one of the fastest cases I've done where in two to three months we have called 57 witnesses. We have done very well and we have been very fast."
Meanwhile, lead defence counsel Tan Sri Muhammad Shafee Abdullah is equally confident that Najib will not be asked to enter his defence.
"We are very confident that the defence ought not to be called in this case because we have knocked down virtually everything (put up by the prosecution)," he told reporters separately.
Asked how many witnesses the defence would call if the court rules that the prosecution had proven its case, Shafee said it was too early to tell.
"I can't tell you yet. If the judge calls for the defence — he may not as he may decide to acquit — but if he does call then we need to know the nature of the offence that he calls for. He may not call for all, he may amend. Depending on the charge, our witnesses will be chosen on their statement," he said.
High Court judge Mohd Nazlan Mohd Ghazali has set Nov 11 to decide whether to call for the defence or acquit the former premier.
In the meantime, the prosecution and defence will have to file their written submissions and subsequently reply to their submissions. Both parties are scheduled to make oral submissions and clarification in court on Oct 22 and 23, before the decision on Nov 11.