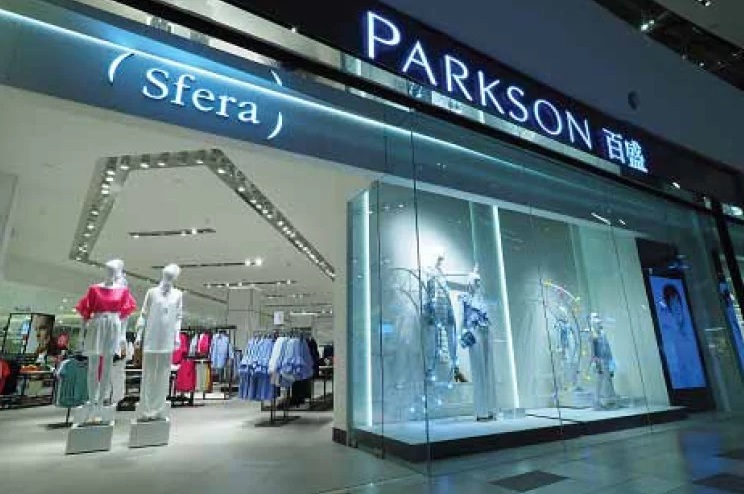 KUALA LUMPUR (Aug 29): A profitable performance in its Malaysian operation and higher profits in China have helped Parkson Holdings Bhd narrowed its net loss in the fourth financial quarter ended June 30, 2019 (4QFY19).
Parkson reported a net loss of RM45.55 million in 4QFY19 – its fifth straight quarterly loss – from RM67.34 million a year ago.
However, it saw revenue for the quarter under review rise by a marginal 1.5% to RM953.54 million from RM939.39 million in 4QFY18.
For the full year ended June 30, 2019 (FY19), Parkson reported a bigger net loss of RM132.61 million versus RM99.44 million in the previous year, even though revenue came in 1.3% higher at RM4.03 billion from RM3.98 billion in FY18.
In a bourse filing yesterday, Parkson said for FY19, Parkson Malaysia delivered a positive same store sales (SSS) growth of 5%, which was achieved through optimisation of operational efficiency across the stores and tactical promotional activities to drive visitors' traffic.
"Savings arising from stores' rationalisation and improved operating efficiencies have enabled the operations to turn profitable to RM14 million," it added. Parkson Malaysia has 42 stores as at June 30, 2019.
As for Parkson China, the group's continuous efforts in optimising stores' effectiveness have borne fruit resulting in operating profit increasing to RM155 million for FY19. The group has a network coverage of 44 stores in 30 cities across China as at June 30, 2019.
However, the increasingly competitive retail scene in Vietnam had resulted in the group's Vietnam operations recording a negative SSS growth of 19% for FY19, said Parkson.
The group now has four stores in Vietnam and has closed down its only store in Myanmar last December. Parkson's Indonesia operations also recorded a negative SSS growth of 2% amid the soft consumer sentiments and competition. It owns and operates 15 stores there.
Meanwhile, the group's Parkson Credit Sdn Bhd operations continued to post considerable progress with increasing revenue and profitability in FY19.
"On the food and beverage (F&B) business, our Hogan Bakery operations registered revenue growth with improving operating efficiencies, while certain loss-making F&B outlets were closed down after due consideration," it added.
On prospects, Parkson remains positive about the consumer market in China, with retail sales growth for the first six months of 2019 registering above market expectations despite macroeconomic and geopolitical challenges.
"Looking ahead, the group will continue executing its strategies aimed at diversifying retail formats, upgrading brand and product categories in light of the rising consumer demand for quality products and services; as well as identifying optimal locations to expand the group's network," said Parkson.
However, it warned that its operating environment in Southeast Asia is anticipated to remain challenging amid severe competition.
In a separate filing, Parkson announced that its indirect subsidiary is selling a four-level property in Xi'an City, Shaanxi Province, China for RMB88.78 million (RM53.3 million).
Parkson said Xi'an Lucky King Parkson Plaza Co Ltd, an indirect wholly-owned subsidiary of Parkson's 54.97%-owned Hong Kong-listed unit Parkson Retail Group Ltd (PRGL), has entered into a deposit agreement with Xi'an Xing Zuan Jia Jian Enterprise Management Consulting Co Ltd for the proposed sale.
In a circular to PRGL shareholders today, its executive director and chairman Tan Sri William Cheng Heng Jem said the board of directors believes that the possible disposal will have a positive impact on PRGL's future development.
Shares of Parkson closed two sen or 9.09 lower at 20 sen yesterday, valuing the company at RM218.78 million. The counter, over the past 12 months, has fallen 55% from 44 sen.