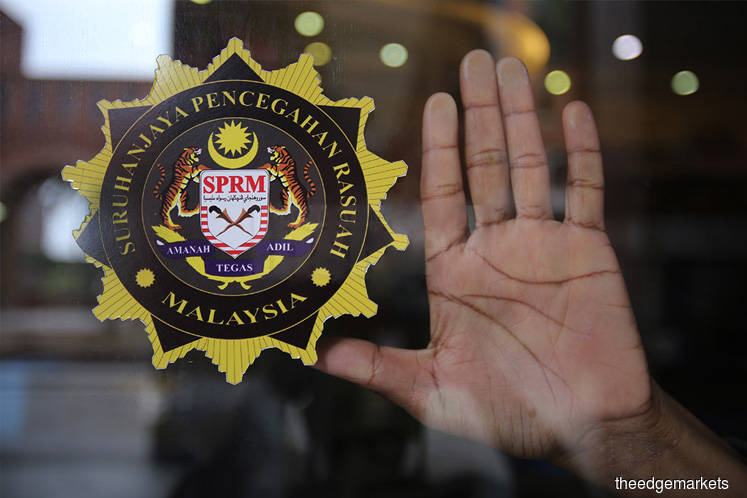 KUALA LUMPUR (Aug 29): The government through the Malaysian Anti-Corruption Commission (MACC) today seized assets from former minister Datuk Hasan Malek and Akademi Pemuda in relation to a forfeiture suit to recover funds allegedly misappropriated from 1Malaysia Development Bhd.
This came after two separate High Courts today were informed that Hasan and Akademi Pemuda are not contesting the order.
Following that a total of RM100,000 were seized from Hasan's bank account and another RM428,500 from Akademi Pemuda, which is under Umno Youth.
The orders were made by Justice Mohamed Zaini Mazlan for Hasan, and Judicial Commissioner Datuk Ahmad Shahrir Mohd Salleh.
Hasan, formerly the Kuala Pilah MP who lost in the last general elections, was also a Domestic Trade, Cooperatives and Consumerism Minister.
Deputy Public Prosecutor Mohd Farez Rahman appeared for the MACC in the Akademi Pemuda case and DPP Mahadi Abdul Jumaat for the Hasan case.
Mahadi also told the court that the prosecution had filed an affidavit in reply on Aug 23, to central Umno, Umno Sabah, Wanita MCA, Binsabi Sdn Bhd and Perano Sdn Bhd.
He also said there are no third parties contesting the forfeiture and that the contest comes from the five entities on the action taken against.
Following that, Justice Zaini fixed Dec 4 and 5 to hear their challenges.
The government through the MACC is seeking RM212 million from central Umno, RM337,634.78 from Perano, RM1.2 million from Umno Sabah, RM300,000 from Wanita MCA and RM827,250 from Binsabi.
All five entities are represented by their respective lawyers in court today.
It was previously reported that MACC seeks to recover RM265.03 million in the civil forfeiture action. Umno is said to have received the bulk of the amount.