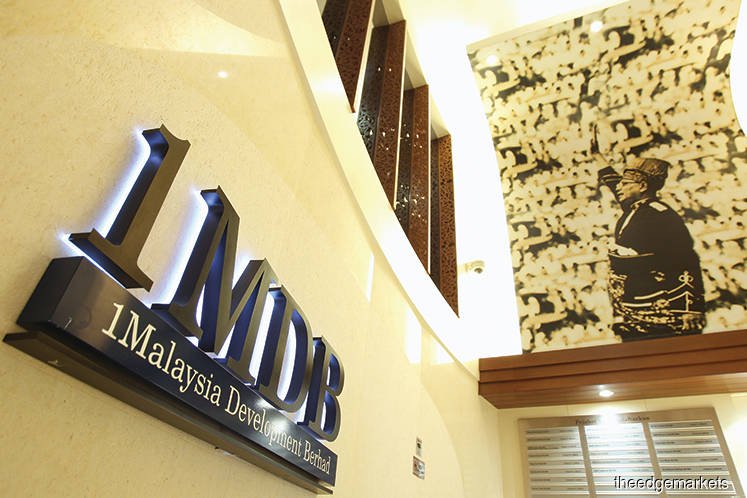 KUALA LUMPUR (Aug 30): The High Court was told today that ex-Goldman banker Roger Ng and a company controlled by Low Taek Jho's father had outstanding loans with Maybank, which has appeared as a third party in the government's asset forfeiture suit against former prime minister Datuk Seri Najib Razak and 17 others.
The bank has appeared as a third party to claim funds totalling RM1.99 million under the names of four parties in the suit.
They are Roger Ng Chong Hwa and his wife Lim Hwee Bin (RM666,498.52), Jho Low's known associate Kee Kok Thiam (RM1.29 million) and Rembulan Kembara Sdn Bhd, whose registered shareholder is Tan Sri Larry Low (RM35,510.46).
According to the police, Kee has left the country. His whereabouts are currently unknown.
Muhammad Al Muazzim Azmi Amin, who appeared for the bank, told High Court judge Zaini Mazlan that the bank appeared as a third party to set off hire purchase accounts and loan accounts under the names of the aforementioned parties.
The quantum outstanding, however, was not mentioned.
Ng, 51, has pleaded not guilty in a district court in New York to conspiring to launder 1MDB money and violating the Foreign Corrupt Practices Act, a US law targeting official bribery abroad.
In Malaysia, he faces four counts of abetting Goldman in the sale of the guaranteed notes and bonds belonging to 1MDB's subsidiaries by omitting material information and publishing untrue statements.
Earlier, lawyer Azamuddin Ab Aziz, who was representing Datin Seri Rosmah Mansor and Najib's three children Riza Aziz, Nor Ashman and Nooryana, told the court that they are requesting for this suit to be postponed pending the application in a separate court for the parties to inspect the assets seized.
The application in the separate court is set for hearing on Oct 14.
After several exchanges, Justice Zaini suggested for Maybank to submit a formal application to participate in the forfeiture suit, and has set case management on Nov 15.