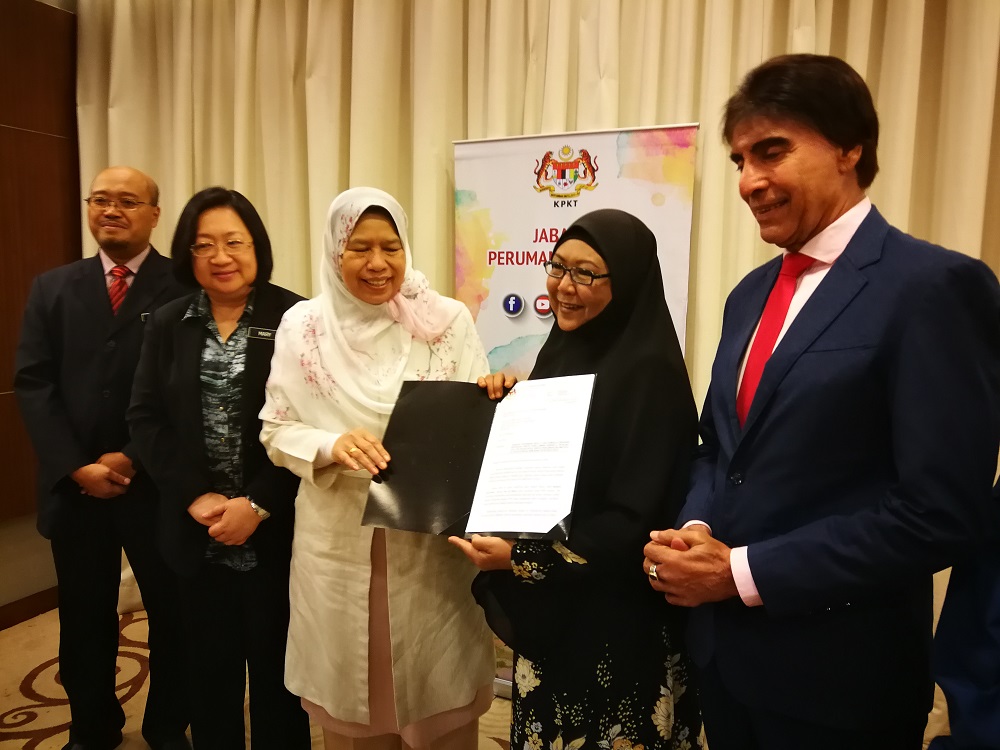 PUTRAJAYA (Aug 30): The Housing and Local Government Ministry (KPKT) has launched an initiative to help local artistes in need to own their first home at People's Housing Project (PPR) schemes.
The initiative called Inisiatif Perumahan Komuniti Seni Harapan was established in collaboration with the National Film Development Corp of Malaysia (Finas). It kicked off today with the handover of an offer letter to veteran singer Ku Nazhatul Shima Ku Kamarazzaman better known as Shima in a ceremony at the ministry.
The PPR housing scheme under the National Housing Department of the ministry provides homes for low income earners whose monthly household income is below RM3,000, through the PPR For Ownership (PPRM) and PPR For Rental (PPRS) programmes.
"Artistes are recognised by many when they are active in preforming. But when they have stepped down, they are often forgotten.
"Datuk Irwan [Shah Abdullah), chairman of Yayasan Kebajikan Artis Tanahair (YKAT)] has given 122 names of artistes who are in need of help to us. KPKT has examined each of them and found that, except for 19 persons who do not meet the eligibility requirements, all of the others are entitled to receive assistance from us," Minister of Housing and Local Government, Zuraida Kamaruddin told reporters at the event.
She added that about 50 units of PPR Lembah Subang 2 homes in Petaling Jaya have been offered to the artistes and some are in the midst of applying for the homes.
Meanwhile, Shima, the singer of popular 1990s song Teringin was happy to receive the offer letter for a two-year rent-to-own plan at PPR Lembah Subang 2.
"I feel so happy and lucky to be able to own a home. While some may say this is a cheap house, it is still a roof over our heads," she said.
It was reported that Shima who has been renting an apartment in Damansara Damai with her family, is suffering from neurological disorders and had to close down a food stall that she has been running, in March this year.