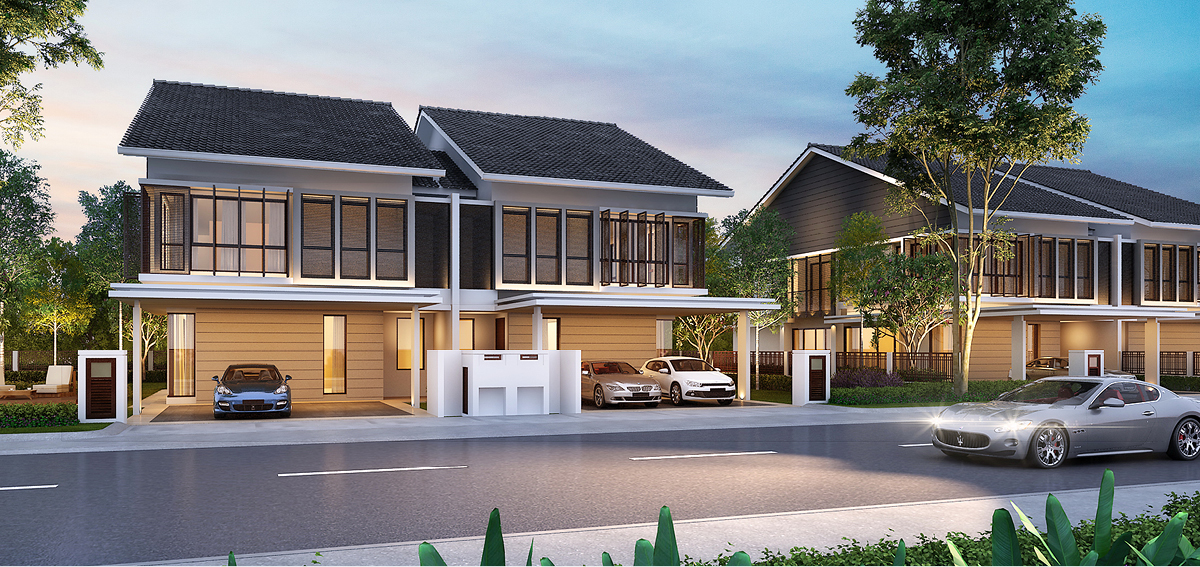 Often, urban living means having to sacrifice space and comfort. Hence, many urban dwellers yearn for a home that offers them abundant space both within the home as well as outside, for their leisure and recreation.
Certainly, life is about enjoying spaces, says S P Setia Bhd divisional general manager Datuk Zaini Yusoff, who oversees I&P's operation. I&P is a member of S P Setia.
"Homebuyers want to enjoy spaciousness not just inside their houses but also from the amenities nearby. City life is already very stressful, so people should enjoy comfortable spaces at home," he adds.
The township of Alam Impian in Shah Alam undoubtedly offers generous spaces for living and recreation including Althea, one of the newest homes in Alam Impian. The township is developed by I&P.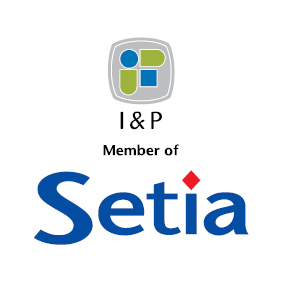 Althea, a freehold low-density project, offers 32 double-storey semi-detached houses, each with four bedrooms and five bathrooms. The units come with a lot size of 40ft by 90ft and a minimum built-up size of 3,384 sq ft. Prices start from RM1.93 million.
All Althea homes face a park shared only by residents in the guarded precinct. The park has a jogging track and a playground.
FEATURES OF ALTHEA @ ALAM IMPIAN
• GDV: RM64 million
• Freehold
• Double-storey semi-detached houses
• 4 bedrooms and 5 bathrooms
• 32 units
• Lot size: 40ft by 90ft
• Built-up area: 3,384 sq ft to 3,580 sq ft
• Price starts from: RM1,934,800
"Every guarded housing precinct in Alam Impian has its own recreational area. Also, being situated on higher ground gives Althea even better Fengshui," Zaini says. Positioned as the "City of Arts", all project names at Alam Impian are inspired by the world of art.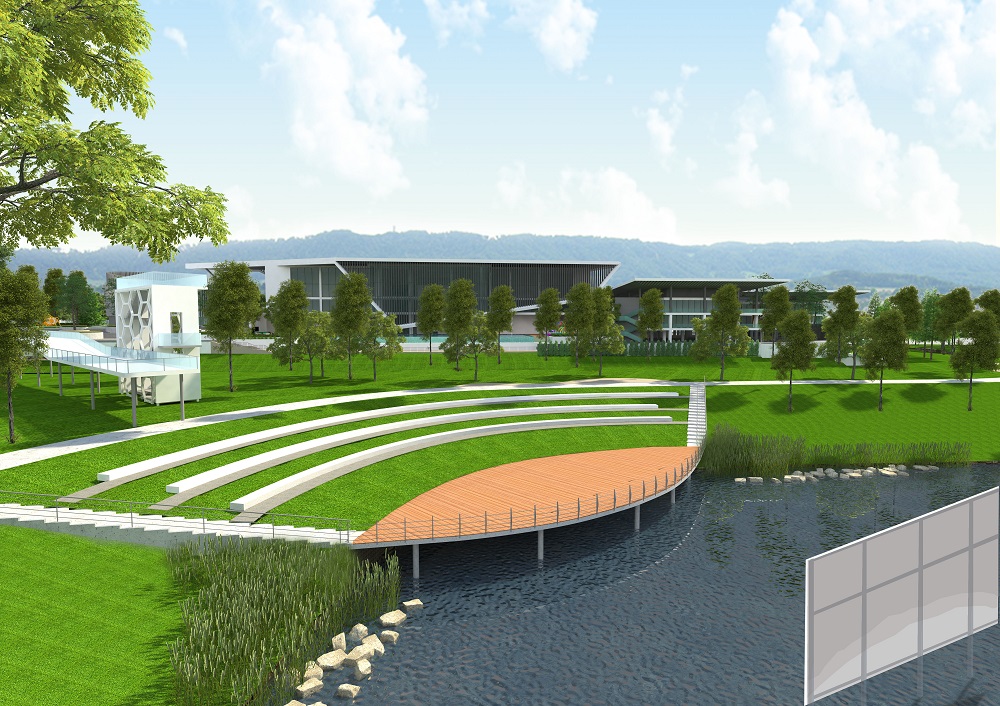 New vibrancy for Alam Impian
First launched in 2006, Alam Impian now has a population of more than 12,500 people with a traffic volume of 30,000 to 34,000 vehicles during weekdays, and between 22,000 and 29,000 during weekends, says the developer.
The 1,235-acre township is easily accessible via the Lebuhraya Kemuning-Shah Alam (LKSA), the KESAS Expressway, the Federal Highway and ELITE Expressway. The West Coast Highway that is under construction will further enhance its connectivity once completed.
About 60% developed to date, there are around 520 acres of land available for future development in the township. Currently, with 3,166 residential units completed, a total of 20,226 residential units are expected upon the township's full development.
Currently, amenities at Alam Impian include a mosque, petrol station, retail stores, community police station and parks.
Noting that the township was introduced more than 10 years ago, Zaini reveals that some changes are in store at Alam Impian to give the township renewed vibrancy, including introducing new facilities and a fresh look.
Enhancements mulled by the developer involve the township's retail, recreation and education components.
Well-connected
• Lebuhraya Kemuning-Shah Alam (LKSA)
• Shah Alam Expressway (KESAS)
• Federal Highway
• ELITE Expressway
• West Coast Highway (estimated completion of main link in 2022)
Nearby amenities
UNIVERSITIES
• UiTM Shah Alam – 10km
• Management & Science University – 11km
• Taylor's Lakeside Campus – 20km
HEALTHCARE CENTRES/HOSPITALS
• KPJ Selangor Specialist Hospital – 7km
• AVISENA Specialist Hospital (DEMC) – 9km
• Hospital Shah Alam – 12km
RETAIL CENTRES/ATTRACTIONS
• SACC Mall – 8km
• Shah Alam National Botanical Park – 11km
• Aeon Mall, Shah Alam – 13km
• Sunway Pyramid – 19km
The good news for residents is that a town centre for Alam Impian is finally taking shape. The company plans to launch the first phase of about 48 shophouses dubbed Impian Prisma this November. "Although there are some neighbourhood shops in the township, it has yet to have a town centre," Zaini says.
A new Alam Impian Welcome Centre will also be completed by June 2021 to house a 1,000-pax ballroom, retail shops, sales gallery, as well as a full-fledged club house that will offer facilities such as swimming pools, badminton courts and other recreational facilities.
I&P is also in talks to bring in a private school to be operational in the near future.
At the same time, under its tagline of 'Where Nature Embraces Art', I&P is planning to revitalise the township's landscape. The upgrading of the 32-acre Alam Impian lake park has already begun since June this year and the works are expected to be completed in June 2021. When ready, residents will have an active park offering facilities such as a food truck area, alfresco area, an amphitheatre/floating stage, outdoor cinema, kids' sensation garden, a par course, yoga area and cascading water features. There will also be new jogging and cycling trails, a mirror garden, skate park, gallery garden, canopy walk, light garden and treehouse playground.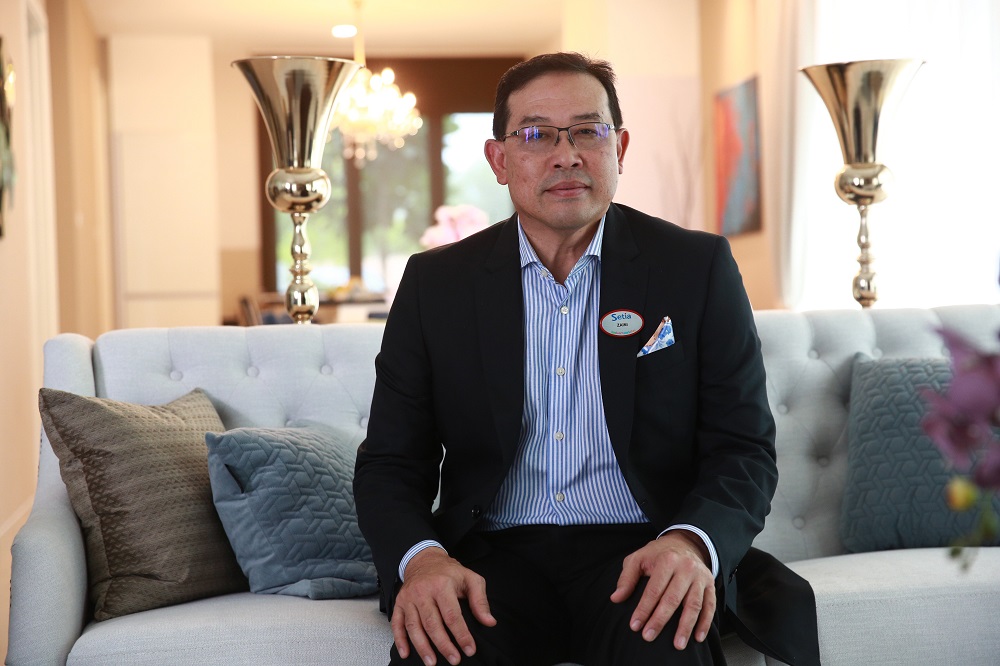 Strong value appreciation
Despite the current slowdown in the Malaysian property market, homes at Alam Impian are well sought after. Double-storey terraced houses called Fleita and Clarino, the township's latest launches before Althea, have seen about 90% and 100% take-up rate, respectively.
The company also recently soft launched Pandura in mid-August. Around 32 out of 97 units of double-storey terraced houses were taken up within the first day of the soft launch.
Older houses in Alam Impian have enjoyed decent appreciation in value. For instance, the value of terraced houses at Pentas 6 in Alam Impian has increased about 10% to 20% as of August 2019 from when the homes were handed over in early 2019.
According to EdgeProp.my's data, prices of semi-detached houses in Alam Impian went up by over 30% from the period 2011 to 2019.
Zaini is confident that the upcoming commercial developments and facility upgrades will further fuel value appreciation of residential units in Alam Impian.
"When more facilities, shops and recreational places are available after we rejuvenate the landscape and introduce the new Alam Impian Welcome Centre, the value of existing properties could easily go up, based on our past experience at our other townships like Bandar Kinrara in Puchong," he elaborates.
Althea is poised to ride on Alam Impian's upcoming revitalisation. Already close to completion, it is set to be handed over early next year. About half of its units have already been sold.
Visit Alam Impian Welcome Centre in Shah Alam or go here to learn more about Althea.