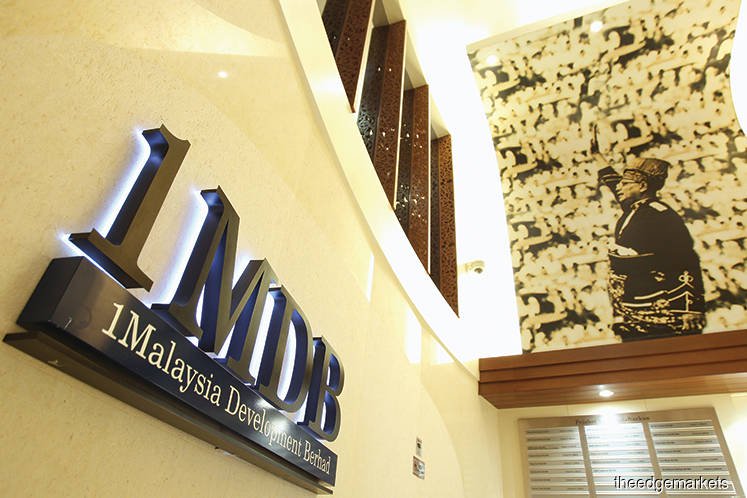 KUALA LUMPUR (Sept 6): The High Court here had today recorded the consent judgements between the prosecution and Yayasan Rahah and Umno Pekan committee member Ibrahim Awang Ismail, to forfeit funds they received from 1Malaysia Development Bhd (1MDB).
However, terms of the consent judgments were not disclosed to the public or media, as Yayasan Rahah and Ibrahim wanted the details to be confidential, but they confirmed they had agreed to allow the amount sought by the authorities.
Malaysian Anti-Corruption Commission (MACC) deputy public prosecutor Allan Suman Pillai said this to High Court Judge Justice Mohd Nazlan Mohd Ghazali, while Yayasan Rahah and Ibrahim's lawyer Mohd Amin Othman affirmed the settlement under the consent judgments.
Pillai said the prosecution is withdrawing its forfeiture notice for Yayasan Rahah and Umno Pekan, following the consent judgment.
Meanwhile, 38 Umno Pekan office bearers were summoned to be present at the High Court here today, following a forfeiture notice amendment.
On Wednesday (Sept 4), the MACC filed the amended notice where it named all 41 office bearers of Umno Pekan as respondents. The amendment follows Mohd Nazlan's decision on Friday (Aug 30) that the office bearers should have been named in the forfeiture suit, instead of Umno Pekan in the interest of justice.
Today, Umno Pekan's lawyer Datuk M. Reza Hassan told Mohd Nazlan that his client has filed an appeal against Friday's decision. M Reza said Umno Pekan wanted to apply for a stay of proceedings.
While Pillai wanted the amended notice to be gazetted within two months from today, M. Reza said it is only proper for the stay of proceedings application to be heard first.
Mohd Nazlan subsequently fixed Oct 3 to hear Umno Pekan's application for a stay of the amended notice gazette and Nov 15 for hearing, should the court disagree on the stay.
The judge also allowed M. Reza's application that only two of the Umno Pekan office bearers be present in court for the stay proceedings on Oct 3.