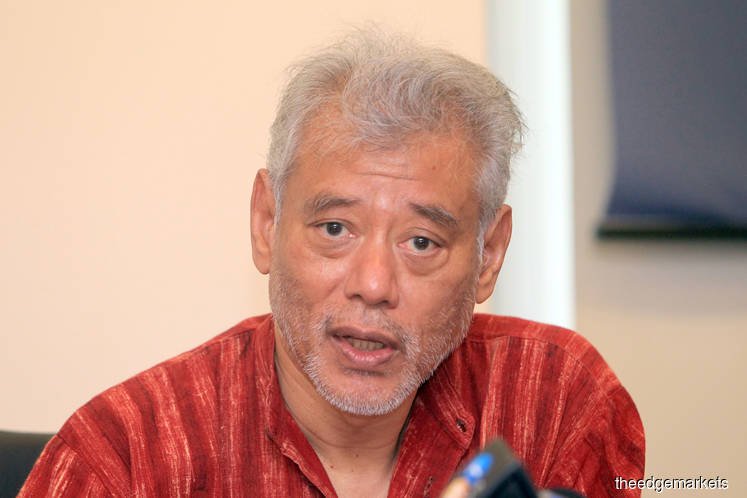 KUALA LUMPUR (Sept 25): Finance Minister Lim Guan Eng's concern about putting Malaysia's "national considerations at stake" is valid, but the cancellation of the East Coast Rail Link (ECRL) can still be done through proper negotiations without affecting bilateral relations with China, said prominent economist Professor Dr Jomo Kwame Sundaram.
He told reporters today that this is especially so as statements of key witnesses in the 1Malaysia Development Bhd (1MDB)-Tanore trial — which had revealed that the mega project was mooted to bail 1MDB out — now offer Malaysia a chance to discuss with China what was not known before.
"What we need to do is identify the nature of the problem, and try to address the problem. That is basically my view.
"I think there is a difference of opinion between the prime minister, the finance minister and so on, and I can understand why they feel so because I know it is important to have good relations with China.
"But at the same time, we are very lucky what has come out in the courts allows us to go back to China and say we didn't know this before — and now we know," Jomo said.
Lim said yesterday that he agreed with Jomo that it was better to cancel the ECRL mega project, but noted there were a lot of "national considerations at stake in making such decision", especially with China being Malaysia's biggest trading partner.
Today, while agreeing with the minister's comment, Jomo stressed that it is possible to reopen the question of cancelling the 640-km project that is estimated to cost RM44 billion.
"I am not authorised to speak or to go negotiate for the Malaysian government, but I think there are many people who are quite competent in this country and who have the relevant experience who can negotiate this matter, without embarrassing China at all.
"I believe president Xi Jinping, who has been strict on corruption in China, doesn't want his flagship Belt Road Initiative to be mired in controversy. That is why I believe that if we handle it correctly, it is still possible to reopen the issue," he explained.