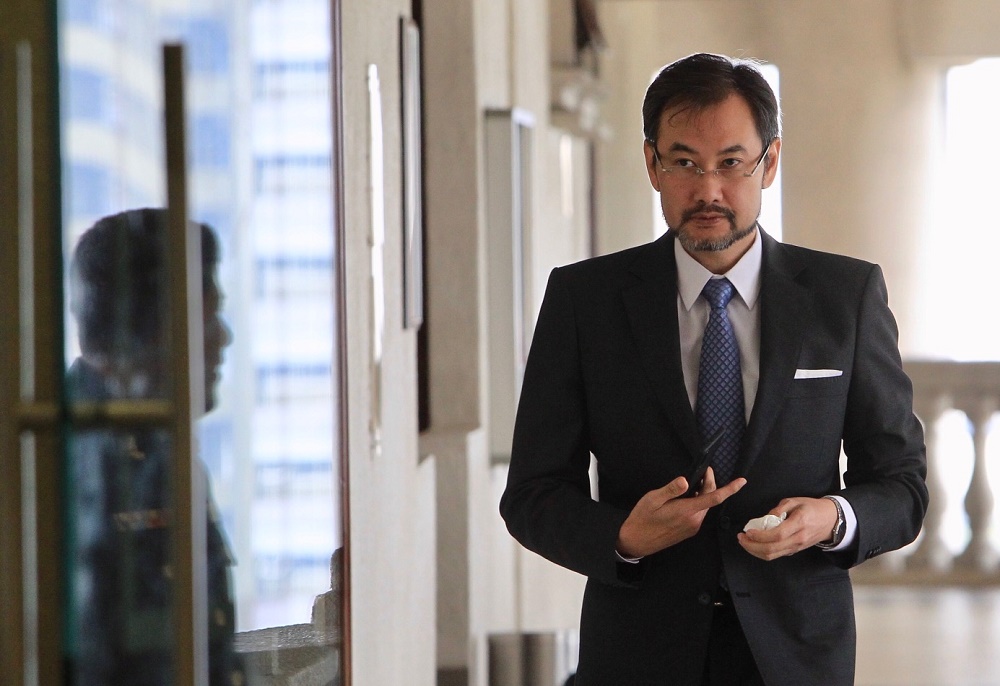 KUALA LUMPUR (Sept 26): Former 1MDB chief executive officer (CEO) Datuk Shahrol Azral Ibrahim Halmi told the High Court today that he sought the opinion of Low Taek Jho on whether to take over T. Ananda Krishnan's power asset, Tanjong Energy Holding Sdn Bhd, back in 2011.
"Jho Low responded that it was a 'good idea'," said Sharol, who is testifying against former Prime Minister Datuk Seri Najib Abdul Razak as the ninth prosecution witness in the 1MDB-Tanore trial.
The fugitive financier also allegedly asked Shahrol to submit a proposal to Najib, who was 1MDB's chairman of board of advisers at the time.
Interestingly, Shahrol said in his testimony that news about Tanjong Energy being on sale came to him in November 2011 through Abu Dhabi's Mubadala Infrastructure Partners CEO Philip K Haddad.
Haddad informed Shahrol of the sale when they were seated side-by-side during an F1 race gala dinner in Abu Dhabi — and it was Jho Low who arranged an invitation from Mubadala to Shahrol to attend the race.
"I was of the assumption that Jho Low was very close to Datuk Seri Najib, and always provided the latest updates on 1MDB to Datuk Seri Najib," Shahrol said.
1MDB acquired Tanjong Energy — comprising two gas-fired power plants — for RM10.6 billion, for RM8.5 billion cash, and by assuming liabilities of RM2.1 billion.
1MDB however raised RM11.4 billion via borrowings and bonds for the acquisition, leaving a balance of RM3 billion.
Shahrol testified that 1MDB investment officer Jasmine Loo, who was the lead person for Tanjong Energy's acquisition, informed him later that the balance was required to absorb "security deposits" to Aabar PJS Investment Ltd, a unit of International Petroleum Investment Co (IPIC).
The security deposits was a condition by IPIC for it to guarantee a US$1.75 billion bond by 1MDB used to fund Tanjong Energy.
"The security deposit was never informed or presented in details in terms of payment method and the payment sum," Sharol said.
"Jho Low told me that Datuk Seri Najib personally requested for a guarantee from IPIC through a personal phone call to the Crown Prince of Abu Dhabi," he added.
In the opening statement of the trial, the prosecution sought to prove that US$295 million, part of the security deposits paid to Aabar, was channeled to a Jho Low-linked entity called Blackstone Asia.
Najib is currently facing 25 criminal charges for the alleged misappropriation of billions of ringgit from 1MDB. The trial continues on Monday.