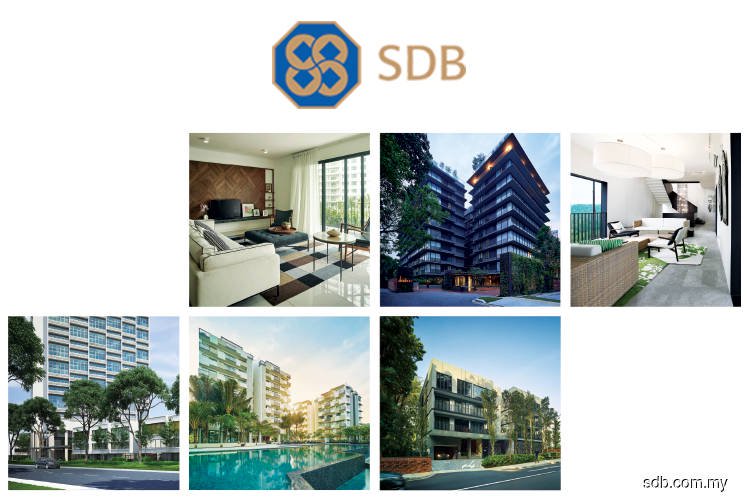 KUALA LUMPUR (Oct 8): Property developer Selangor Dredging Bhd (SDB) wants the government to introduce a policy that provides first-time property purchasers a higher margin of financing and a longer loan tenure of 45 or 50 years.
In its wish list for Budget 2020, the company expressed hope that the government would introduce policies and incentives to further revive the local property sector, with emphasis placed mainly on helping Millennials (those born in the '80s to mid-'90s) to own their first homes.
Some of these "leaders of tomorrow" were struggling to own their first homes, SDB group managing director Teh Lip Kim in a statement yesterday.
"Bearing the plight of the Millennials and first-time home ownership, SDB would be launching a project in Subang Jaya next year specifically targeted towards the segment and at attractive price points," she added.
Teh also asked that the government extend the Home Ownership Campaign (HOC) beyond 2019.
In June, the government extended the HOC for another six months from July 1 until Dec 31, 2019.
"As a result, stamp duty exemption for HOC first-time home buyers have also been extended to year-end.
"Some of our purchasers have expressed appreciation with the extension of the HOC, as they could enjoy stamp duty exemption and other incentives to ease their financial burdens," she said.
Under the campaign, first-time home buyers get stamp duty exemption on the memorandum of transfer and loan agreement for property purchases priced no more than RM300,000.
For purchases of between RM300,001 and RM500,000, a similar stamp duty waiver is applicable (limited to only the first RM300,000 of the house price), and applicable for sale and purchase agreements completed between Jan 1, 2019 and Dec 31, 2020.
"SDB is also hopeful that more relaxed lending guidelines for housing loans would be encouraged.
"At SDB, we have encountered numerous cases whereby potential purchasers had paid their booking fees only to withdraw subsequently, as their housing loans were not approved," Teh added.
The developer also wanted the government to introduce cost-sharing mechanisms with the relevant service providers during development phases.
She said the developers were subject to paying certain costs to the local councils and various authorities and agencies.
"All these costs contribute to the development cost of the intended project; for example, the cost relating to utilities, which the developer has to contribute towards," Teh said.
"Depending on the location of the land and the distance of the land to the point where water, electricity or sewerage can be connected or 'tapped on' to; the cost of infrastructure – pipes or cables to connect to the utility service — are currently wholly borne by the property developer and can be hefty figures," Teh said.
In addition, the company also wished the government could simplify the process of applying for Bumiputera quota release.
She said the process for the release of Bumiputera units was currently made via an application for approval after various stages of construction.
"More often than not, this approval process takes many months and it would mean that property developers are straddled with units that they are not able to sell (until the approval is granted).
"As such, we need to make the process of release more efficient; for instance, (when conditions are met) the property developer could submit a notice to release after the stipulated stage rather than an application for approval (which generally requires a longer wait time)," she added.
With next year being Visit Malaysia Year 2020, SDB is also looking forward to forward-thinking policies for the tourism sector.