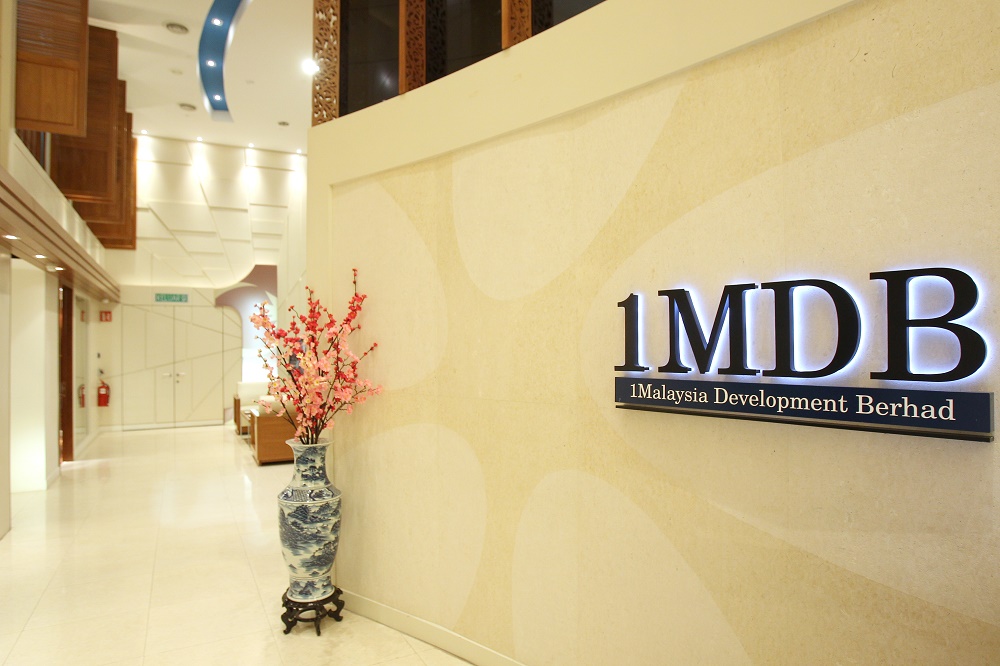 KUALA LUMPUR (Oct 9): AmBank, the lead arranger of 1Malaysia Development Bhd's (1MDB) RM5 billion bond programme, did not tell the fund that companies linked to fugitive financier Low Taek Jho was the major subscribers of its discounted RM5 billion bonds issued in 2009, the High Court heard today.
At the 1MDB-Tanore trial, 1MDB's former chief executive officer Datuk Shahrol Azral Ibrahim Halmi testified that the board of directors of the state-owned fund did enquire with AmBank's investment banking arm on the reason for the RM700 million discount effected on the sale of the RM5 billion Islamic Medium Term Notes (IMTNs).
During questioning by lead defence counsel Tan Sri Muhammad Shafee Abdullah, Shahrol said the bank eventually informed that the bonds ended up in the hands of the Employees Provident Fund (EPF), Social Security Organisations (Socso), and insurance companies with onshore operations.
However, 1MDB was not told that the initial secondary subscribers — which subscribed to RM4.5 billion — were Aktis Capital Singapore Pte Ltd and Country Group Securities Pcl — which bought the bonds at a discount, prior to flipping them over to its current holders at par value and possibly premium.
Shahrol: We did not at that time gotten that information (on who acquired the bonds initially).
Shafee: You had the right to demand for this particular right…. Did you know that this is your right as CEO of 1MDB?
Shahrol: I did not know that.
Shafee: Even now?
Shahrol: Yes.
The High Court was told that AmBank had inked secondary subscription agreements with Aktis and Country Group on May 15, 2009, days before the primary subscription agreement was inked between AmBank and 1MDB (then Terengganu Investment Authority).
Shafee, citing 1MDB meeting minutes, said that among reasons presented by AmBank for the discount included to ensure full subscription, as the bond market sentiment was still poor considering many investors were still recovering from the global financial crisis that occurred in 2008.
1MDB meeting minutes also showed that the IMTNs were also restructured "to make it attractive" on the advice of then-official advisers of TIA, namely Jho Low and Datuk Abdul Aziz Mohd Akhir.
Conveniently, Aktis and Country Group made a combined RM494.62 million from the flipping of the bonds.
Shahrol, during the cross-examination, said he "did not think so at the time" it was also pertinent to have Jho Low to explain the reason for the discount concurrent with AmBank's explanation.
When asked if Jho Low's view was sought after AmBank's clarification, Shahrol took a pause before saying, "I don't remember."
Shafee: Is it fair to say that AmBank Group purposely hid this fact (subscription by Aktis and Country Group) from the [1MDB] board of directors?
Shahrol: Yes.
Shafee: Why do you think they were hiding this?
Shahrol: I don't want to speculate on that.
Former prime minister Datuk Seri Najib Abdul Razak, who served as finance minister and the chairman of 1MDB's board of advisers, is currently facing criminal charges for alleged embezzlement of billions of ringgit in 1MDB funds — certain transactions of which were supposedly done through companies linked to Jho Low.
The trial continues.
The Edge is reporting the proceedings of the 1MDB-Tanore trial live.
Users of The Edge Markets app may tap here to access the live report.