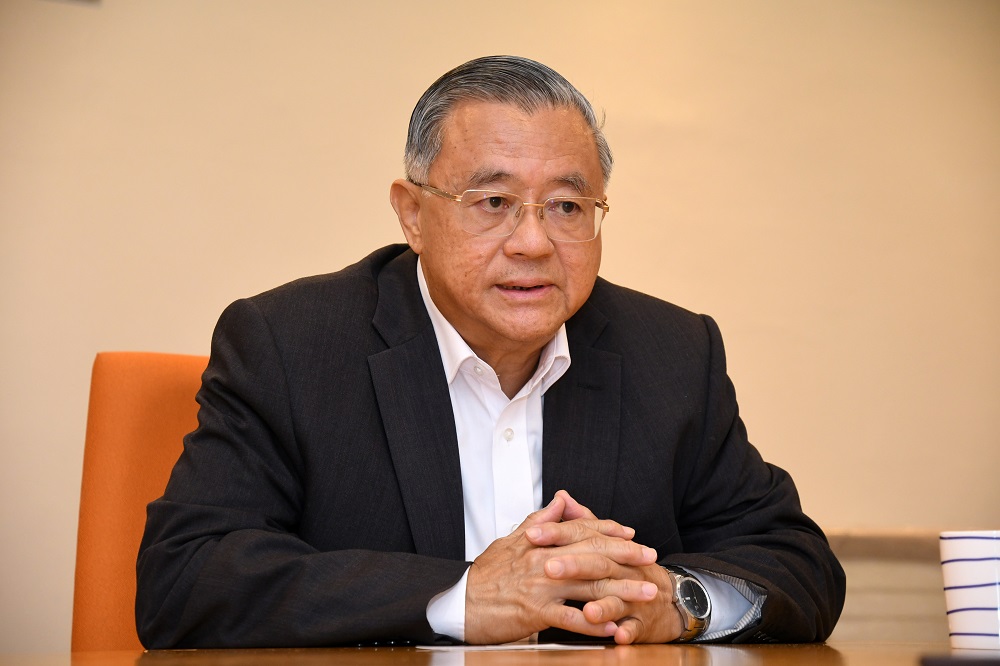 PETALING JAYA (Oct 11): The government should be very careful in allocating funds to repair and refurbish low- and medium-cost strata housing as it could be sending the wrong message to the owners, warned the Building Managers Association of Malaysia (BMAM).
"We understand these buildings have to be repaired but do not send the wrong message (that the government will come and rescue), otherwise nobody will pay the maintenance fees," said its president Tan Sri Teo Chiang Kok (pictured).
"So we have to treat this a bit more carefully and I would be more inclined to use it as a partial grant and the owners and residents must also come forward and play their part, instead of an outright gift to repair everything," he told EdgeProp.my.
The government in its Budget 2020 had proposed RM100 million allocation for next year for the repair and refurbishment of low to medium-cost housing, to ensure lifts, electrical wiring, sanitary pipes and roofing are safe and in good working order.
Meanwhile, Teo lauded the government's move to lower the minimum price threshold for the foreign purchase of high-rise property to RM600,000, which he deemed as a reasonable level that is not expected to affect the locals' interests.
"It helps with our current overhang of unsold homes and it is a timely measure as there is a spike in foreign interest in our property at the moment. If we can release the investment tied-up in these (unsold) units, the fund can be reapplied into the economy and create a multiplier effect and generate more economic activities," he added.
Hence, he hoped both the federal and state governments can work together to implement the policy.
On the proposal to revise the base year for the Real Property Gains Tax, Teo said it is a realistic amendment, adding that the revision of the base year to 2013 is a good relief to the market.
"We were hoping that we can go back to the previous tax structure where there will not be any RPGT imposed after the fifth year, but this is a good compromise," he offered.
"The budget is well thought out and there is a sense of urgency in solving many issues," he concluded.