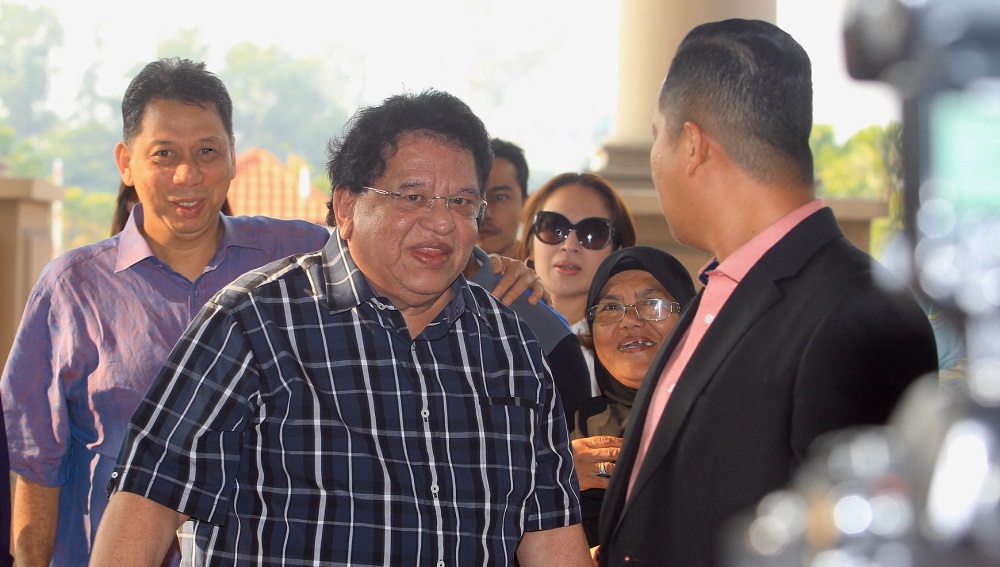 KUALA LUMPUR (Oct 14): Former Federal Territories Minister Datuk Seri Tengku Adnan Tengku Mansor has today been ordered by the High Court here to enter his defence for his graft trial.
Justice Mohamed Zaini Mazlan in his ruling said the prosecution had proven a prima facie case against Tengku Adnan, who is better known as Ku Nan.
This is despite the 68-year-old former Umno and Barisan Nasional secretary-general having claimed that it was a donation and a receipt was produced from the prosecution witness Tan Sri Chai Kin Kong.
Justice Zaini said although the court accepted the receipt produced by Chai as evidence, it had to discount the evidence as the prosecution had shown no payment was made from Tadmansori Holdings Sdn Bhd to Umno.
Ku Nan is charged under Section 165 of the Penal Code which carries up to two years imprisonment or a fine or both, upon conviction for receiving a RM2 million bribe as a public officer, namely the Federal Territories Minister.
He is alleged to have received the RM2 million from Aset Kayamas Sdn Bhd managing director Tan Sri Chai Kin Kong, that was deposited into the CIMB Bank account of Tadmansori in which he had an interest, when it was known that Aset Kayamas had connection with his official duties.
Ku Nan allegedly received the payment at CIMB Bank Berhad, Pusat Bandar Damansara Branch here on June 14, 2016.