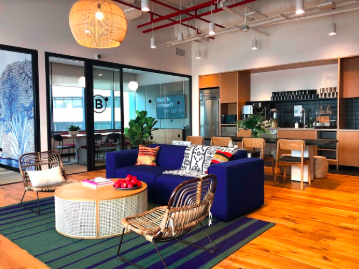 SINGAPORE (Oct 15): Co-working space operator WeWork announced on Oct 10, the official launch of its new space at MYP Centre on 9 Battery Road in Raffles Place. It will also open two new locations at UE Square on 83 Clemenceau Avenue and 30 Prinsep Street (opposite School of the Arts or SOTA).
"With Singapore as a key hub in Southeast Asia that has gained optimal performance, the addition of these three new locations in core CBD and beyond adds to its portfolio of vibrant, strategically-located collaborative spaces in Singapore that offer enterprises and businesses an integrated environment which blends community, design, culture and technology," according to WeWork in the announcement.
The addition of these three locations will bring the number of WeWork locations in Singapore to 12 by end of this year. WeWork entered Singapore through the acquisition of Spacemob and opened its first location at WeWork Beach Centre in December 2017.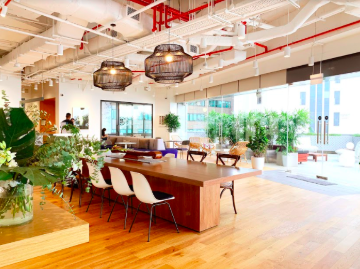 In Southeast Asia, WeWork has 25 locations in Indonesia, Malaysia, the Philippines, Thailand and Vietnam.
WeWork 9 Battery Road will have a rooftop terrace with views of Marina Bay and a mini-golf playzone. New members at the new WeWork 9 Battery Road include Armstrong Asset Management, a private equity investor focused on Southeast Asia's renewable energy assets; and EventBank, a cloud-based event and membership management software company.
The co-working operator's expansion in Singapore continues despite a failed IPO by its New York-based parent company, the removal of its founder and CEO Adam Neumann, a new top management team, reports of staff cuts and curbs in expansion plans elsewhere, including China and India.