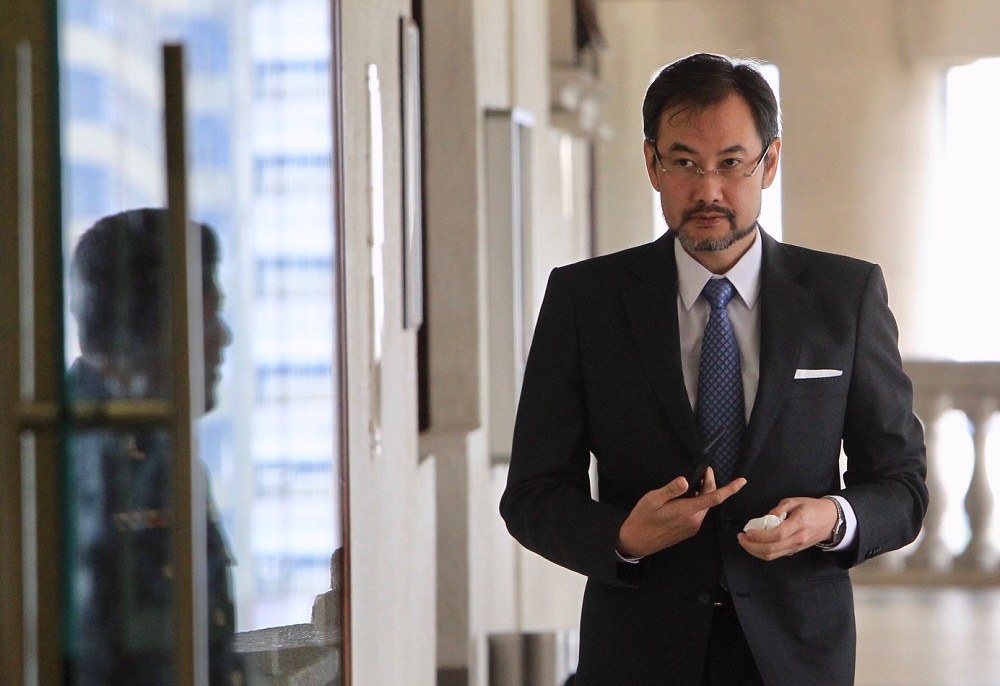 KUALA LUMPUR (Oct 15): The cross-examination of Datuk Shahrol Azral Ibrahim Halmi in the 1Malaysia Developmemnt Bhd (1MDB)-Tanore trial enters its sixth day today, as defence counsel Tan Sri Muhammad Shafee Abdullah is expected to grill him further about his alleged interference of the government audit into 1MDB in 2010.
Muhammad Shafee, who is representing the accused Datuk Seri Najib Abdul Razak in the trial, has alleged Shahrol — then the chief executive officer of 1MDB — was in cahoots with fugitive businessman Low Taek Jho, aka Jho Low, in hindering the audit process by the National Audit Department (NAD).
This is because the letters and documents contained Shahrol's signature and not Jho Low's. Shahrol has testified that Jho Low was working behind the scenes as Najib's go-to person when it comes to 1MDB matters.
Yesterday, Shahrol claimed that he was acting on Jho Low's instructions to restrict certain documents from being accessed by the NAD for the purposes of the audit, which would have unearthed Jho Low's misappropriation of funds from 1MDB (then Terengganu Investment Authority) received via issuance of RM5 billion bonds in 2009.
1MDB had transferred US$700 million from the bonds to Jho Low-linked company Good Star Ltd under the impression that Good Star was the rightful recipient of the fund — meant to be transferred to 1MDB's business partner PetroSaudi International Ltd.
Towards the end of yesterday's hearing, Shahrol declined to comment on many of Muhammad Shafee's suggestions — that Najib was not involved in the obstruction of the audit, that Jho Low was the only person that would be interested in obstructing the audit, and that Shahrol was aware of this.
Like yesterday, the hearing today is scheduled to begin in the afternoon at 2.30pm, as the morning session was vacated for an appeal at the Federal Court by Najib, against the appointment of Datuk Seri Gopal Sri Ram as the appointed public prosecutor in the 1MDB-Tanore trial.
Najib is currently facing 25 criminal charges for the alleged embezzlement of billions of ringgit in 1MDB funds, when he was prime minister, the finance minister and the chairman of 1MDB board of advisers — which allegedly had the final authority to approve corporate decisions in the state-owned fund.
The Edge is reporting the proceedings of the 1MDB-Tanore trial live.
Users of The Edge Markets app may tap here to access the live report.