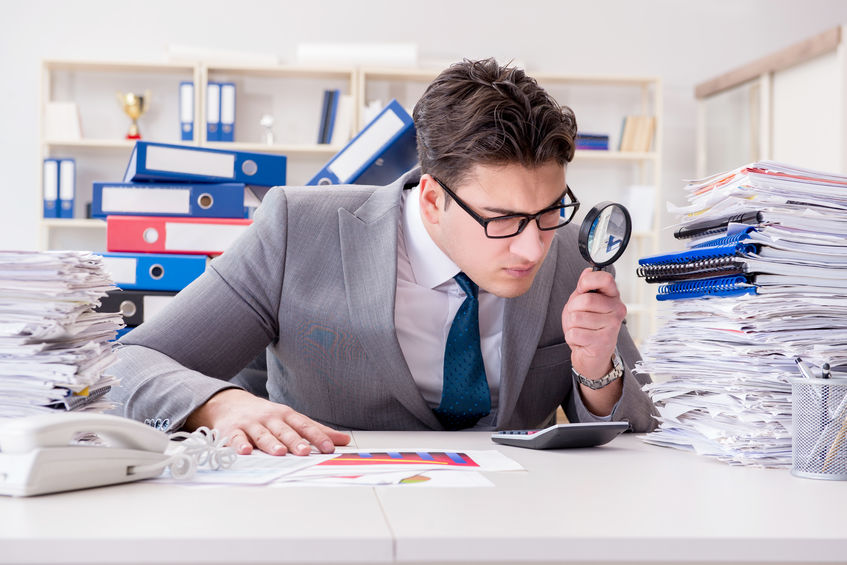 KUALA LUMPUR (Oct 16): An auditor has obtained an injunction preventing the Disciplinary Committee (DC) of the Malaysian Institute of Accountants (MIA) from making public any adverse decision concerning a 1Malaysia Development Bhd (1MDB)-related investigation against him.
Based on court filings sighted by The Edge Financial Daily, Deloitte PLT partner Ng Yee Hock had filed for the ex parte injunction to prevent the institute and its agents from making public any adverse decision, until the expiry of 21 days after Ng gets the final determination on his appeal against MIA's decision.
In his supporting affidavit, Ng said a public announcement of any adverse decision would gravely affect his reputation as a professional auditor, as well as the audit firm's reputation.
"I have been an accredited auditor for over 10 years without having been involved in any disciplinary proceedings before (MIA) other than that before the DC, and proceedings that have arisen from a separate complaint also in connection with 1MDB," said Ng.
On March 31, 2015, one Andrew Anand Solomon Devesahayam had filed a complaint against Ng for breach of MIA's by-laws due to certain areas and accounting standards, in relation to Ng's role as the auditor of 1MDB for the financial years ended March 31, 2013 and 2014.
On Sept 28, 2017, the DC commenced a hearing after receiving a complaint from its investigation committee, which was concluded on July 17, 2019.
Ng, in his affidavit, said representatives of Deloitte had attended a meeting with MIA chief executive officer Dr Nurmazilah Mazlan at MIA's premises, with Deloitte stating that, in the event of an adverse decision, Ng would appeal against the decision to MIA's Disciplinary Appeal Board (DAB).
However, Nurmazilah had informed the audit firm's representatives that there are no rules preventing MIA from making a public announcement on the DC's decision, notwithstanding an appeal by Ng.
Ng's solicitors had issued a letter to Nurmazilah, stating that there is no legal basis for MIA to publicly announce its decision if Ng was to appeal, but the accounting body had responded, via its solicitors, that MIA had not seen it fit to offer any view as to how the relevant rules apply and did not give any assurance that it will not make public the decision of the DC.
Ng, represented by Messrs Malik Imtiaz Sarwar, had filed for the ex parte injunction against MIA on Sept 4, 2019 and it was granted by High Court Judge Datuk Nordin Hassan the following day.
The injunction was in force until the matter was heard by the court on Sept 24. The court then granted another injunction preventing MIA from publicly announcing its decision until tomorrow, when both parties will be heard in court.
The DC had delivered its decision on Ng's matter on Sept 5, 2019. Based on written submissions made by both parties earlier this month, Ng was found guilty in relation to two allegations, but no details were divulged.
The DC has been informed of Ng's intention to appeal, and he has until Friday to do so.
In MIA's affidavit, filed by its professional practices and technical executive director Tay Pit Eu, it admitted that the meeting on Aug 26 did take place and in attendance were Deloitte country managing partner Yee Wing Peng and country audit & assurance leader Teo Swee Chua.
It said that the meeting was held to discuss matters not related to Ng and its disciplinary proceedings, adding that the auditor was not present at the meeting.
MIA also cited Rule 30 of the MIA (Disciplinary) Rules 2002, which states that the DC would publish the name of the offender in an official publication of the institute, daily newspapers and other publications to be determined by the council.
Deloitte was appointed as 1MDB's auditor in December 2013 as a replacement for KPMG Malaysia, which was sacked after it wanted to issue a qualified audit report for 1MDB's 2013 financial statements.
This was in relation to a difference of opinion on the fair value of 1MDB's investment in Bridge Global SPC through Brazen Sky Ltd, a company linked to fugitive businessman Low Taek Jho.
On taking over, Deloitte verified the accounts for the financial years 2013 and 2014, without any qualification or emphasis of the matter.
Both KPMG and Deloitte have since stated their audited reports on 1MDB's financial statements can no longer be relied on.