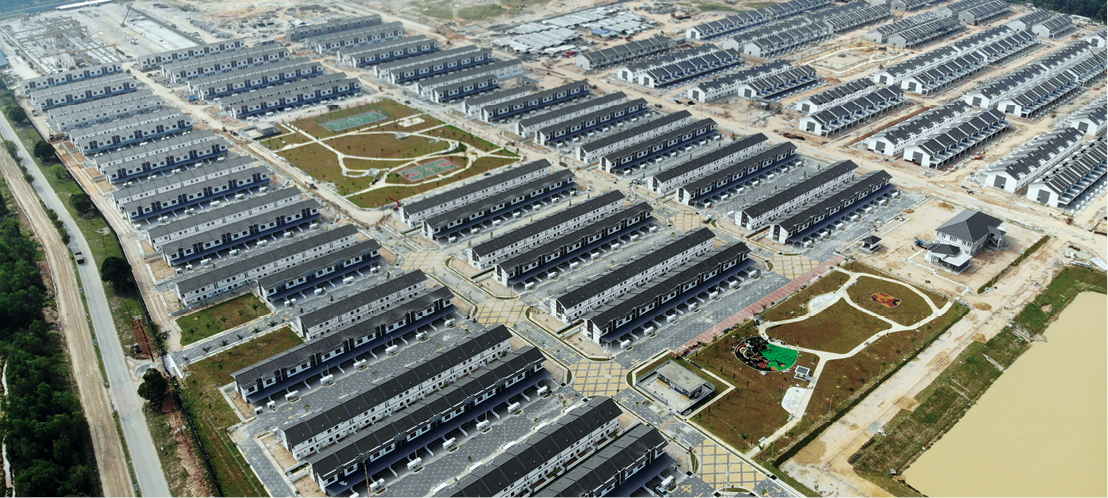 The Industrialised Building System (IBS) has proven to be safer, quicker, more cost-effective and yields more consistent construction quality compared with conventional means. Hence, the Malaysian government has been pushing for IBS to be utilised in building both public and private housing developments.
Heeding the government's call and its own conviction that IBS is the way forward for sustainable property development in the country, LBS Bina Group has, through its subsidiary MGB Bhd, adopted IBS using the formwork system for more than 10 years.
"Previously, our focus was mainly on IBS steel framing and aluminium formworks. In tandem with the government's call to improve quality and productivity through the adoption of IBS, the group further increased its IBS adoption via a joint venture with SANY Group in 2017 to leverage SANY's expertise in precast concrete design and manufacturing as well as usage of precast concrete machineries. This partnership strengthens our position in delivering excellence through innovation," says LBS executive director Dato' Cynthia Lim.
Following the joint venture, and with an investment of about RM20 million, a mobile IBS plant was set up onsite in May 2018 for the construction of LBS' Alam Perdana township in Selangor using precast concrete.
The mobile plant takes up 10 acres and is operated by more than 150 employees. The facility is capable of producing 2,000 residential units annually.
"It has successfully supplied our pilot project. 673 units of double-storey terraced houses at LBS Alam Perdana Township within a relatively short period of time. The pilot project achieved a construction time reduction of 33% from 18 months to 12 months, which led to 31% reduction of manpower and 49% savings in total on-site labour cost," says Lim.
Alam Perdana is a 469.86-acre development located in Bandar Puncak Alam, Selangor. It is a fully gated-and-guarded community consisting of a variety of residential properties including double-storey terraced houses, semi-detached houses, townhouses and high-rise apartments.
The expansion plan
Riding on the success of the mobile plant, LBS replicated the model and further invested about RM40 million to set up its first permanent IBS precast concrete plant in Nilai, Negeri Sembilan.
With a built-up area spanning 119,017 sq ft, the launch of the permanent plant was officiated by Housing and Local Government Minister Zuraida Kamaruddin on March 16, 2019.
Combining both plants, the group will be able to produce 4,000 units of properties annually, up from its current production rate of 2,000 units.
"The short-term target is to cater for our own projects such as LBS Alam Perdana and [email protected] Later, we hope to supply to other property developers and the government for its affordable housing projects," says Lim.
She also believes the demand for IBS components will increase steadily as more and more builders look to alternative methods to raise efficiency, quality and productivity amidst a subdued property market and with the government aggressively pushing for greater IBS adoption.
"We expect the demand for IBS to pick up once the government's proposal to make IBS mandatory by 2020 is approved and come into effect," she reveals.
Sustainable building method
IBS has long been practised in developed countries such as Germany, France, and Denmark. It is not new to Malaysia either, but due to the high setting-up cost involved, industry players still opt for conventional construction methods.
However, with the rising cost of labour and with the government's current focus on affordable housing, it may be a good time to adopt IBS Precast Concrete as a way to reduce costs while shortening the construction period, thus benefiting the end-user.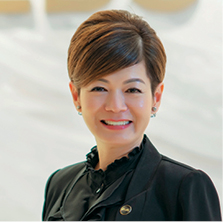 Furthermore, the use of innovative construction techniques and IBS not only promote cost optimisation, reduce dependency on foreign labour and improve the quality of affordable housing, but they also promote environmental sustainability.
"The issues of sustainability and green construction have been highlighted in the Construction Industry Transformation Plan (2016-2020). The Malaysian government is committed to address sustainability issues and meeting its targets and obligations in this regard," says Lim.
Beyond the cost and time benefits, she says prefabrication technology offers sustainability and is friendlier to the earth's ecosystem.
The positive impact that IBS and pre-cast concrete can potentially have on different aspects of sustainability and green construction is explained below:
1. Economic sustainability
IBS can reduce labour on site by up to 31%. However, for this to succeed, there is a need to develop a detailed training and dissemination strategy for promoting IBS and preparing the necessary workforce. Similarly, a comprehensive strategy for the implementation of sustainability through the use of IBS in Malaysia needs to be formulated.
IBS can fully eliminate the need for plastering and significantly reduce construction waste, leading to a more efficient use of resources.
It shortens the construction cycle time by at least 33% whereby the risk of project delay is reduced. It provides better and improved quality developments.
Precast concrete structures are also more durable over a longer period to acid attacks, corrosion and impact, and also reduce surface voids and reduce the accumulation of dust, resulting in cleaner and neater construction sites. Opting for IBS construction also means less noise pollution and heat trap on construction sites. For the consumer, precast concrete walls can provide an effective sound buffer from outdoor noise or traffic.
2. Controlled production environment
IBS offers the ability to reach difficult nooks and crannies, which are often inaccessible in regular in-situ construction. With the availability of production tools, and permanent jigs and fixtures, it is easier to control the workmanship of construction.
With a highly systematic factory environment, systematic component storage and timely delivery, the factory and construction site are cleaner due to the reduction of construction material on site.

3. Reduced waste
IBS is known to minimise waste. Due to the precise planning and control in terms of material management and production management, waste is greatly minimised at the factory.
As casting is done at the factory, waste materials are also reduced at the construction site. IBS does not require the use of formworks and props on site resulting in a cleaner and neater construction site. Furthermore, materials from one module or product can also be reused in another.
4. Low maintenance
One of the goals of sustainability is to reduce radiation and toxic materials. Concrete provides an effective barrier against radiation and can be used to isolate toxic chemicals and waste materials. Concrete protects against the harmful rays of x-rays, gamma rays and neutron radiation.
Concrete is also resistant to natural environmental elements that can attack and cause deterioration to a building. Therefore, the usage of concrete will reduce maintenance required for the building and this will reduce impact on the environment in general.