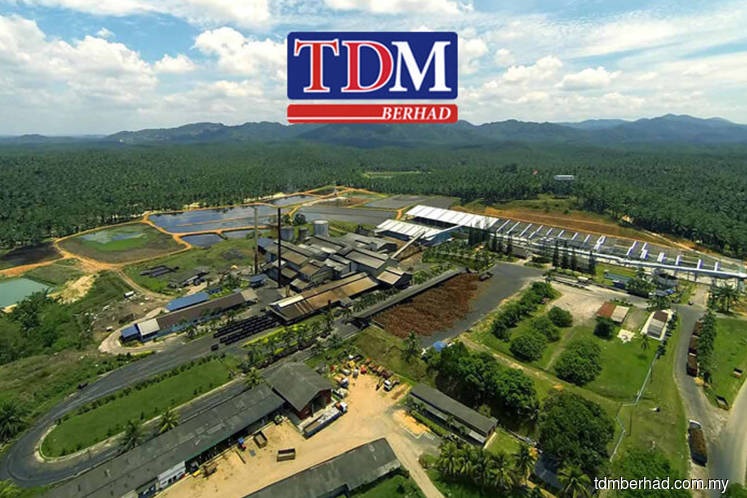 KUALA LUMPUR (Oct 23): TDM Bhd announced yesterday that its subsidiary PT Rafi Kamajaya Abadi (PT RKA) has been sanctioned by the Indonesian government and ordered to stop all plantation activities at some 900ha of its plantation area in Kalimantan, which has been burnt recently.
The sanction will last for three years, the group said in a stock exchange filing.
Under the decree, PT RKA is also ordered to complete fire prevention facilities and infrastructure within 12 months from Oct 4, the date the sanction takes effect. It must also submit a monthly report to the governor of Kalimantan Barat on the progress and improvement it has undertaken, TDM said in a stock exchange filing.
A check with the group's Annual Report 2018 shows that the affected area makes up about 7% of TDM's total 12,645ha of planted oil plam land in Kalimantan. The group has another 31,346ha in Terengganu, which bring its total planted oil palm land to 43,991ha.
PT RKA, which received and accepted the administrative sanction on Monday (Oct 21) from the governor of Kalimantan Barat, is currently consulting its solicitors on filing an application to the Administrative Court or Pengadilan Tata Usaha Negara in Indonesia for a review of the decree, TDM said.
"The company is also currently assessing the financial and operational impact on PT RKA and the group, arising from the sanction," it said.
Prior to this, the Indonesian government linked forest fires in the country to six Malaysian planters. Of the six it named in a statement, it said TDM's PT RKA had the largest affected area, with 600ha identified in West Kalimantan.
In response, TDM denied PT RKA was involved in any open burning in Indonesia, and that it adhered to the Roundtable for Sustainable Palm Oil (RSPO) principles, as well as to a 'no burning' policy when it comes to preparing lands for new planting, replanting or any other developments'.
"Since 2016, neither new development nor land clearing activities has been carried out within our area of operation," the group said in an Oct 3 statement.
TDM shares closed half a sen or 2.94% lower at 16.5 sen yesterday, valuing it at RM277.64 million.