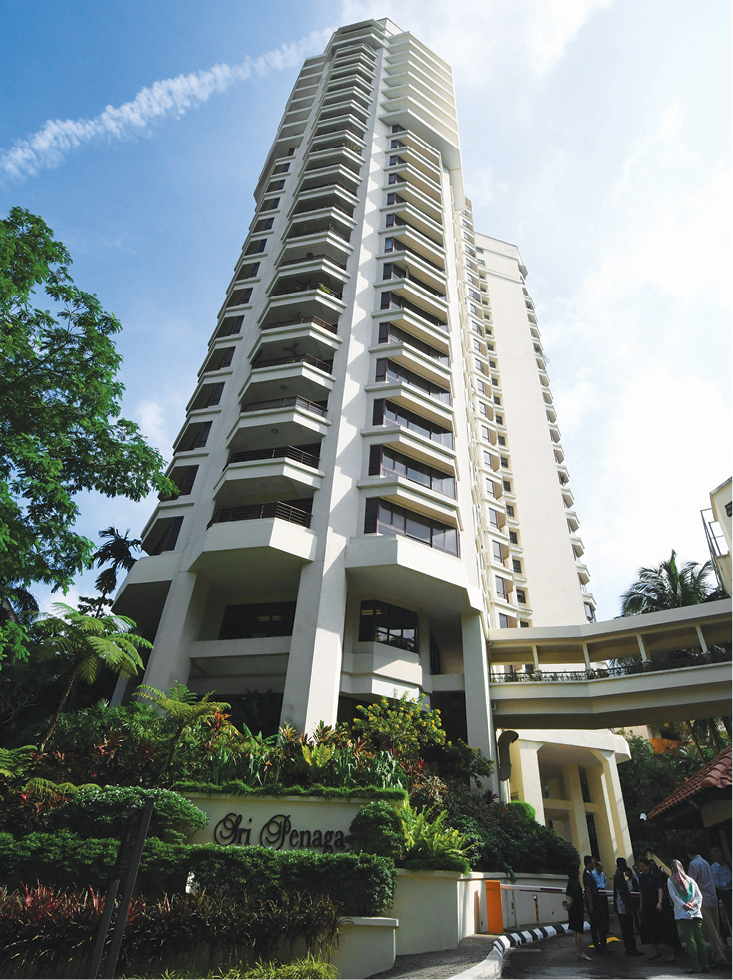 The word "sustainable" is often heard in the real estate and property management industry. But the question is, how many really understand its meaning?
For one, people often get confused between sustainable building and green building, says Henry Butcher Malaysia (Mont Kiara) Sdn Bhd executive director Low Hon Keong.
"The two are very different but they complement each other," Low explains. "Being sustainable is a macro concept that promotes practical, long-lasting buildings by considering future maintenance early in the building's planning and design stage."
He says the green aspect of a building refers to particular environmentally-friendly features designed to minimise future routine building maintenance works and costs.
Henry Butcher Malaysia (Mont Kiara) is a registered property manager under The Board of Valuers, Appraisers, Estate Agents and Property Managers (BOVAEP). It has been in the property management industry for almost two decades.
The firm is currently managing almost 100 buildings in the country comprising branded and high-end residences, mixed and commercial properties as well as special-purpose buildings.
Properties managed by Henry Butcher Malaysia (Mont Kiara) have been featured regularly in EdgeProp Malaysia's Best Managed Property Awards since its inception. The Awards is the first-of-its-kind in Malaysia to recognise registered property managers that apply best property management practices and properties in Malaysia that are designed and built for sustainability.
Low says a good property manager is one who manages a building as if it's his or her own.

"I strongly believe that if you have the right mindset, take pride and have sincerity in your work, you will get through any challenges.
"This has enabled us to expand our portfolio from 20-over projects to almost 100 projects today," Low points out.
He explains that the main function of a property manager is not only to upkeep the building, but in planning ahead, through preventive maintenance measures and necessary repair and rectification works.
Sustainable building management
There are two main aspects to a building's sustainability, namely the financial aspect and the property's maintenance, says Low.
A building is financially sustainable if the property manager does not need to increase maintenance fees frequently just to accommodate repairs and cost of upkeep.
He explains that a financially sustainable building should have a detailed budget for both operations and capital expenditure for every subsequent financial year. This is to ensure that the funds are allocated properly.
Having said that, the Joint Management Body (JMB) or Management Corporation (MC) has to work together with the property manager to execute the established budget strictly, and if possible, to scrutinise all expenditure to ensure spending is lower than the budget.
However, Low says a financial report with a large surplus amount may not necessarily indicate a sustainable account.
Citing one high-end residential project that Henry Butcher Malaysia (Mont Kiara) is managing, Low recalls how its financial report looked fantastic with more than a million ringgit surplus.
"Maybe the residents were happy with the results, but for us the surplus was abnormal.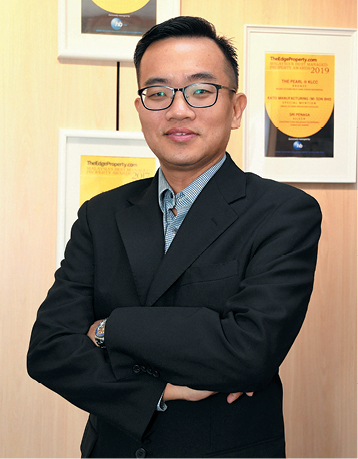 "As we reviewed its past maintenance records, we found some safety licences were not renewed while regular safety checks and maintenance of certain machinery were not conducted for years, hence the huge surplus.
"The residents may not be aware of the importance of regular maintenance and licensing until something bad happens. It is the property manager's responsibility to educate the residents about necessary expenses. The property manager should be able to explain the accounts, whether it is in deficit or surplus," Low notes.
Hence, Low says, a sustainable account may not be a "rich" one but one that could be explained with feasible budget planning.
A building's "maintainability" also defines its sustainability level whereby the facilities, equipment and design features, no matter how iconic they may be, must be easy to maintain far into the future.
He cites the example of a stylish and unusual roof design which makes the roof inaccessible for repairs or maintenance.
"Some developers do not consider how a person could reach the rooftop area for future cleaning and maintenance works because they did not plan for its maintenance. They just want to build something that catches the eyes of potential customers.
"Regardless, the fact is the property manager and residents will need to clean and maintain the rooftop for safety and to maintain the building's image. In cases like that, the residents will need to pay extra to hire some expert who could do the job regularly. This is not sustainable and does not benefit its owners or residents," Low notes.
Old but not done
When it comes to old buildings, there are limited things the property manager and owners can do to enhance their sustainability levels including maintenance cost savings.
For instance, changing all the lights in the common areas to LED lights could save thousands of ringgit in the long-run.
Besides other energy-saving equipment, Low also suggests that property managers and residents be disciplined in executing a preventive maintenance plan to extend the lifespan of facilities and equipment in the building.
He also believes it is vital for property managers to engage with the committee members of the JMB or MC, otherwise sustainability of the property could be impossible to achieve since they are the decision makers who determine the future of the building.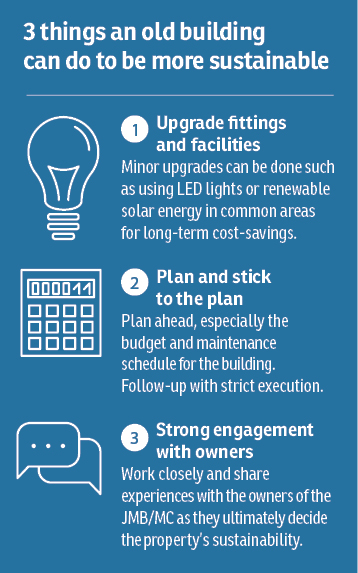 One good example of an old yet sustainable property, thanks to its dedicated property manager and owners, is Sri Penaga Condominium in Bangsar, Kuala Lumpur.
"One of our success stories is Sri Penaga Condominium. The development is over 20 years old, but all the facilities have been well taken care of by the management team and its committed owners for the past two decades.
"The condominium won Gold at EdgeProp Malaysia's Best Managed Property Awards 2018 in the above-10 years category and a Silver in the EdgeProp-ILAM Malaysia's Sustainable Landscape Award 2019. It is a meaningful recognition as the Award only honoured buildings that are well-managed and sustainable," Low notes.
Sri Penaga is one of the oldest condominiums in Bangsar. However, due to its impressive management and maintenance records over the years, the facilities are still second to none. The development consists of two blocks with 22 levels and 14 townhouses positioned in-between. All three blocks overlook a beautifully landscaped garden that surrounds a large swimming pool and Jacuzzi area.