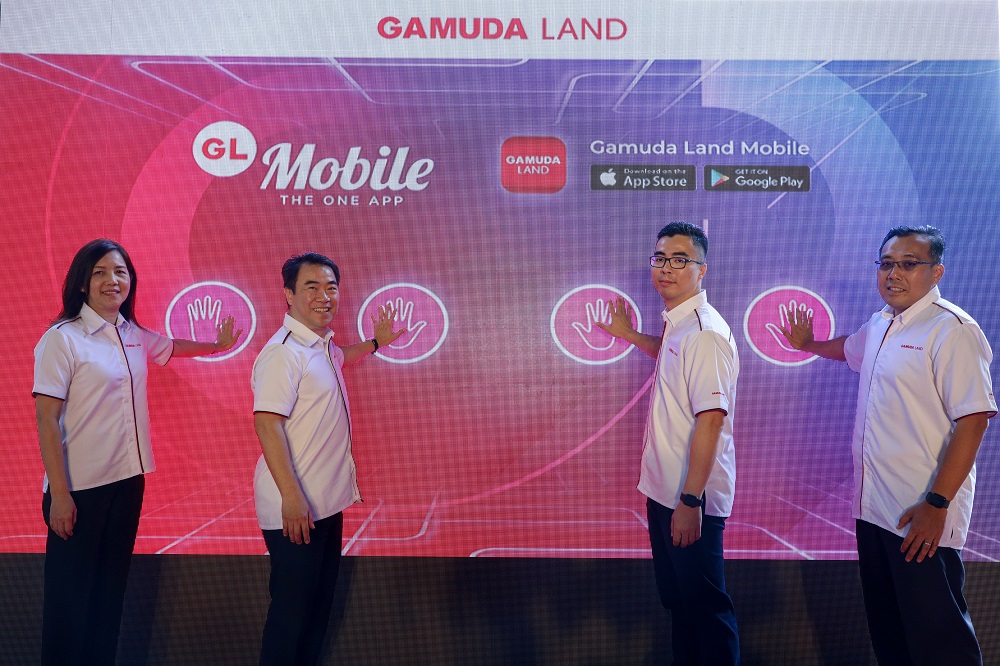 PETALING JAYA (Oct 24): Gamuda Land today launched its new mobile app Gamuda Land Mobile (GL Mobile) branded as The One App, in a bid to enhance customer service and increase brand presence.
"As we continue to focus on sound master-planning and innovative placemaking, we do not lose sight of delivering long term value to our communities through constant innovation. Digital transformation is how we look at the details and plan for tomorrow to create a better customer experience for our community," said Gamuda Land chief operating officer Aw Sei Cheh at the launch event today.
The company targets at least 5,000 users for the GL Mobile app by end-2019, he added.
For property buyers, the app could provide one stop access to residence management functions such as visitor management, booking residential facilities and convenience services such as laundry and florists.
A unique identity in the form of QR codes will be given to members of Gamuda Land's GL Friends loyalty programme and GL Acquaint registrant programme, which are now built into the app. Members can then receive early invitations to Gamuda Land's special events as well as gain priority access and registration for its products. GL Friends can also claim discounts and incentives from over 70 GL Merchants through the app including those in food and beverage, furniture, home appliances, interior design, hospitality, jewellery, healthcare, beauty care as well as lorry services and home movers.
"Most of the merchants are located around Klang Valley, with more to come in the future," Aw said, adding that GL Friends will need to present their physical card or e-card through the app to be able to enjoy the privileges.
Cashback incentives will also be given for those who refer Gamuda Land properties to eventual purchasers.
Describing it as a "one-stop" app, Aw cited convenience as the main reason that makes the app attractive to users. "It is an integrated app that features not only management functions, but also allow users to conveniently enjoy great deals," he added.
Moving forward, the app will be updated in phases. Upcoming new features include the ability to view attraction maps as well as purchase tickets for attractions across Gamuda Land's projects — most notably Discovery Park, a water theme park and malls such as Quayside Mall at twentyfive.7.
Other new updates that are coming to the app are a comprehensive marketplace, household maintenance services and shuttle bus schedule.