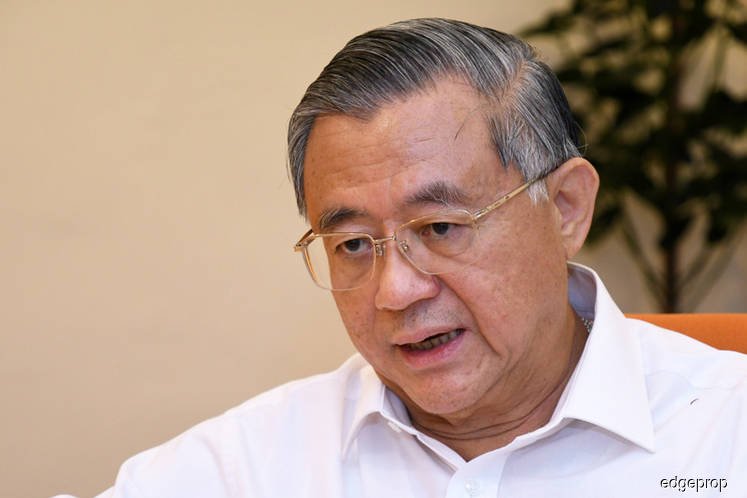 PETALING JAYA (Oct 24): The Court of Appeal's ruling to disallow Joint Management Bodies (JMBs) to charge different rates of service fees for different components within mixed-use developments is based on a strict interpretation of the Strata Management Act 2013 (SMA) and the Strata Management (Maintenance and Management) Regulations 2015, said Building Management Association of Malaysia (BMAM) and the Malaysia Shopping Malls Association (PPK).
"In actual fact, Section 60 of the SMA allows the Management Corporation (MC) to determine different rates for different components. The JMB is merely the precursor of the MC and will be succeeded by the MC once the strata titles are issued. Logically and rationally then, the law should have been written clearly, in the same spirit, to allow the JMB to also determine the different rates," said BMAM and PPK president Tan Sri Teo Chiang Kok in a joint statement today.
Principally, the Strata Titles Act, 1985 (STA) and the SMA have already recognised the need for different treatment for different components in mixed-use and multi-phase development projects with the provisions already included for sub-MCs to be formed for each component. Unfortunately, the current legislation only allows such sub-MCs to be formed after the formation of the main MC, he stated.
This is not practical as the main MC can only be formed after the strata titles for the entire project have been issued.
The time lag between the ability to form the MC (and consequentially the sub-MCs) and the completion and occupation of the first component could be years, Teo pointed out.
This is because the completion and occupation of each component in a mixed development may differ and there may be circumstances where the strata titles are not issued concurrently at the time of handing over vacant possession.
"Theoretically, as envisaged in the SMA, strata titles should be issued concurrently at the time of handing over vacant possession. This is ideal but unlikely to be possible in the foreseeable future. This is yet another instance of idealism not meeting the real and practical circumstances in the nation's housing industry," he highlighted.
Moreover, the reality and practicality of the decision do not reflect the actual cost of maintenance for the different components and usage in mixed-use developments.
Teo added that the court decision has highlighted an urgent need to amend the relevant Acts and Regulations to allow:
1. The total number of sub-MCs for any mixed-use and multi-phase developments to be determined at the planning stage itself and approved for formation as each component or phase is completed; and
2. The different rates to be determined initially by the developer and subsequently by the JMB and sub-MCs or MCs as each component or phase is completed but subject to the approvals of the respective annual general meeting or extraordinary general meeting.