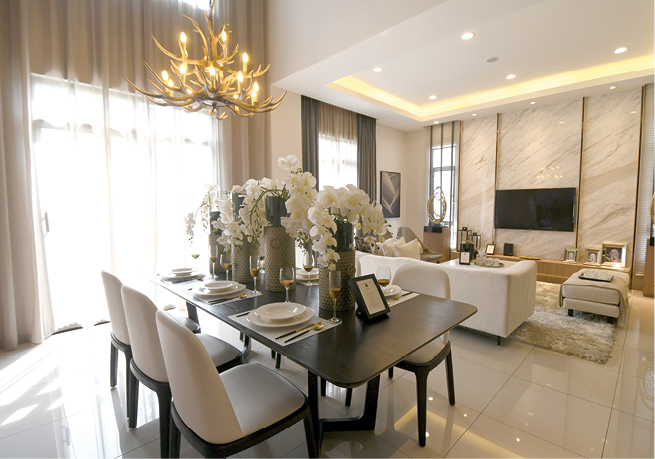 PUNCAK ALAM: Eco World Development Group Bhd (EcoWorld) has introduced a new phase of homes called Regent Garden at its Eco Grandeur township in Puncak Alam, Selangor.
Regent Garden consists of 812 double-storey garden homes that offer the "ready-customise" option. The first batch of 60 units was launched on Oct 12 and within a week, 80% were sold. The second batch of 24 units are now open for sale.
Offering four bedrooms and three bathrooms, built-ups start from 1,580 sq ft and come in three lot sizes of 24ft by 55ft, 28ft by 55ft and 30ft by 55ft.
Regent Garden is the fifth residential phase in Eco Grandeur. Its expected completion is in the fourth quarter of 2022. With units priced from RM683,000, the estimated GDV of the leasehold development is about RM600 million.
Conceptualised as a garden home, the link house with semi-dee features is designed with some space in between the units. Not only does this give the house a partially detached appearance, but it also facilitates better ventilation and provides some vacant land for use.
EcoWorld's Eco Central Divisional General Manager Ho Kwee Hong told EdgeProp.my that to cater to younger buyers, the "ready-customise" option allows buyers to choose from six types of ground floor layouts and 10 types of first floor layouts to put together their preferred combination before their houses are built.
The interior walls will be hackable, to make it easier for subsequent layout modifications according to lifestyle changes. This is in line with EcoWorld's concept of "aging in place", where a resident can live in the same house through different stages of life, explained Ho.
"The process of choosing the layout is very engaging. People can feel a sense of belonging as they are involved in the design from day one," she said.
Amenities at Regent Garden include a camping site and community hall. Residents also get to enjoy the bike park, Dragonfly Park and the beautiful landscapes in the 1,400-acre modern Victorian-style township which was first launched in September 2016.
Meanwhile, over 1,800 units in the early phases of Eco Grandeur have been handed over to their owners since Sept, 2019.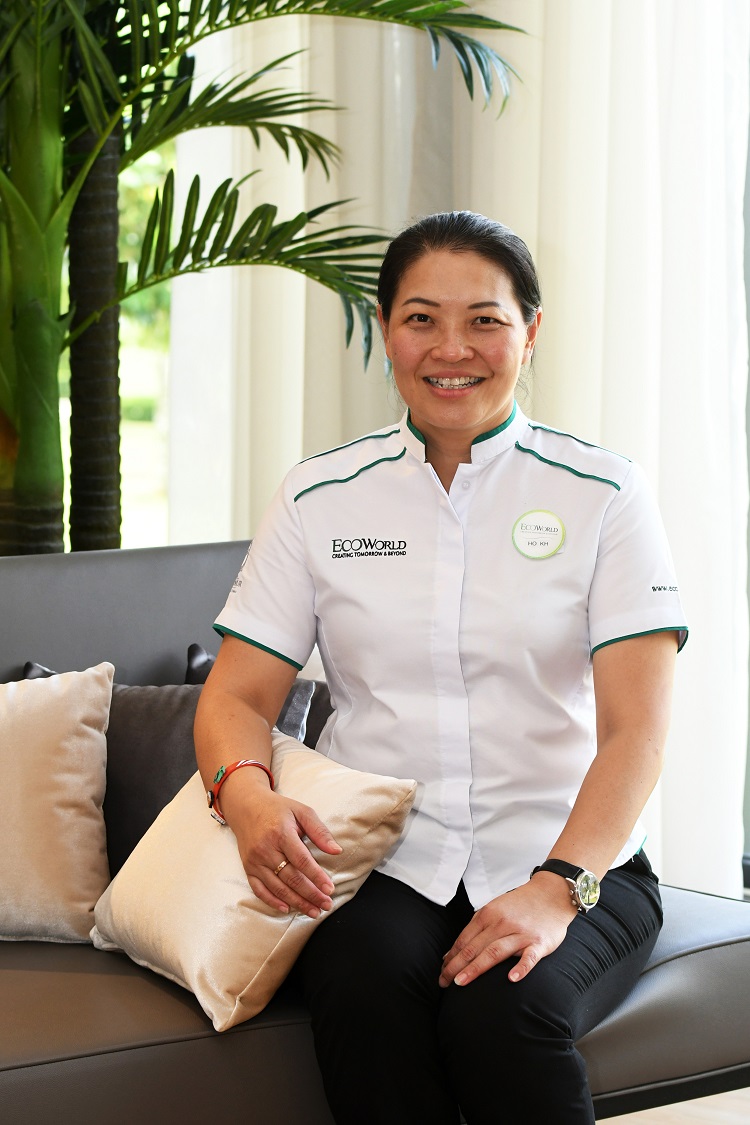 Ho estimated that at least 4,000 residents will be moving into the township by year-end. As part of its after-sales services, the company is offering renovation packages to buyers, helping them to smoothen the moving-in process.
Apart from that, the township will be welcoming two new primary schools by 2022 – a national school and a Chinese vernacular school.
Ho also noted that the second stage of Grandeur Labs, dubbed Grandeur Labs 2, is expected to be open in 3Q2020 featuring a 15,000-sq ft grocer and a drive-through F&B.
"Eco Grandeur has easy access through the Guthrie Corridor Expressway (GCE), KL-Kuala Selangor Expressway (LATAR) and North-South Expressway. Two upcoming highways – Damansara-Shah Alam Expressway (DASH) and the West Coast Expressway (WCE) will further enhance the connectivity of the township," Ho pointed out.
According to her, the development of Puncak Alam has sped up lately as more developers have been actively selling homes in the area. "More people are coming to stay and the roads have been enlarged," she noted.
At the same time, she noticed that housing prices are growing in the area. Prices of houses in the surrounding areas have increased by 10% to 15% in less than three years, she said.
"This is because of the efforts and investments in developing the common infrastructure. People are willing to pay that extra amount to stay in a nice environment. That is the value creation when everyone works together to develop this corridor," she said, adding that even so, properties in the area are still affordable.
This story first appeared in the EdgeProp.my pullout on Oct 25, 2019. You can access back issues here.