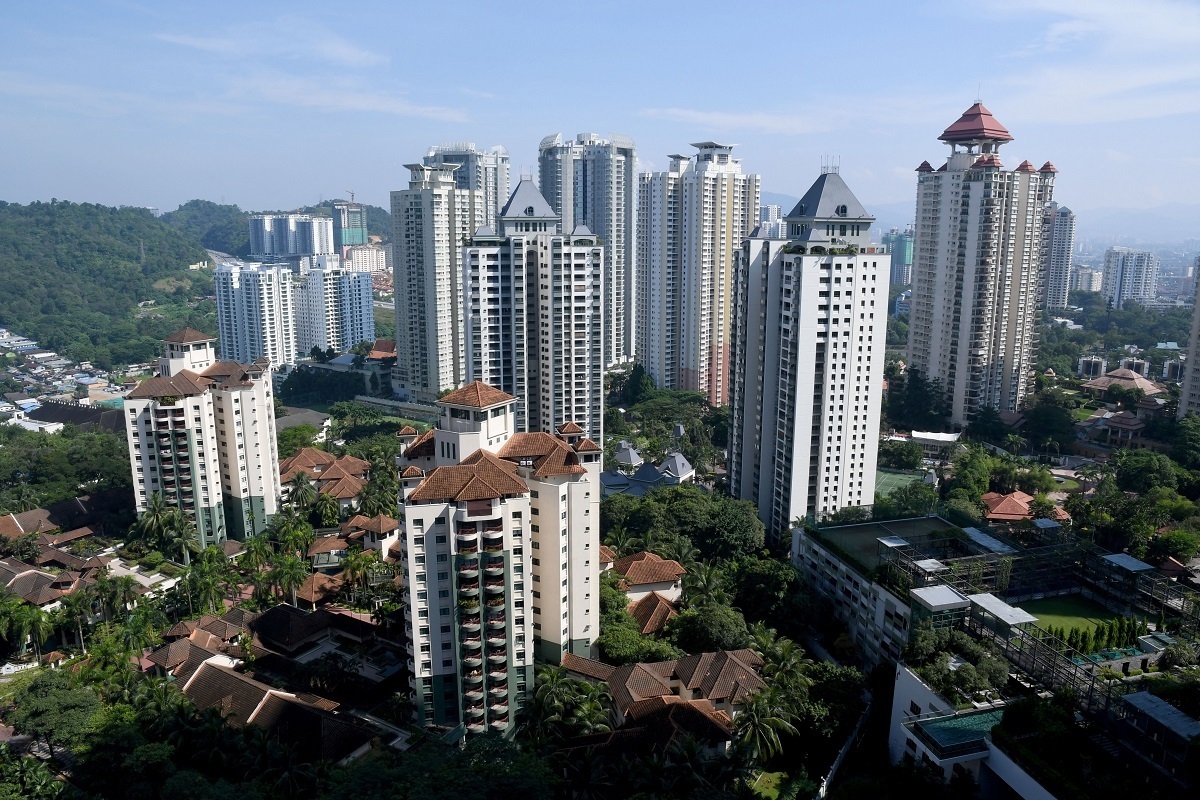 KUALA LUMPUR (Oct 30): A Hong Kong daily has reported that Malaysia is "luring foreign buyers" of unsold homes, "targeting wealthy mainland Chinese and Hong Kong residents".
Budget 2020 earlier this month proposed that the minimum threshold for foreign buyers of local high-rise residential properties in urban areas be reduced from RM1 million to RM600,000.
The new property ruling is supposed to "take effect for 12 months from January 2020".
The South China Morning Post (SCMP) wrote that such a policy will probably "spur demand from Hong Kong and mainland Chinese investors who already view Malaysia as a top investment destination".
"The new threshold brings some 4,000 condominiums that were previously ruled out into the realm of possibility, so buyers have much more choice," Kashif Ansari, chief executive officer at IQI Global, told SCMP.
He also added that with the "limited window" until 2020, "buyers should have a sense of urgency about taking advantage of it".
"Since the launch of 8 Conlay, there has been interest from Hong Kong," Joanne Kua, managing director of KSK Land, told the daily and news portal.
It also reported that "foreigners account for 75% of" 8 Conlay's buyers and half of that "are from Hong Kong and first-tier cities in mainland China".
Property portal Juwai.com revealed that Malaysia is "the fifth most popular destination for buyers from mainland China" adding "that over the past five quarters, inquiries from them have doubled".
"It's a bargain buying opportunity. Hong Kong buyers can save nearly US$20,000 on a US$250,000 home," Juwai.com executive chairman Georg Chmiel told SCMP.
"Just in the last 90 days, Hong Kong buyers have mobbed more than 180 exhibitions featuring Malaysian property. That's an average of two exhibitions per day," said Eli McGeever, the Hong Kong-based vice-president of international property at SohoApp.com.
"The main driver is the MM2H [Malaysia My Second Home] programme. Many agents are jumping on board because of the strong consumer demand," McGeever added.
The local property players have generally welcomed Putrajaya's move to lower the foreign minimum threshold.
Prime Minister Tun Dr Mahathir also explained that the policy was meant to address property overhang in the country that if left unchecked could contribute to financial woes like what was seen in some Asian cities.
"So we have to get rid of this overhang so that the property market can become healthy again," he said earlier this month.
Meanwhile, the Ministry of Housing and Local Government (KPKT) has also announced that it want the state governments to set suitable minimum threshold price for foreigners.
Minister Zuraida Kamaruddin said the announcement of the RM600,000 price floor in the Budget 2020 was just a guide.
"So I ask the state government to determine the appropriate price because they have the power and of course the price of each state like Johor and Perak is not the same. They have their [minimum threshold] price," she said.
Last week, the Penang government proposed that the price threshold for foreigners to purchase urban high-end properties in the state to be set at RM800,000, compared to RM600,000 announced as announced in Budget 2020.
Penang's Housing, Local Government, Town and Country Planning Committee chairman Jagdeep Singh Deo said the reduction in price threshold for foreign property buyers should also only apply for a period of six months instead of one year as tabled during the budget.