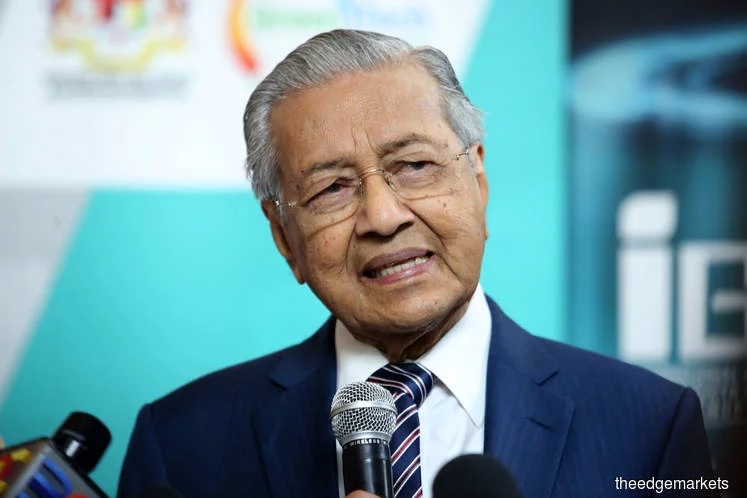 KUALA LUMPUR (Nov 4): An offer of less than US$2 billion (RM8.3 billion) from Goldman Sachs, as compensation for the 1MDB scandal, has been rejected by Malaysia said Prime Minister Tun Dr Mahathir Mohamad.
The Financial Times reports that Malaysia's publicly stated demand is US$7.5 billion. Goldman and 17 current and former directors of its units are being charged by Malaysia for allegedly misleading investors over bond sales totalling US$6.5 billion for 1Malaysia Development Bhd (1MDB).
"Goldman Sachs has offered something like less than US$2 billion," Dr Mahathir was quoted as saying. "We are not satisfied with that amount so we are still talking to them... If they respond reasonably we might not insist on getting that US$7.5 billion".
Mahathir also spoke about the deal struck by the US Department of Justice (DoJ) to recover US$1 billion in funds allegedly looted from 1MDB by Jho Low, saying that "The DoJ has indicated that if we can prove claim of ownership, then we will be able to get the money for ourselves."