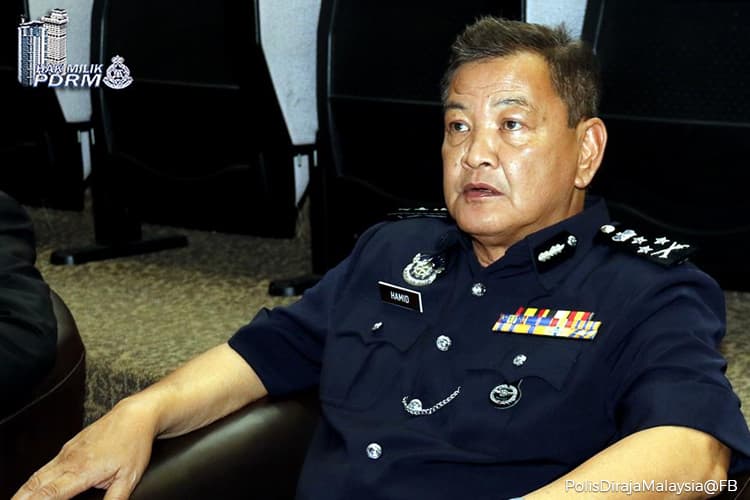 KUALA LUMPUR (Nov 6): Inspector-general of police Tan Sri Abdul Hamid Bador has rejected reports that the fugitive businessman Low Taek Jho aka Jho Low is "lying low" in Cyprus by allegedly using the island nation's passport.
"I have said before, it is impossible for him to leave the country he is hiding in with ease. He is still there hiding, like a chicken," the Malay Mail reported Abdul Hamid saying today.
The IGP has said earlier that Jho Low is living in "an unnamed country under the protection of certain powerful personalities".
Abdul Hamid explained that the Penang native was unlikely to take refuge in Cyprus as his Chinese Malaysian features "were distinct from" the locals.
"He would have been very recognisable."
Free Malaysia Today (FMT) reported Abdul Hamid saying that Jho Low is still living on an "island" but it is not Cyprus.
"I'm using a lot of ways to bring him back, not just official, semi-official ways as well," he added.
"My patience has limits when I'm negotiating with the said country, because we gave them our full cooperation in all issues pertaining to policing.
"I'm extremely disappointed when my request isn't entertained, and they give excuses like 'he went through plastic surgery', 'he has left and gone to Cyprus' or 'he has gone to UAE', which doesn't make sense at all," Abdul Hamid told the media at the Royal Malaysian Police College here.
The IGP also explained that arrests made by the Anti-Money Laundering and Anti-Terrorism Financing Prevention (AMLA) division of the police revealed that Jho Low is attempting to buy real estate in Cyprus.
"We have actually made arrests around three, four weeks ago. And from these, we have successfully uncovered information stating that Jho Low is currently trying to buy properties in Cyprus by using an alias," The Star reported Abdul Hamid saying.
But he also added that the Malaysian authorities "had never been in direct communications" with their Cypriot counterparts.