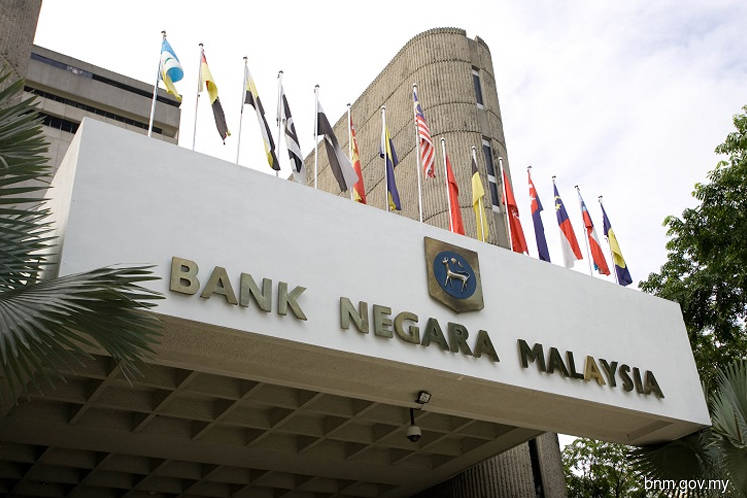 KUALA LUMPUR (Nov 15): Bank Negara Malaysia (BNM) Governor Datuk Nor Shamsiah Mohd Yunus said today Malaysia's economic growth will remain positive in the fourth quarter of 2019 (4Q19) and the expansion will be sustained into 2020, anchored by the country's private sector spending and diversified nature of its economy and exports.
Speaking at a press conference here today in conjunction with the announcement of Malaysia's 3Q19 economic performance, Nor Shamsiah said the economy, as measured by gross domestic product (GDP), will sustain its growth into 4Q19 to achieve full-year GDP growth that falls within the central bank's estimates of between 4.3% and 4.8% in 2019.
"When we look at it, what has sustained our growth are the diversified nature of our economic structure and the diversified nature of our exports in terms of our products and markets, which have helped cushion the impact of a more challenging external environment.
"Moving forward, while external uncertainties remain, Malaysia's exports will be supported by demand for growing niche product segments such as the medical and aerospace industries and the IoT (Internet of Things) applications, and continued recovery in commodity production and capacity expansions in the manufacturing sector," she said.
Nor Shamsiah said the country's 3Q19 inflation, as measured by the consumer price index, rose 1.3% from a year earlier.
She said the nation's average headline inflation in 2019 is expected to be low.
Today, BNM said in a statement Malaysia's economic growth moderated to 4.4% in 3Q19 from a year earlier, after 2Q19's 4.9% on-year expansion.
The central bank said the slower 3Q19 GDP expansion was primarily due to lower growth in the nation's key sectors and decline in mining and construction activities. Most domestic demand components and net exports also registered slower growth.
On a quarter-on-quarter seasonally-adjusted basis, the economy grew 0.9%, the central bank said.
On the supply side, BNM said the mining and construction sectors contracted 4.3% and 1.5% respectively. The services, manufacturing and agriculture industries grew 5.9%, 3.6% and 3.7% respectively.
For 3Q19, the central bank said the country's headline inflation averaged higher, mainly reflecting the lapse in the impact from the goods and services tax (GST) zerorisation between June and August 2018. Core inflation, excluding the impact of consumption tax policy changes, was steady at 1.5%, it said.