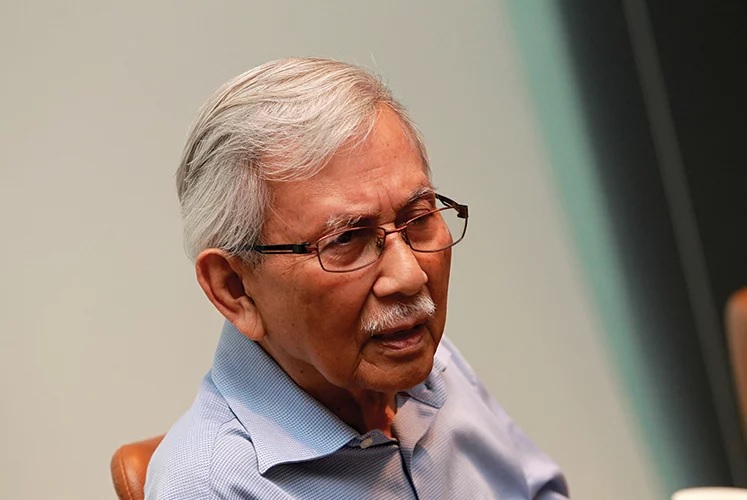 KUALA LUMPUR (Nov 27): Poverty in the country can be eradicated, but the people need to "think that they are Malaysians first" and not place too much importance on race, says former finance minister Tun Dr Daim Zainuddin.
Daim, who was a key speaker at a conference organised by the Asian Strategy and Leadership Institute (ASLI) on "Poverty in Malaysia: Reality vs Perception" this morning, stressed that Malaysians need to be united in order to grow the country's economy and in the process eliminate poverty.
"We can achieve it [eradicate poverty] provided we are united and we must tell ourselves that we are Malaysians first. Why are we not taking advantage of [our diversity], which is a God given to us?
"Why are we bringing all these unnecessary, emotional [issues] today, which does not help anybody. Let us be proud to be Malaysians; this is our country," he said.
"Let's take advantage of our diversity and let us fight those who are against unity. Do not forget that [we have done this before in the past] ... together we defended this country, where many Malaysians died for this country," he added.
Daim, 81, stressed that what he wants for the Malaysia of the future is peace and unity.
"I want Malaysians to think like Malaysians. Let's work together because this is a beautiful country. No nation in the world has what we have, which is diversity. Which other country in the world has what we have?" he asked.
Daim, who is also chairman of the Council of Eminent Persons, said he supports the government's Shared Prosperity Vision 2030 (SPV 2030) policy, but noted that it should be implemented properly.
Earlier in his welcome address, Tan Sri Dr Jeffrey Cheah, who is chairman of ASLI, also expressed his support for SPV 2030 as it does not only lay out goals of poverty eradication, but most importantly spells out the path towards achieving them.