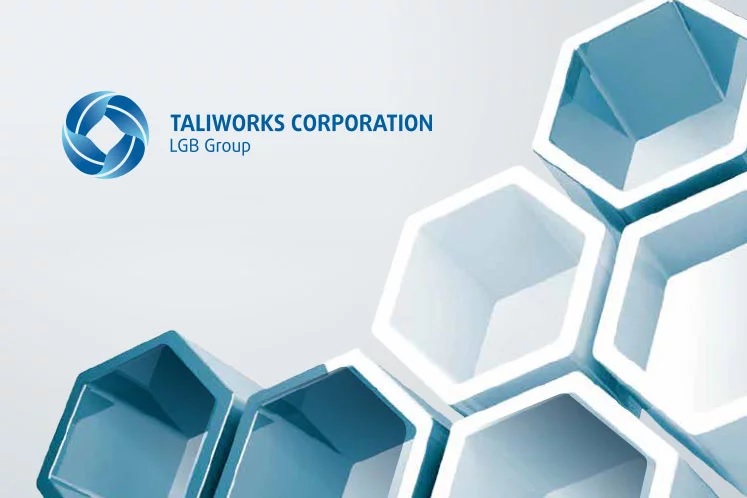 KUALA LUMPUR (Nov 28): Taliworks Corp Bhd's net profit more than tripled to RM72.64 million for the third quarter ended Sept 30, 2019 (3QFY19), from RM19.68 million in 3QFY18, boosted by a gain relating to the termination of an agreement by Syarikat Pengeluar Air Sungai Selangor Sdn Bhd (SPLASH).
The group's revenue for the quarter, however, fell 5% to RM93.62 million from RM98.36 million in the previous year.
In a filing with the bourse, the group said it recognised a gain on modification, arising from the settlement agreement entered into between Pengurusan Air Selangor Sdn Bhd, SPLASH and Taliworks' subsidiary Sungai Harmoni Sdn Bhd (SHSB) in May this year.
As per the settlement agreement, SPLASH is to pay RM715.98 million as settlement for the termination of the operations and maintenance agreement (OMA) relating to the Sungai Selangor Water Treatment Plant Phase 1.
During the quarter, SHSB received 10% of the amount owed, which gave rise to a gain on modification of RM40.88 million. The balance of the settlement amount is to be paid by SPLASH in nine annual instalments.
Besides the gain, Taliworks also benefited from a waiver on certain trade payables, as well as a waiver on late penalty charges previously imposed by Tenaga Nasional Bhd.
The increase in profit was partly offset by higher losses from its construction segment, higher share of losses from an associate, higher financing costs due to increases in short term borrowings and lower share of results in a joint venture company.
With the stronger 3Q earnings, its net profit for the cumulative three quarters surged 113% to RM95 million from RM44.7 million a year earlier, though revenue for the period fell 2% to RM271.57 million from RM277.13 million.
Going forward, Taliworks said the outstanding receivables from SPLASH will further strengthen its cash flow position, while the new bulk water supply agreement with Air Selangor will provide a steady stream of recurring income to the group.
For its construction business, the group said it has not secured any new projects since October 2018 when it was awarded the RM42.36 million contract for works at the 76ML R.C Reservoir R4 in Cyberjaya Flagship Zone.
"Since securing this project, no new project was secured and the revenue contribution from the construction division is expected to diminish substantially in the next year. Nevertheless, the group is continuing with its efforts to tender for more infrastructure projects," it said.
Bumi Armada chairman Tunku Ali now Taliworks' chairman too
Separately, the group announced the appointment of Tunku Ali Redhauddin Ibni Tuanku Muhriz — formerly senior vice-president/director of investments at Khazanah Nasional Bhd between 2004 and 2010 — as its independent non-executive chairman, and Datuk Roger Tan Kor Mee as its independent non-executive director, effective yesterday.
Tunku Ali, who is filling the seat left vacant by former MCA president Tan Sri Ong Ka Ting who retired from the company in May after serving for five years, is also the independent non-executive chairman at Bumi Armada Bhd.
Meanwhile, 58-year-old Tan is a lawyer by profession, and is currently a managing partner at Roger Tan & Partners. He was also a commissioner with the National Water Services Commission (SPAN) from June 2009 till May 2017.
"We are very delighted to welcome both Tunku Ali and Datuk Tan as our new Independent Non-Executive Chairman and Independent Non-Executive Director as part of Taliworks' Board of Directors.
"Both bring diverse perspective and expertise to our Board. Under their leadership, I believe they will bring fresh insights to Taliworks. As such, we are very well-positioned to further execute our long-term strategies to drive our earnings visibility," said executive director Ronnie Lim.
Taliworks shares fell one sen or 1.11% to 89 sen yesterday, giving it a market capitalisation of RM1.79 billion.