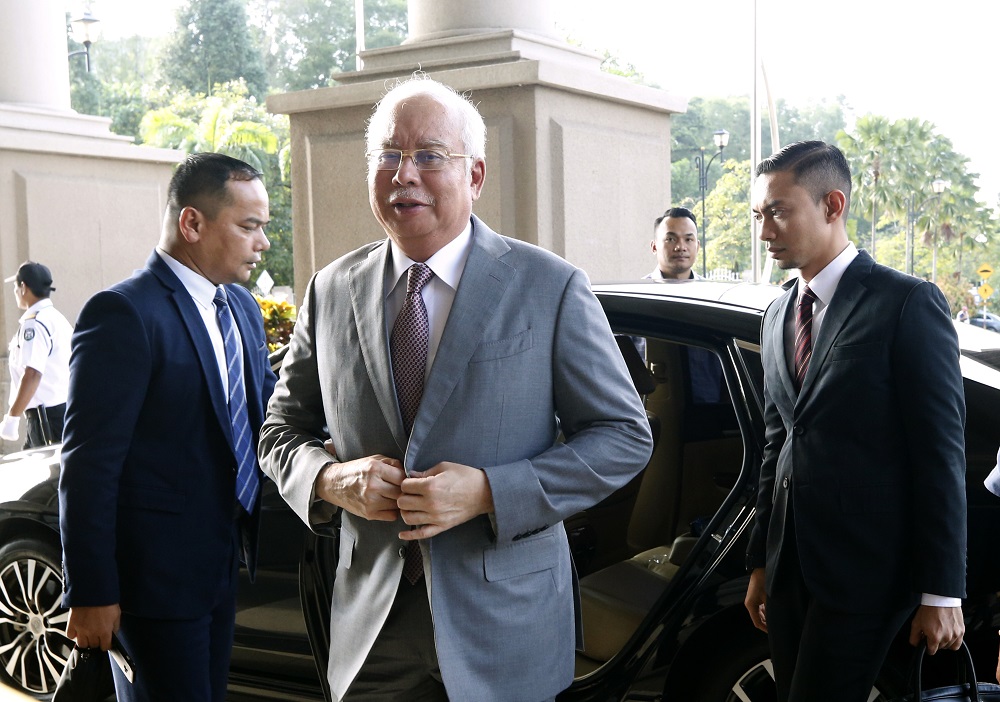 KUALA LUMPUR (Dec 5): Former prime minister Datuk Seri Najib Abdul Razak has denied micromanaging companies that belong to the Minister of Finance Inc (MoF Inc) — including SRC International Sdn Bhd — by giving instructions to their board of directors.
He was reading out his witness statement in the High Court yesterday, where he also refuted earlier testimonies saying that he would give directions to the board through SRC's former chief executive officer and managing director Nik Faisal Ariff Kamil, who was the sole link between the two parties.
"I never directed the board of directors on the same matter. I was not in any position to micromanage any MoF Inc company, including SRC. Furthermore, SRC was not the only MoF Inc company that was involved in national interest at that time. There was no reason for me to direct the SRC board of directors through Nik Faisal," he told the High Court yesterday.
"This is not how [an] MoF Inc company works. SRC was not exempted. During my limited number of meetings with Nik Faisal, he informed me briefly of [the] SRC board of directors' decisions on the company's investments after in-depth discussions and due diligence conducted through external consultants."
"Now it is clear that Nik Faisal had toyed with [the] two parties. To me, he said these matters were decided by the board of directors, and to the board of directors, he said I had directed the matter to be done in certain ways. But what I feel odd was why SRC directors, including [SRC's former chairman Tan Sri Ismee Ismail], did not even bother to verify these matters with me directly and accepted Nik Faisal's words all the way through," he added.
He added that Ismee had his private mobile number and met him several times, but the ex-chairman had never asked him about what Nik Faisal — who is currently missing — told SRC's board of directors.
The proceedings before Justice Mohd Nazlan Mohd Ghazali continue on Monday morning.