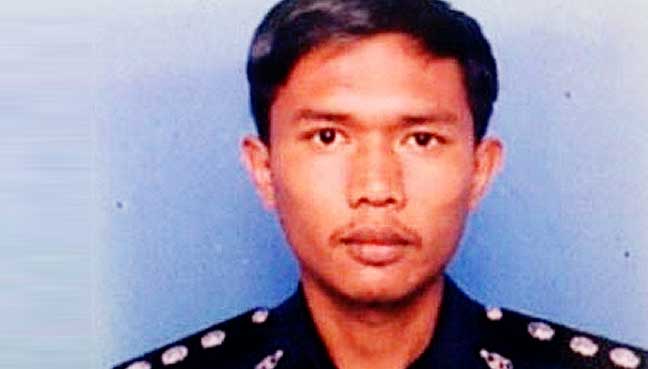 PUTRAJAYA (Dec 18): Prime Minister Tun Dr Mahathir Mohamad did not say anything at all when asked by a journalist if he met ex-Special Action Force police officer Azilah Hadri (pictured).
According to a report by The Star, a reporter asked Dr Mahathir "Tun, did you meet Azilah?" after a media conference at the Bandar Malaysia agreement signing ceremony yesterday.
Dr Mahathir "merely smiled while shaking his head, before standing up to leave the venue", reported the daily.
It was reported yesterday that Tan Sri Muhammad Shafee Abdullah, the lawyer defending former premier Datuk Seri Najib Abdul Razak in several cases linked to the 1MDB scandal, said Azilah was brought out from death row at the Kajang Prison in February this year to meet with a VVIP.
Muhammad Shafee said this is "part of a coordinated political assassination plot against Najib".
Azilah has alleged in a statutory declaration that the order for him to kill Mongolain national Altantuya Shaariibuu came from Najib and political analyst Abdul Razak Baginda.