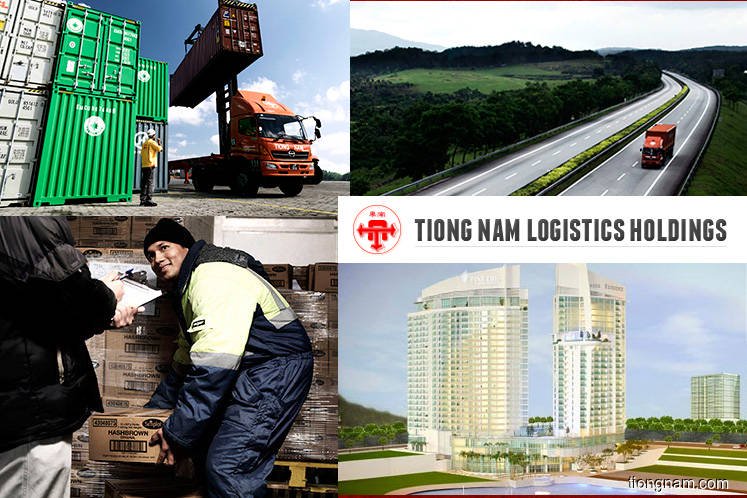 KUALA LUMPUR (Dec 30): TA Securities Holdings Bhd said today Malaysia's corporate actions in 2020 may include the privatisation of Tiong Nam Logistics Holdings Bhd by major shareholders based on the company's financial position, future cash requirement besides share price and public shareholding spread.
In a note today, TA Securities analyst Tan Kam Meng said that alternatively, Tiong Nam could revisit the idea of unlocking asset value via the establishment of a warehouse real estate investment trust (REIT).
"As at 2QFY20, Tiong Nam's net gearing rose to 1.4x with a total net debt of RM969 million. Current ratio stood at 0.94x with substantial amount of debts (RM328 million) due within the next 12 months. Also, the group's gross gearing ratio of 1.42x is approaching the debt covenant threshold of 1.5x, which may affect its ability to roll over its debts in the future.
"In terms of shareholding, Mr Ong Yoong Nyock and family have already controlled 50.8% stake in the company. It would cost the Ong family less than RM200 million to take full control over a (Bursa Malaysia) Main Market company which has substantial assets worth RM1.9 billion and shareholders' fund of RM691 million.
"We believe the current low interest rate environment is conducive for the setup of REIT, where the market is hungry for yield. More importantly, the REIT could help to ease the cash liquidity pressure and improve gearing levels," Tan said.
At 2:51pm today, Tiong Nam's share price was unchanged at 48 sen, translating to a market capitalisation of RM218.07 million. The stock saw 62,200 shares traded.