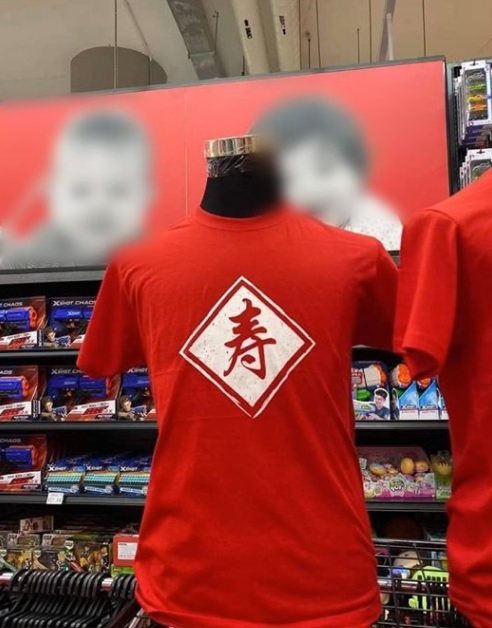 KUALA LUMPUR (Jan 15): A mistake in the printing of Chinese characters resulted in a popular Singapore supermarket chain selling what was meant to be a T-shirt for the Lunar New Year celebrations to something a bit more sombre in nature.
According to report by the AsioOne news portal, the red T-shirt was supposed to have the character shou, meaning longevity, printed on it, but instead, it turned out to be shouyi "loosely translated as 'longevity clothing', referring to the clothes used to dress the deceased at funerals".
As per normal, things went rapidly viral when Facebook page RedAnts.SG shared a picture of the shirt being sold at the Fairprice Xtra outlet in the Ang Mo Kio suburb with the caption: "Would you dare to wear this to celebrate the New Year?"
Definitely a big NO for the more "superstitious" citizens of the Lion City.
It was also reported that an NTUC FairPrice spokesperson told the Shin Min Daily News that they "appreciated the feedback and understood how the design could be mistaken to be inappropriate for the occasion".
They added that the "product was meant to wish people longevity and apologised if it had caused any misunderstanding".
If you have any plans to rush to Singapore to grab the T-shirt for novelty, forget it. The supermarket chain has since removed the shirts from all its stores.