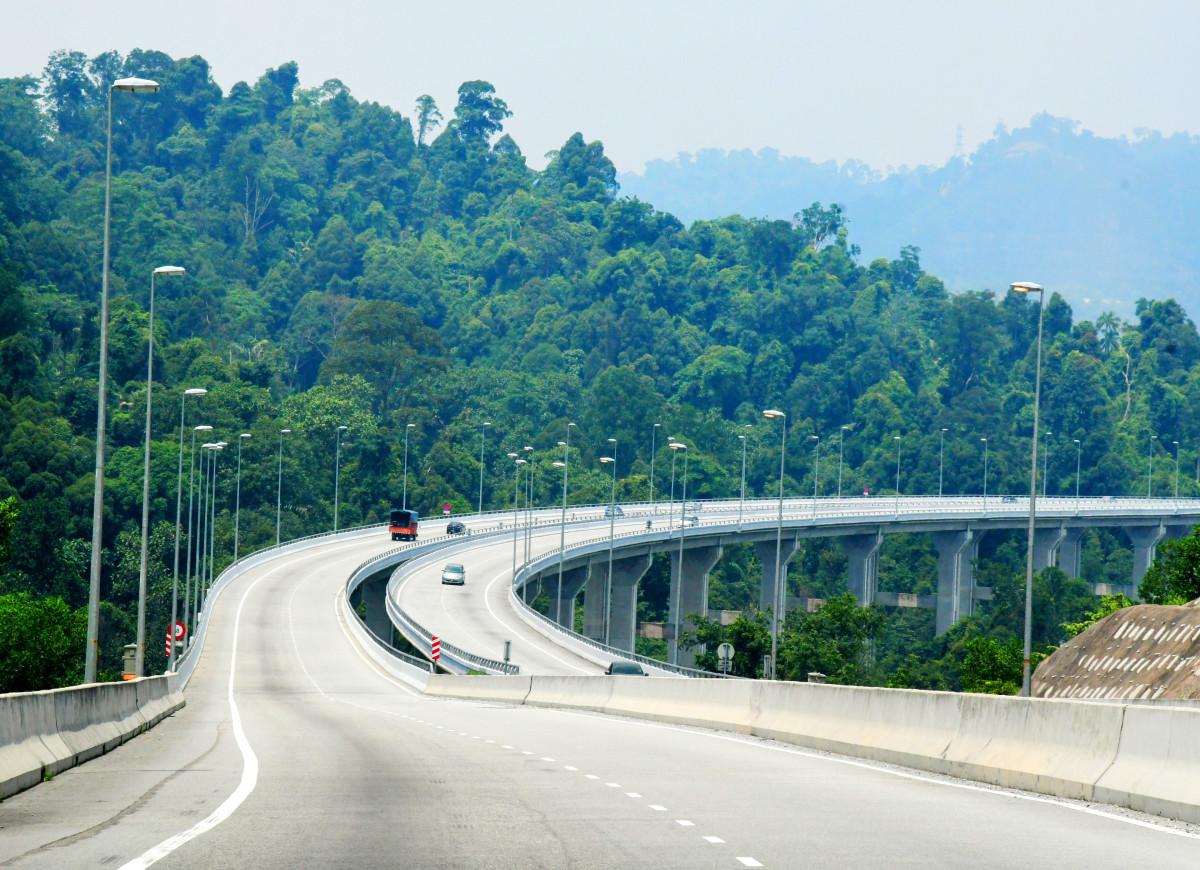 Did you know that Rawang in Selangor was the first town in Malaysia to be lit up by electricity at night? This was thanks to two local tin mining tycoons — Loke Yew and K. Thamboosamy Pillay who installed the first electric generator in the country to power their tin mining operations.
According to Tenaga Nasional Bhd's website, they were also the first to use electric pumps for mining in Malaysia.
All the above happened more than a century ago, in 1894 to be exact, marking the beginnings of the story of electricity in Malaysia.
Due to the tin mining industry, Rawang became one of the most bustling and modern towns in Malaya at that time and travellers who were headed north would take the opportunity to stopover for a break. However, the town's glory days came to an end when tin mining ceased in 1959 following the Japanese Occupation and World War II.
Today, Rawang is still home for many second and third generation descendants of the miners and estate workers.
While modern-day Rawang may seem nondescript to some, this quiet unassuming town often surprises visitors with what it has to offer.
Join us on a quick and exciting getaway to uncover the hidden gem that is Rawang.

8am: The national breakfast
Entering Rawang from Selayang, we were greeted by the refreshing sight of two spectacular forest reserves — Kanching Eco-Forest Park and Templer Forest Park.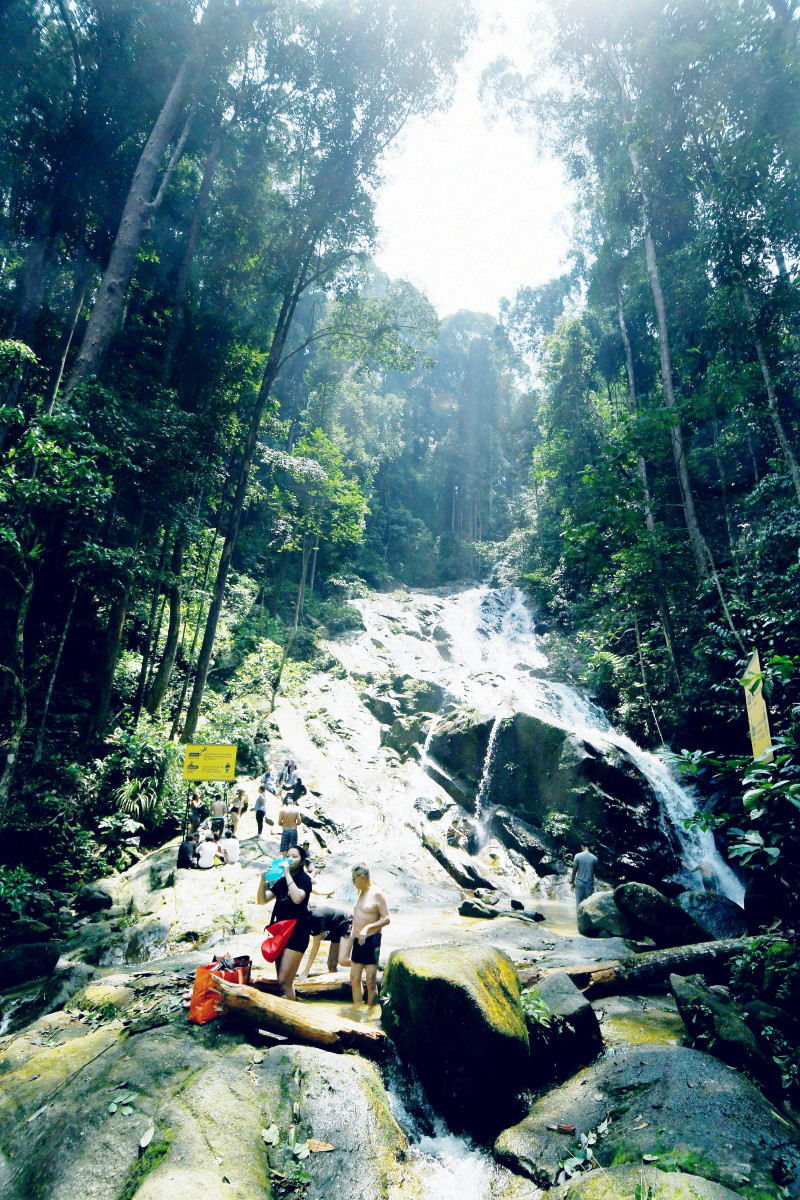 We chose to visit Kanching after a hearty breakfast and opted for a good old Malaysian classic of smooth teh tarik and piping hot nasi lemak kukus just 15 minutes away from Kanching Eco-Forest Park at Restoran Teratak Nogori. The humble family-run restaurant known for its simple and delicious nasi lemak opens as early as 6am till 4pm every day except Mondays and serves a wide selection of yummy dishes to go with the steamed coconut rice such as duck rendang and ayam salai, or roasted chicken. It has lontong and roti jala as well. The shop is often crowded with locals and visitors to the nearby parks.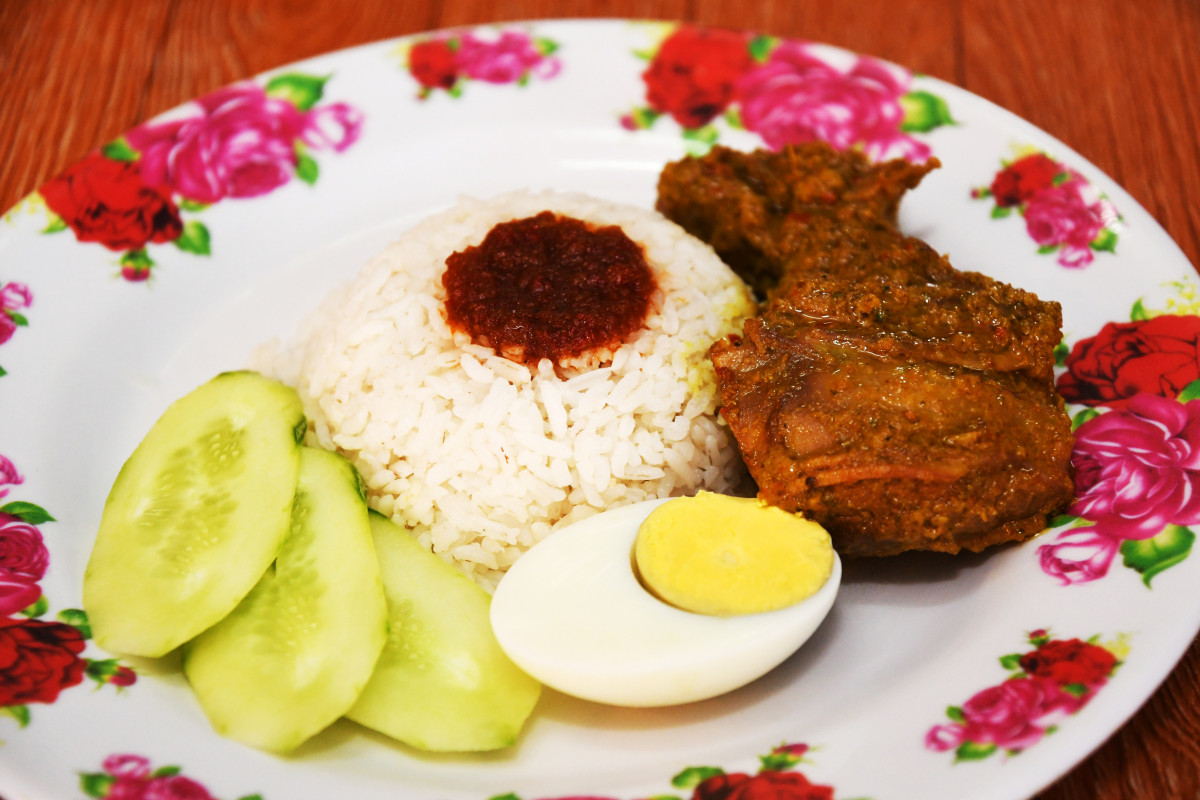 Another popular breakfast place in Rawang is Ng San Kopitiam which serves up the traditional breakfast staple of kaya buttered toast and soft–boiled eggs. You can speculate about the age of the 70-year-old coffee shop from the way the fluffy loaves of kopitiam bread are stored in a worn glass food cabinet and in the traditional way the bread is grilled over the blackened charcoal stove cum boiler which stands proudly at the back of the shop. The shop opens daily from 7am to 12pm except on Mondays.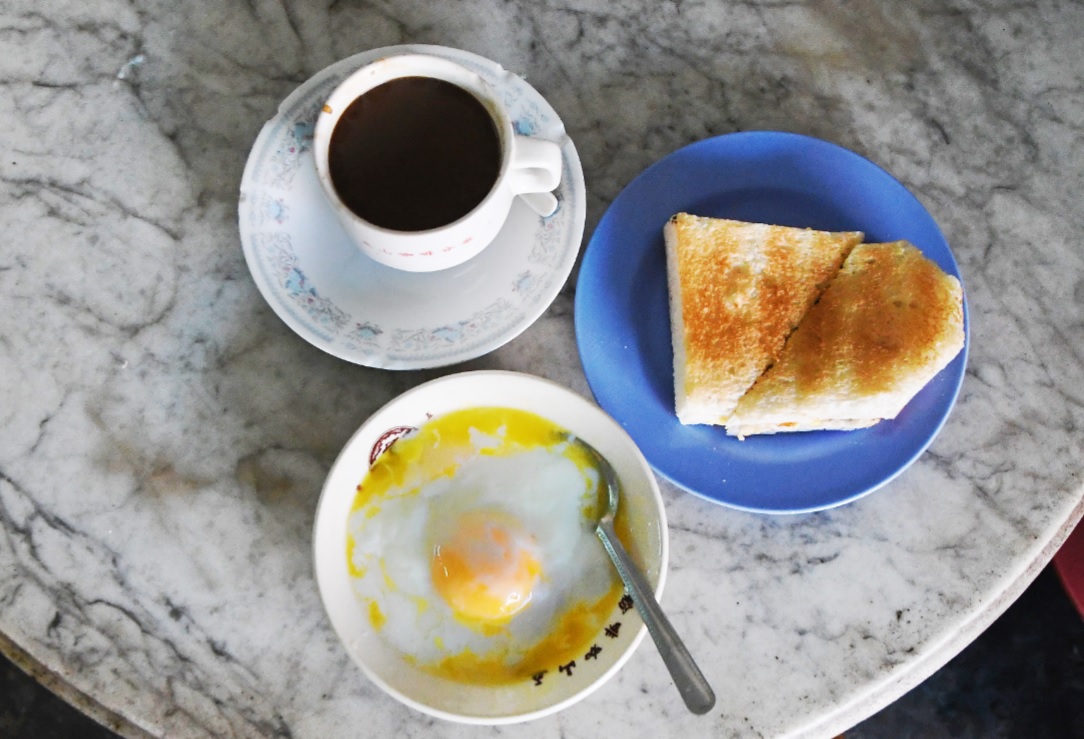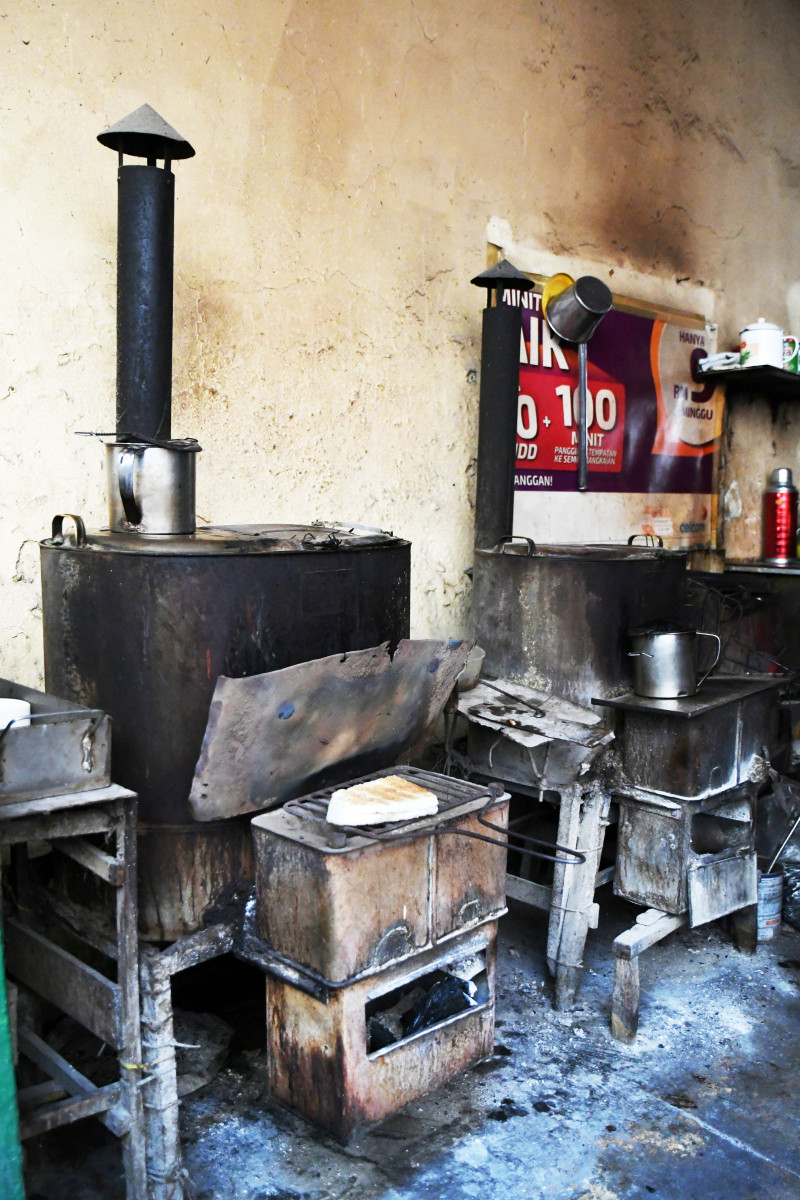 9am: Chasing waterfalls
After breakfast we were off for a short and easy hike up to the waterfalls at Kanching Eco-Forest Park. The seven-tiered waterfall and pools filled with fresh water from the limestone hills yonder is a popular recreational spot on weekends. You can enjoy morning hikes in the misty forest trail or have a picnic by the refreshing waterfall. The steps leading to the lower tiers are easy to negotiate if you are not in a hurry but be warned, they could be slippery when wet.
Nature lovers would feel at home in Rawang. Besides the two parks mentioned above, there are also the Commonwealth and Templer Forest Parks. You could go hiking, camping or just have a picnic and enjoy the outdoors.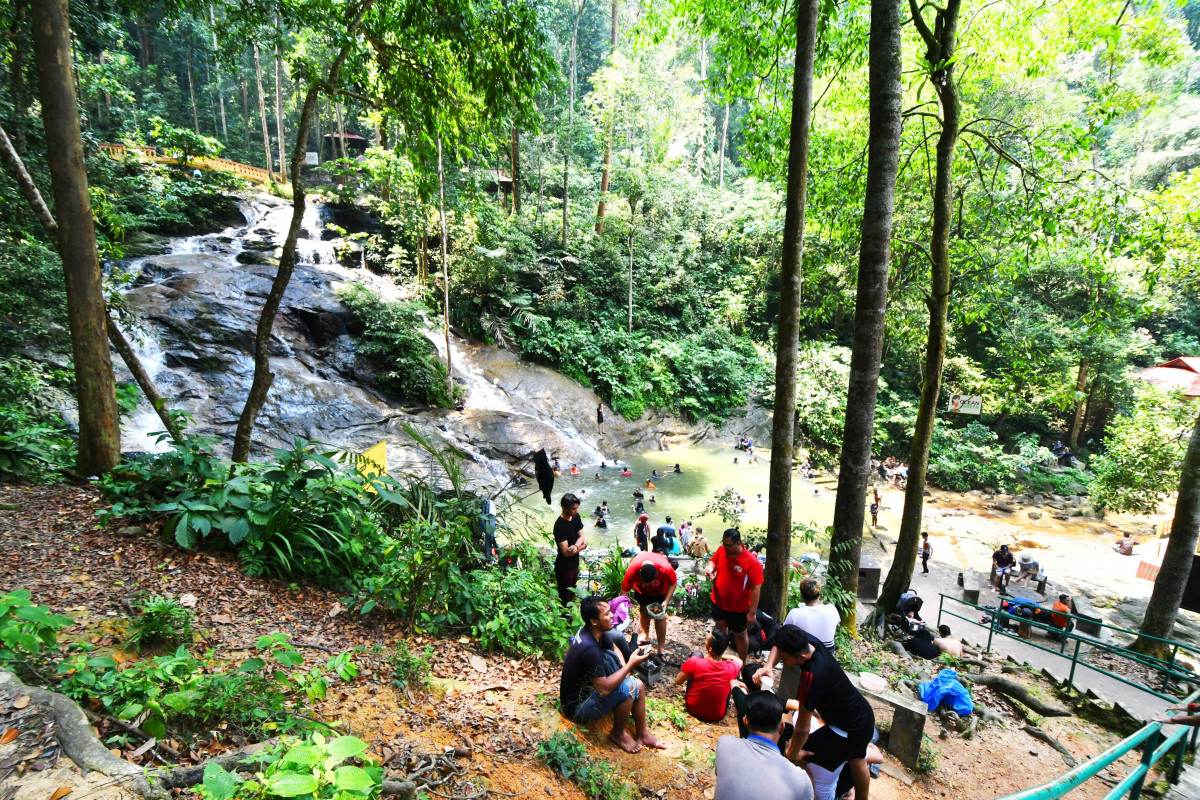 Noon: A Cantonese feast in the old town
The invigorating waters and fresh air at Kanching had left us famished and we were looking forward to lunch at Restoran Peng Nam. The century-old Cantonese restaurant serves up tasty classics and among its most popular are the sweet and sour pork, tofu and fish with soy bean paste, bitter gourd with chicken and fried wontons. But the restaurant's true specialty is not any of these dishes, for it is the steamed white rice that patrons clamour for. Steamed individually in small aluminum bowls, the rice is fluffy yet firm in texture with each grain holding its own. The restaurant opens from 12pm to 7:30pm daily except on Mondays.
2pm: Fruit heaven
We headed for the 2,000-acre Selangor Fruits Valley next. Run by the state government, the fruit farm gives visitors a chance to taste locally grown tropical fruits such as starfruit, mango, rambutan, guava, papaya and pineapple.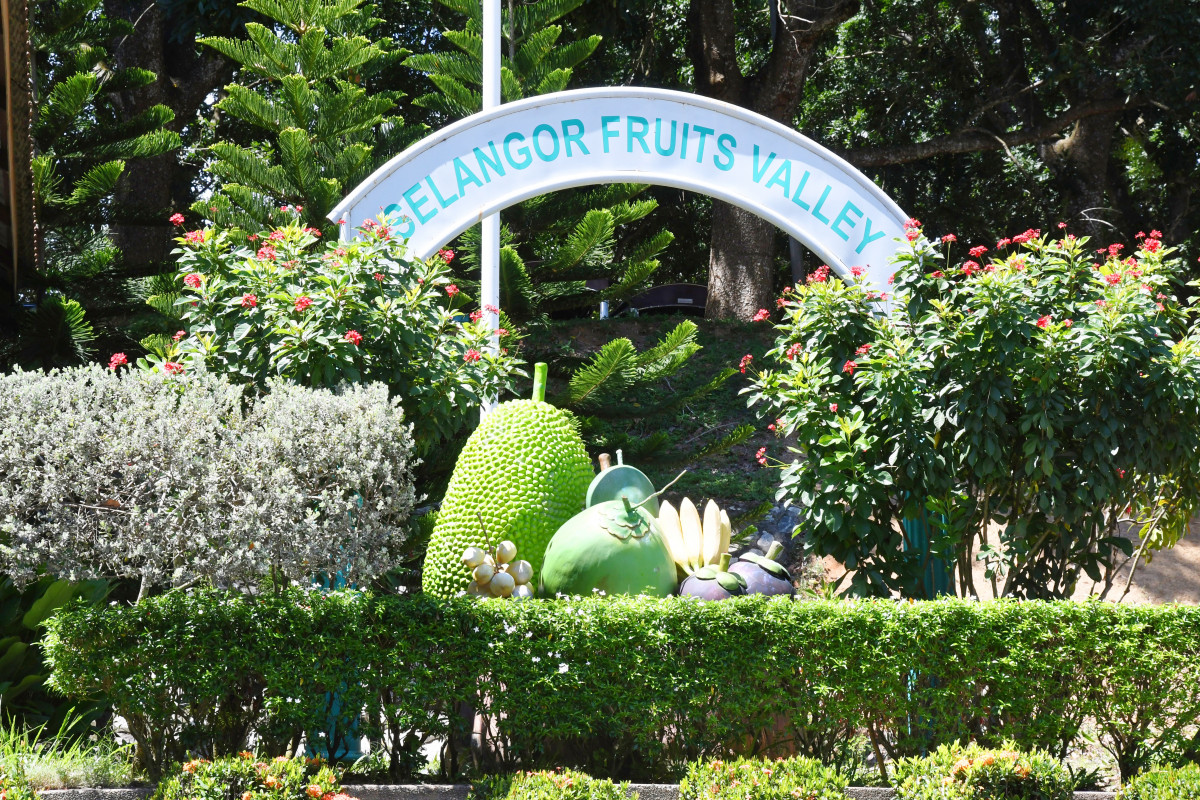 Besides fruits, the place also grows herbs and spices, has a deer farm, a mini petting zoo as well as breathtaking views of the valley and its surroundings. Selangor Fruits Valley opens daily except on Fridays from 9am to 4pm.
4.30pm: The local icy dessert
It was certainly time for some refuelling after gallivanting all over Fruits Valley. Parked along Jalan Welman in town is a little stall selling Yu Yu Ice which in Chinese means "shaken ice". This traditional homemade flavoured ice scooped into individual cups tastes like sorbet and it certainly hit the right notes on that hot and humid day. Furthermore, Yu Yu Ice stalls are a pretty rare find, so don't miss the chance to get your fill when in town. The Yu Yu Ice stall opens daily from 11:30am to 5:30pm offering flavoursome choices such as sour plum, red bean and corn.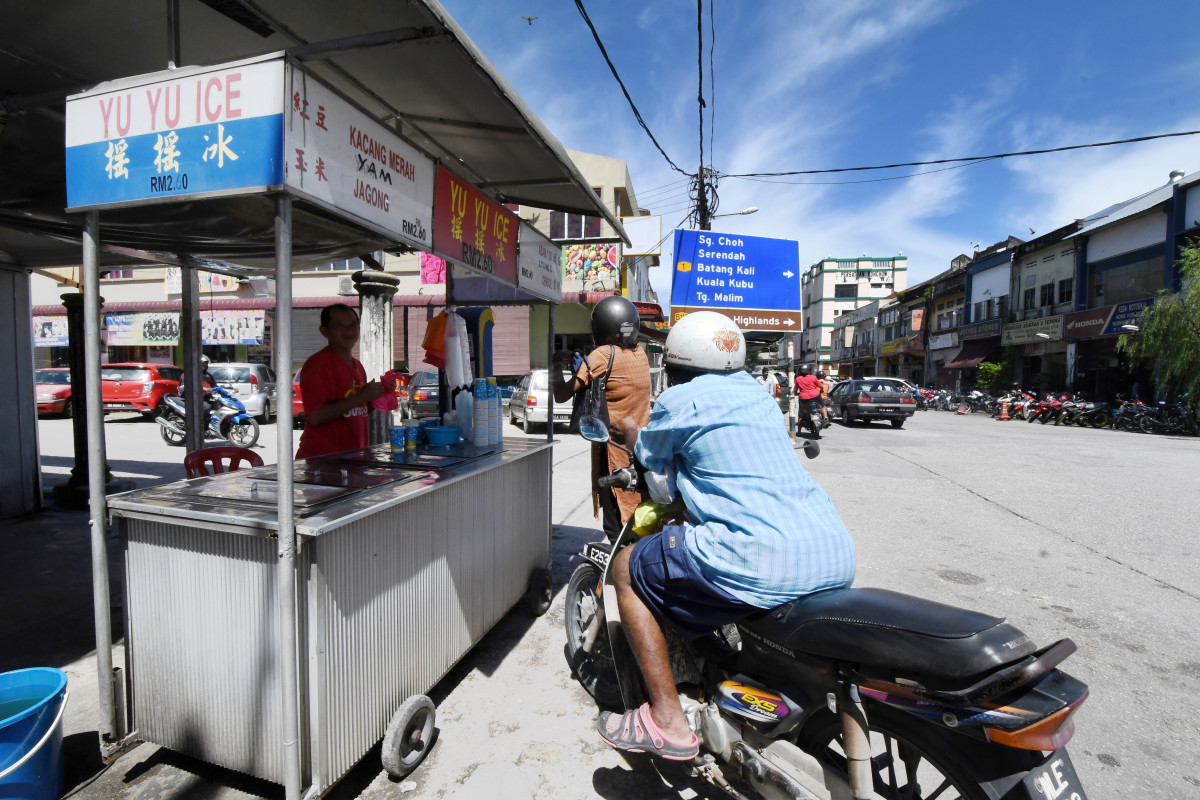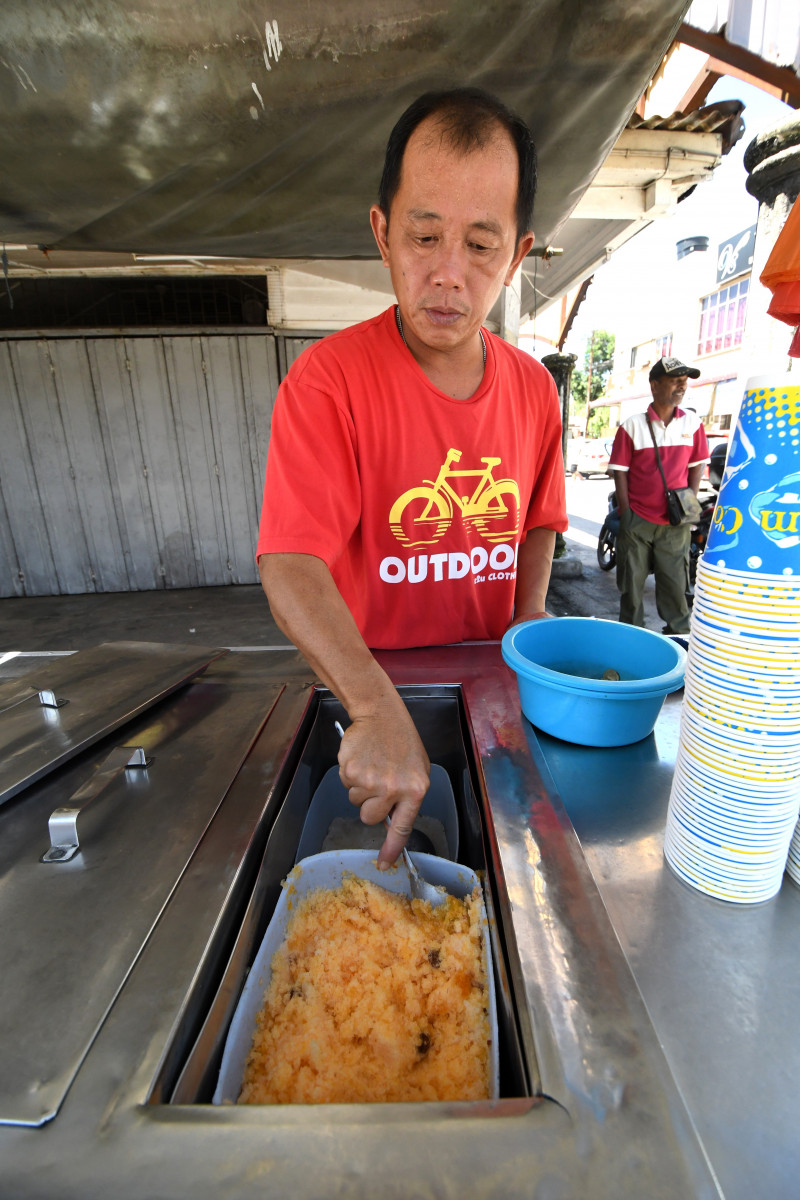 5pm: A stroll in the old street
After lunch we decided to take a leisurely stroll along Jalan Welman, the main street of Rawang town and the Little India of Rawang. Filled with a number of shops selling traditional Indian goods from fabrics and jewellery to household products and food, the shops offer a feast for the senses.
Taking a left turn at the junction of Jalan Welman and Jalan Tokong will lead you to Lorong Taiping, where a standalone cinema in an art deco-style building still screens Tamil and Hindi movies today.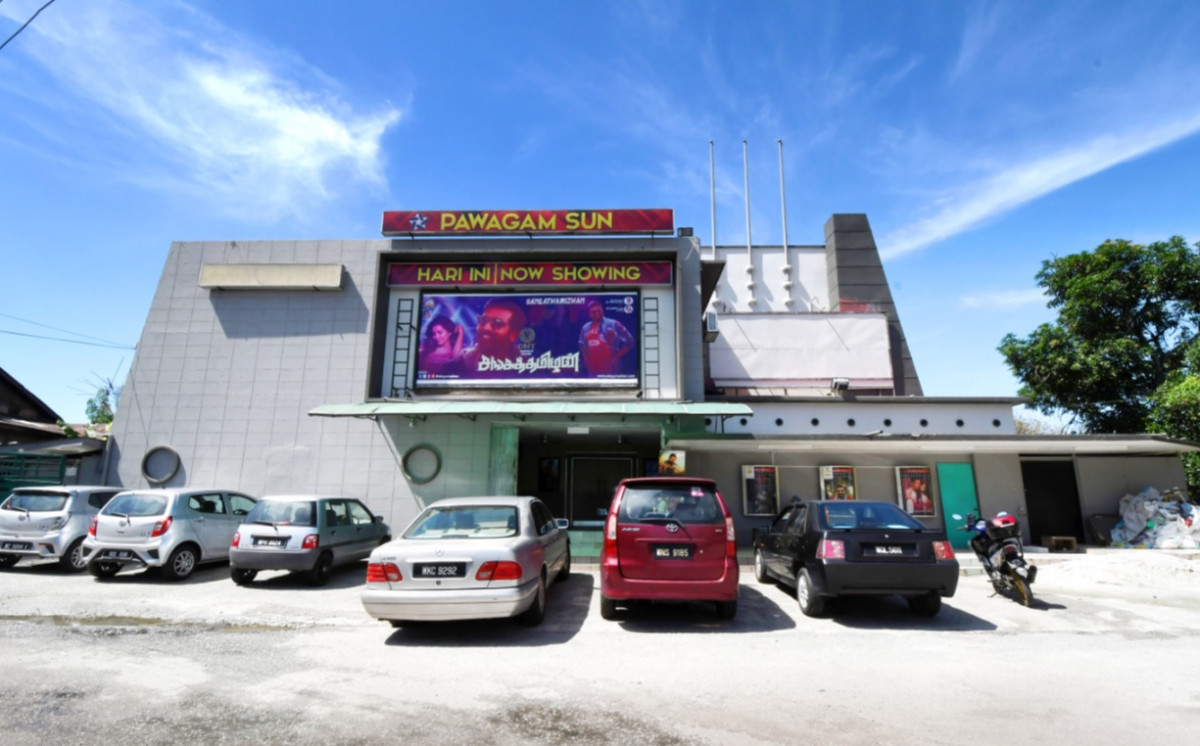 5:30pm: Early dinner
We decided to have an early dinner so we could catch what we were told was one of the best sunsets. We opted for the very popular Nesan Curry House in Little India, thronged by locals at any time of the day. Moist puttu and plump appams are freshly made at the front of the restaurant. The place was crowded and we had to be quick to secure a table before we could digest the wide array of Indian food available — from banana leaf rice to roti and chapati, you name it, they have it. Something not to be missed is their signature spicy dry-fried chicken or chicken varuval. Nesan Curry House opens every day from 7am until 11pm.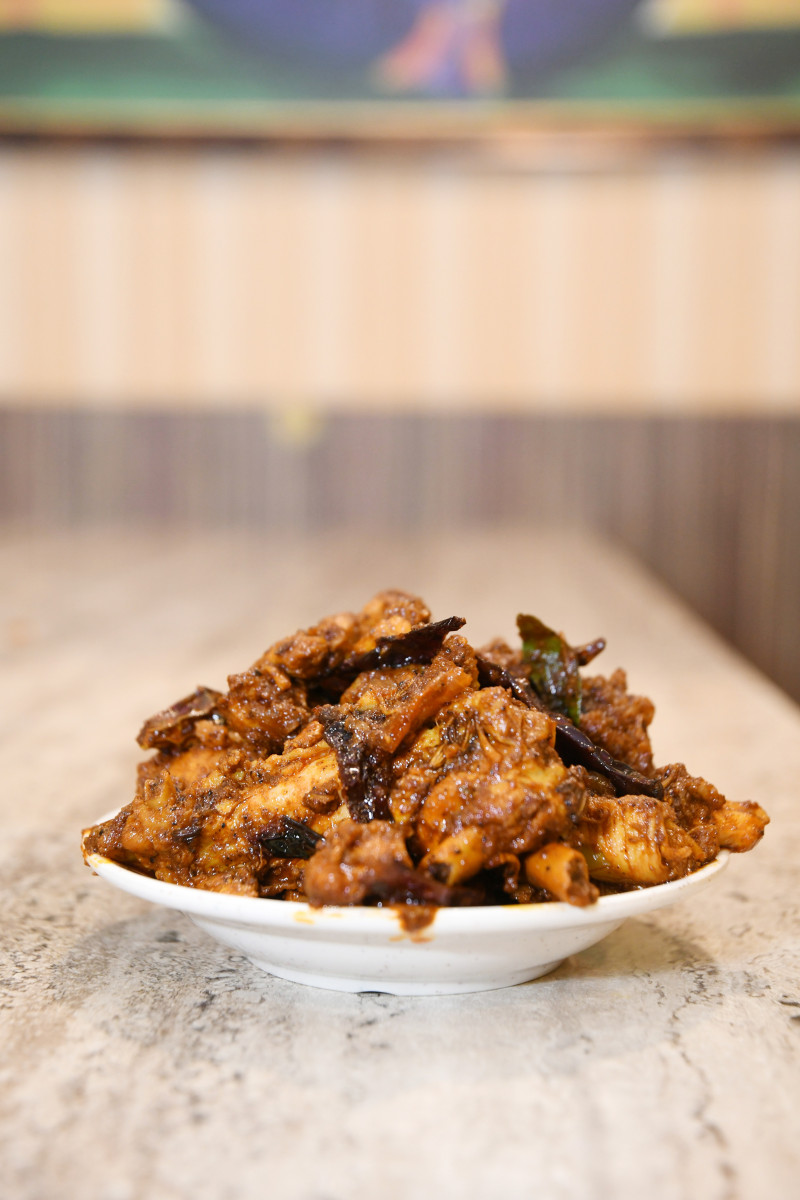 If you fancy some local Chinese food instead, you have to try the famous steamed tilapia fish in Restoran Lan Je which has several branches around the Klang Valley but this is where it all began as far back as 1978. They serve individual servings of whole steamed fish and their signature dish is the steamed black tilapia with soy sauce and chopped garlic, ginger and chilli padi.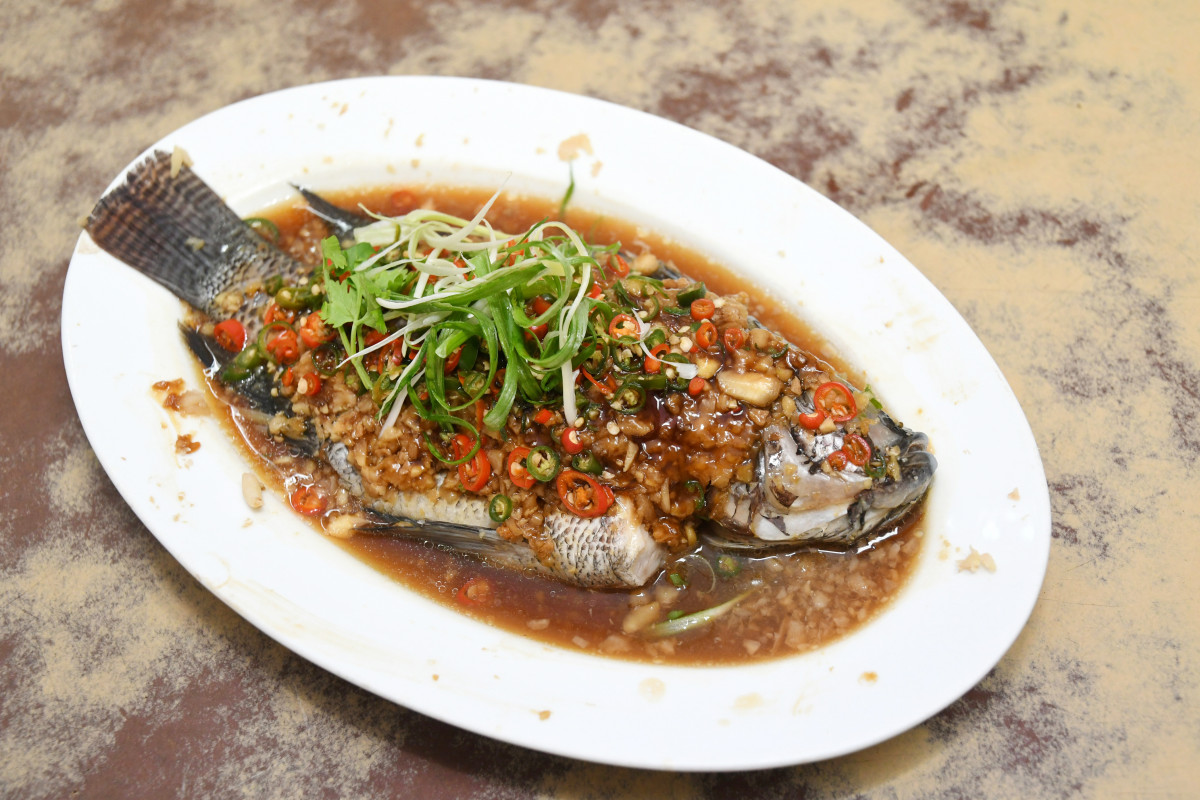 Restoran Lan Je is open for business for two sessions daily and closes on Tuesdays. The lunch session runs from 11:30am to
3pm and the dinner session is from 5:30pm until 10pm.

6:30pm: Sunset on the bridge
Leaving Rawang via the elevated Rawang bypass in time for sunset was a great decision. We marvelled at the breathtaking view of the forest canopy seemingly ablaze from the reddish-orange rays of the setting sun.
Traversing through the Taman Warisan Negeri Selangor, the third largest park in Peninsular Malaysia, the Rawang Bypass must surely be one of the most scenic toll-free highways in the country.
The highway opened to traffic at the end of 2017. It features a 2.7km elevated viaduct with the tallest pillar standing at 58.2m, the highest of its kind in Malaysia. The highway offers road users a different vantage of the park and the feeling of driving
above treetops.
DIRECTORY

Restoran Teratak Nogori
No. 58, Gerai MPS Batu 16, 48000 Rawang, Selangor
T: +6014 261 1907
Ng San Kopitiam
20, Jalan Welman,
Pusat Bandar Rawang,
48000 Rawang, Selangor
Restaurant Peng Nam
No. 43, Jalan Welman,
48000 Rawang, Selangor
T: +603 6091 6948
Selangor Fruits Valley
KM 7, Jalan Batang Berjuntai, 45600 Rawang, Selangor
T: +6012 343 2971
Yu Yu Ice
Along Jalan Welman,
48000 Rawang, Selangor
Pawagam Sun
No. 100 Lorong Taiping 48000, Rawang,
Selangor
T: +603 6091 5477
Nesan Curry House
40-58, Jalan Welman,
Pusat Bandar Rawang,
48000 Rawang, Selangor
T: +603 6093 1179
Restoran Lan Je
45, Jalan Setia Rawang 1, Taman Setia Rawang,
48000 Rawang, Selangor
T: +6017 619 1599

This report is part of the "Weekend Escapades" segment in Live! 2020.

This story first appeared in Live! 2020 magazine. Download your copy of the magazine here.