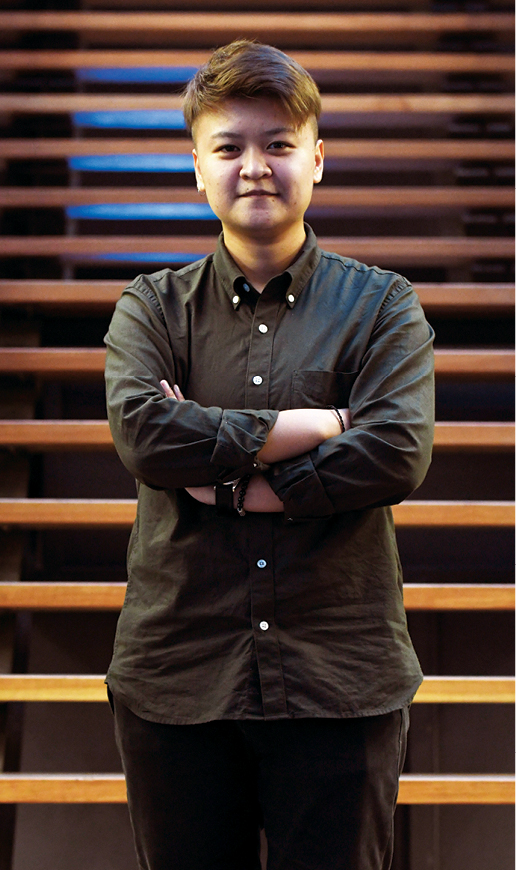 Hailing from Seremban, Negeri Sembilan, buying her own property never occurred to 27-year-old Hyinz Ng until she was transferred to the Klang Valley four years ago.
Read also
You can afford to buy a home, if you do this
"Never too young to own a property"
Ng, who works as a photographer for a publication, says she used to live comfortably with her family in Seremban.
"As the Seremban office was downsized, I was offered work at the company headquarters located in Petaling Jaya. I accepted the offer, but moving to the city was such a drain on my pocket because everything, especially the accommodation, costs more," Ng tells EdgeProp.my.
She rented a room in Petaling Jaya for RM600 a month excluding utility charges and parking bay rent.
"Doing that sparked the thought of owning my own place. I was thinking that instead of paying rent every month to help the landlord repay his property instalment, I should buy my own property and pay instalment for my own property," Ng recalls.
So one year after moving to PJ, Ng learned of a new affordable housing project located in Semenyih, Selangor. The apartment is part of a township being developed by a reputable developer. The selling price was RM100,000.
After much consideration, she decided to buy the apartment despite it being almost an hour's drive to her office.
"It is now or never. A property for RM100,000 is rare and is something I can afford now. I'm lucky as I'm not doing a deskbound job, hence traffic is not really my main concern. I think what is important is to get a place to call my own in a nice environment and within a growing township. I believe it is an asset that will give me capital gains in future," says Ng.
She moved into the unit in June 2019. She spends around RM600 a month in total for mortgage repayment, utilities and maintenance fees.
"As I only received an 80% loan, I emptied my EPF second account and topped up with RM10,000 in savings for the 20% down payment and other fees. Fortunately, I have saved up enough," she says.
Saving is a habit Ng has cultivated since she was a child. She has been saving about 20% to 30% of her monthly salary since she started working – she worked part-time at a bakery shop as a teenager prior to photography.
The most effective way for her to save is to auto-debit a fixed amount of money every month into another bank account that she never touches.
"I use what I have in the main account. The main point here is to separate the money so I could discipline myself from overspending," she explains.
Besides the apartment, fixed savings and insurance, Ng says most of her money is spent on food and personal items.
"My car has been fully paid off and I do not intend to change to a new one until I have to.
"It is true that many of my friends drive a better car than me, but when I have only RM100,000, the choice is obvious because property creates more value in the long run," she enthuses.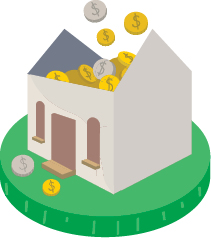 NG'S TIPS
Buying property at a young age
1. A clear goal
It is not an impossible mission to buy property at a young age. If you have a clear goal and believe it is possible, you will adjust your lifestyle and find a way.
2. Be well prepared
It takes a long time to be financially prepared for a property. Therefore, plan it ahead so that when the opportunity arises, you are ready to grab it.
3. Start small
Be practical and don't aim too high for your first baby step. Buy a smaller and affordable property so you don't have to sacrifice too much of your lifestyle. You can slowly upgrade your property as the property gains value and your salary slowly increases.
Choosing a property
1. The right price
You don't have to give up everything and buy a property you can barely afford. Find a unit in an affordable housing scheme project as it comes at a lower price point which could give greater room for capital gains in the future.
2. The area's prospect
Consider having a home a bit further from the city as long as the area has a good and complete master plan and amenities, facilities and connectivity.
This story first appeared in the EdgeProp.my pullout on Jan 17, 2019. You can access back issues here.
Stay on top of trending Narratives
Use Location Scan to view project options and price trends near your preferred location, including MRT3 stations
Check your loan eligibility on LoanCheck, or use LoanReport to get a FREE credit report