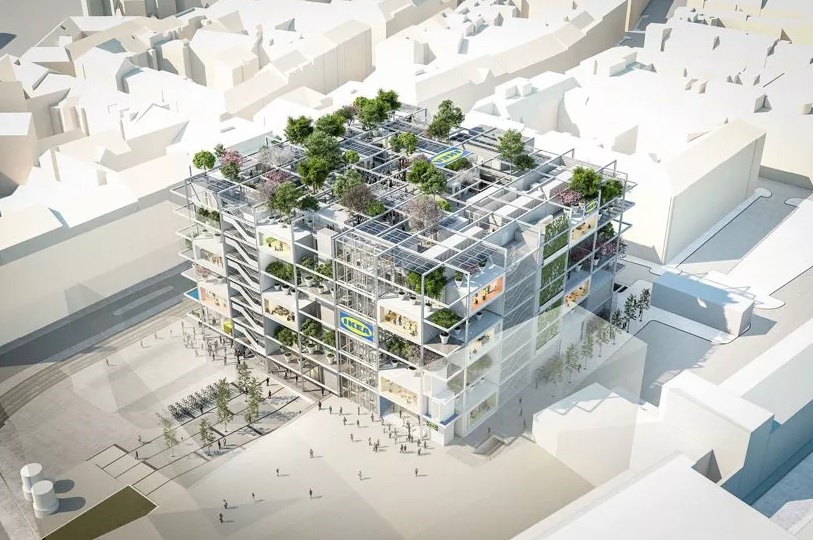 KUALA LUMPUR (Jan 18): IKEA is building a store with 'no parking on site' (pictured) in Vienna, Austria as the company "assumes that most people will arrive by train". We can already hear many Malaysians addicted to their private automobiles moaning.
The Swedish company announced in a statement recently that the new store in Westbahnhof Station "will cater to urban dwellers who take public transportation", reported the Curbed website.
According to the same report, the seven-story store will have trees on terraces (vertical forests), a large green roof, and "spaces arranged into modular boxes that fit into a busy grid of activity".
IKEA said in its statement that the design is inspired by "current megatrends" in mobility and consumer behaviour. It also wants to serve "the less car-dependent urban population who is used to super-fast delivery".
"Customers have little time and appreciate convenience and comfort… This is clearly noticeable in the furnishing area: More and more customers no longer even think about carrying their purchases home themselves. You can have them delivered," added IKEA. The Vienna IKEA store plans to "deliver large items within 24 hours", reported Curbed. The store will be open for business in 2021.
Time to practise taking the MRT… or Grab.