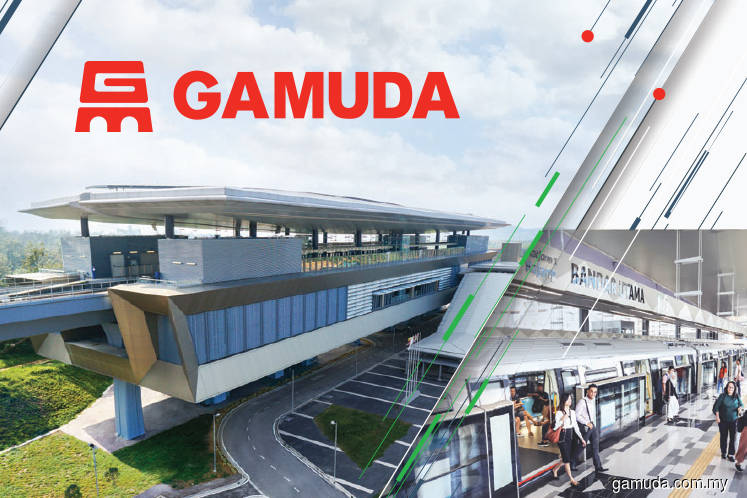 KUALA LUMPUR (Jan 20): The cabinet's decision to retain the ownership of PLUS Malaysia Bhd is a positive for Gamuda Bhd, as this will be seen as consistent with the government's previously announced plan to take over the four highways held by Gamuda, said Kenanga Investment Bank Bhd Research.
"This could pave the way for Gamuda to sign the definitive agreements with the government by the Feb 29, 2020 deadline," it said in a note today.
The research firm has upgraded Gamuda to "Outperform" with a higher sum-of-parts derived target price of RM4.70 from RM3.90 previously.
Kenanga Research also noted that based on Gamuda's share of an equity value of RM2.36 billion, which may be tweaked using a pricing formula that will be based on a future cut-off date, the proposed sale of its highways works out to be 95 sen per share.
It stated that Gamuda could reward its shareholders with special dividends (to be paid out before year-end), assuming the deal is sealed by end-February and approvals from shareholders and bondholders are in hand by 2QCY20, the sale proceeds may come in by 3QCY20.
"A guesstimate of special dividends of 32 sen-48 sen per share — based on a payout range of one-third to half of the sales proceeds — imply current yields of 8%-12%," the research house said.
Kenanga Research noted that there is also a possibility that the special dividends may be spread over two to three financial years to lock in shareholders for the medium term.
The research house said it gathered that Gamuda (via its 60%-owned SRS Consortium) is still on track to sign the project delivery partner agreement in the coming weeks to implement the Penang Transport Master Plan, which will consist of three key components — the RM8.4 billion LRT, the RM7.5 billion Pan Island Link 1 highway and the RM8 billion Penang South Islands reclamation.
The research house revised its core net profit forecast of Gamuda to RM602 million (+3%) for FY20 and RM486 million (-8%) for FY21 after revisiting the progress billings and margin assumptions as well as omitting the highway earnings contribution (circa RM200 million) in FY21.
On Jan 16, Dr Mahathir announced that the cabinet had decided PLUS will remain in the ownership of Khazanah Nasional Bhd and the Employees Provident Fund (EPF), but the concessionaire would have to cut toll rates by 18%.
Khazanah holds a 51% stake in PLUS while the EPF owns the remaining 49%.
At 10.36am, Gamuda shares rose 8 sen or 1.95% to RM4.18, valuing it at RM10.35 billion.