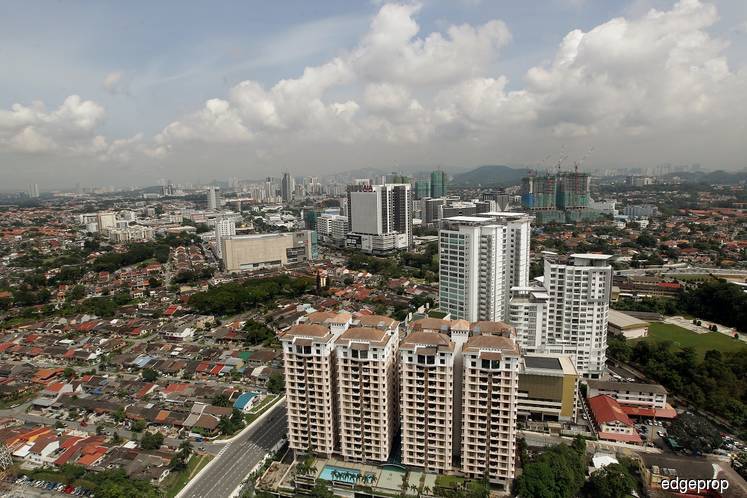 KUALA LUMPUR (Jan 22): Unsold stocks of serviced apartments, small office home offices (SOHOs) and small office virtual offices (SOVOs) in the Klang Valley will take only one year to clear, instead of five, according to a real estate agency.
Read also: Reduce property prices to clear overhang units, urges CBRE | WTW
Zerin Properties has refuted the claim made by CBRE|WTW managing director Foo Gee Jen last week that should prices not correct substantially, it will take the next five years to clear unsold stocks of SOHOs and SOVOs.
Zerin Properties managing director and chief executive officer Previndran Singhe argued that the supply of SOHOs and SOVOs is currently only 20% of the total property overhang in the country and as such, could be cleared in a year if there are no new launches.
"We would like to make it clear that this is misleading and untrue, given the fact that the supply is less than 20% of the total overhang nationwide of said properties," he said in a statement today.
"The value of the said overhang, although a considerable RM3 billion, is also about 20% of the actual overhang.
"KL has been the main driving force of the recovery of the property market and based on simple extrapolation of sales of 2,500 units a year, if no new launches this would be absorbed in a year," Previndran explained.
Previndran called on the government to make bolder measures to address the issue of property overhang in the country.
"This would include taxes reverting back to reasonable RGPT (real property gains tax) rate, faster Malaysian My Second homes processing, early announcement or HSR (High-Speed Rail) recommencement among others.
"The authorities and regulators can also contribute through Bumiputera quotas, reducing minimum price for foreign purchases (currently RM2 million in some parts of Selangor), and vamping up discount policies to help the industry," he said.
"We are strong believers in laissez-faire but in an economy that is imperfect, balancing policies are also required," Previndran added.
Last Friday, The Edge Financial Daily reported Foo's claim that the unsold units of SOHOs and SOVOs in Klang Valley would have to take five years to be cleared if prices are not corrected substantially.
As such, he said reducing property prices is the only way to clear overhang properties across Malaysia.
Across Malaysia, Foo estimated a glut of about 20,000 units of serviced apartments, SOHOs and SOVOs as at end-2019, and about 35,000 units of residential properties in total.
Click here for more property stories.