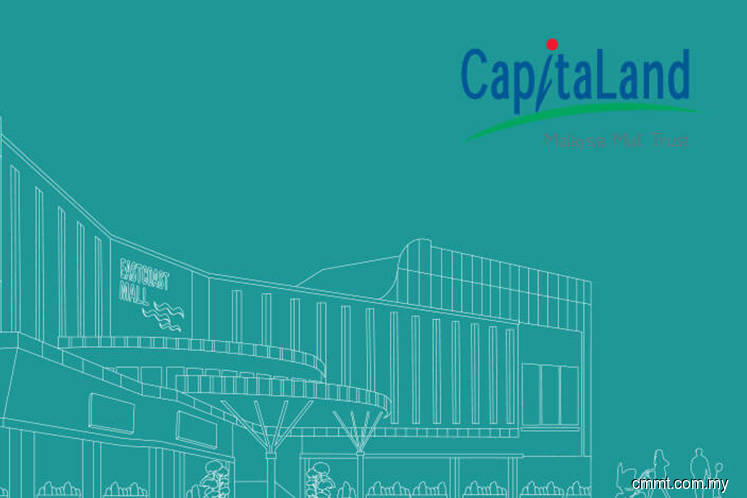 KUALA LUMPUR (Jan 23): CapitaLand Malaysia Mall Trust (CMMT) is on the hunt for new anchor tenants to inject life into its suburban Klang Valley malls and drive earnings in 2020.
At a press conference yesterday to announce its fourth quarter results ended Dec 31, 2019 (4QFY19), CapitaLand Malaysia Mall REIT Management Sdn Bhd chief executive officer Low Peck Chen said the trust would be changing its mix of anchor and mini anchor tenants in The Mines and 3 Damansara.
"For the suburban Klang Valley malls, anchor tenants are key," she said, adding that the current anchor Aeon Big supermarket at 3 Damansara Mall would make way for "a similar supermarket in terms of offering" this year.
Aeon Big has been an anchor tenant at the mall since 2008, when it was previously under the Carrefour brand. In addition, a new Tesco supermarket at The Mines will be opened in the second quarter of the year.
These efforts are being done to help boost the occupancy rates of the two malls — 3 Damansara at 92.8% and The Mines at 90.5% as at Dec 31, 2019.
The REIT manager has been engaging in rent adjustment talks with some of its tenants at The Mines.
"If you are too firm, you end up losing good tenants. However, in the case of non-performing leaseholders, we will not renew their leases," she said.
Low said CMMT expects 70% of FY20 net property income to come from Gurney Plaza Mall in Penang and East Coast Mall in Kuantan, with the balance 30% from its four Klang Valley properties, 3 Damansara, The Mines, Sungei Wang Plaza and Tropicana City Office Tower.
"I think there could be a single digit improvement on our bottom line," she added.
As at Dec 31, 2019, Gurney Plaza's occupancy rate stood at 99.8%, and East Coast Mall at 99.5%. Sungei Wang's occupancy was much lower at 82%, but the REIT is aiming to hit 90% this year, as it onboards more tenants.
Low said CMMT is open to acquiring new retail assets. "We are open to exploring new acquisitions, (but) they would likely be in peninsular Malaysia, [should they materialise]". It has no plans to dispose of any assets.
CMMT recorded a 6% decline in net property income to RM202.12 million in FY19, against RM214.97 million in FY18.
It declared an income distribution per unit (DPU) of 1.52 sen for the fourth quarter, raising total DPU for FY19 to 6.25 sen. In FY18, the trust paid a total of 7.90 sen.
FY19 operating expenses stood at RM140.16 million against RM135.18 million in the year prior, due to higher utility costs stemming from two electricity surcharges between July 1, 2018 and March 1, 2019.