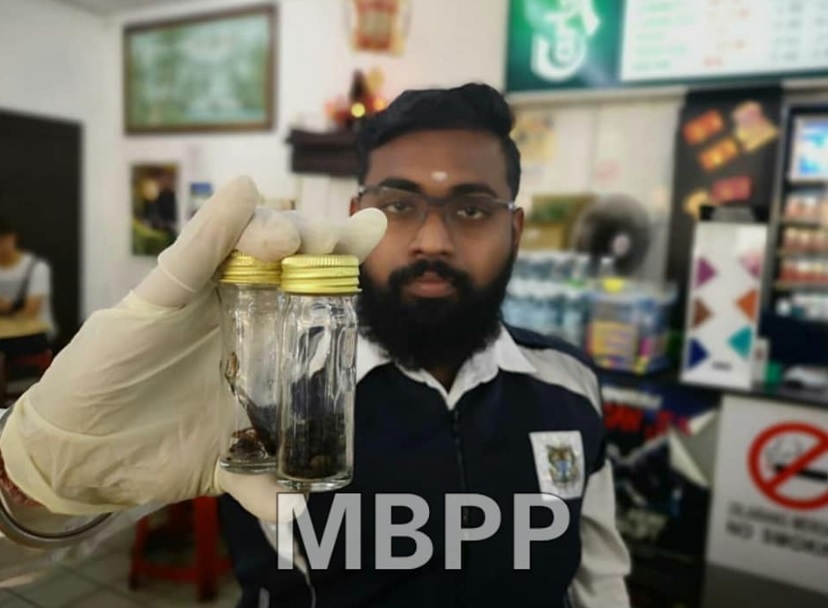 GEORGE TOWN (Jan 23): In its war against dirty eateries, Penang Island City Council (MBPP) has recently fined and shut down two hawker centres. Rat droppings were found on their premises, reported The Star.
A kuih maker was also caught in the cross hairs when it was fined for "disregarding cleanliness".
According to MBPP environmental health officer Bawani Murugasan, the two hawker centres located along Jalan Hijau 5 and Jalan Jelutong were made to close till Feb 2.
"Six compounds were issued to the hawker centre in Jalan Hijau 5, one to the hawker centre in Jalan Jelutong and one to the kuih centre in Jalan Tan Sri Teh Ewe Lim," Bawani told the daily.
"Some food handlers at the hawker centre in Jalan Hijau 5 failed to get typhoid injections and we found cockroaches and rat droppings there as well.
"Hawkers at the centre in Jalan Jelutong improperly handled their food which could result in cross-contamination. Some placed ready-cooked food near raw ingredients."
"The kuih centre was fined RM100 as one of its workers had unkempt fingernails," she added.
Bawani revealed to The Star that MBPP had been carrying "spot checks every two weeks" and the checks will "continue throughout the island this year".
"This is our seventh spot check since we started in November last year and so far, we have conducted seven operations on 21 outlets."