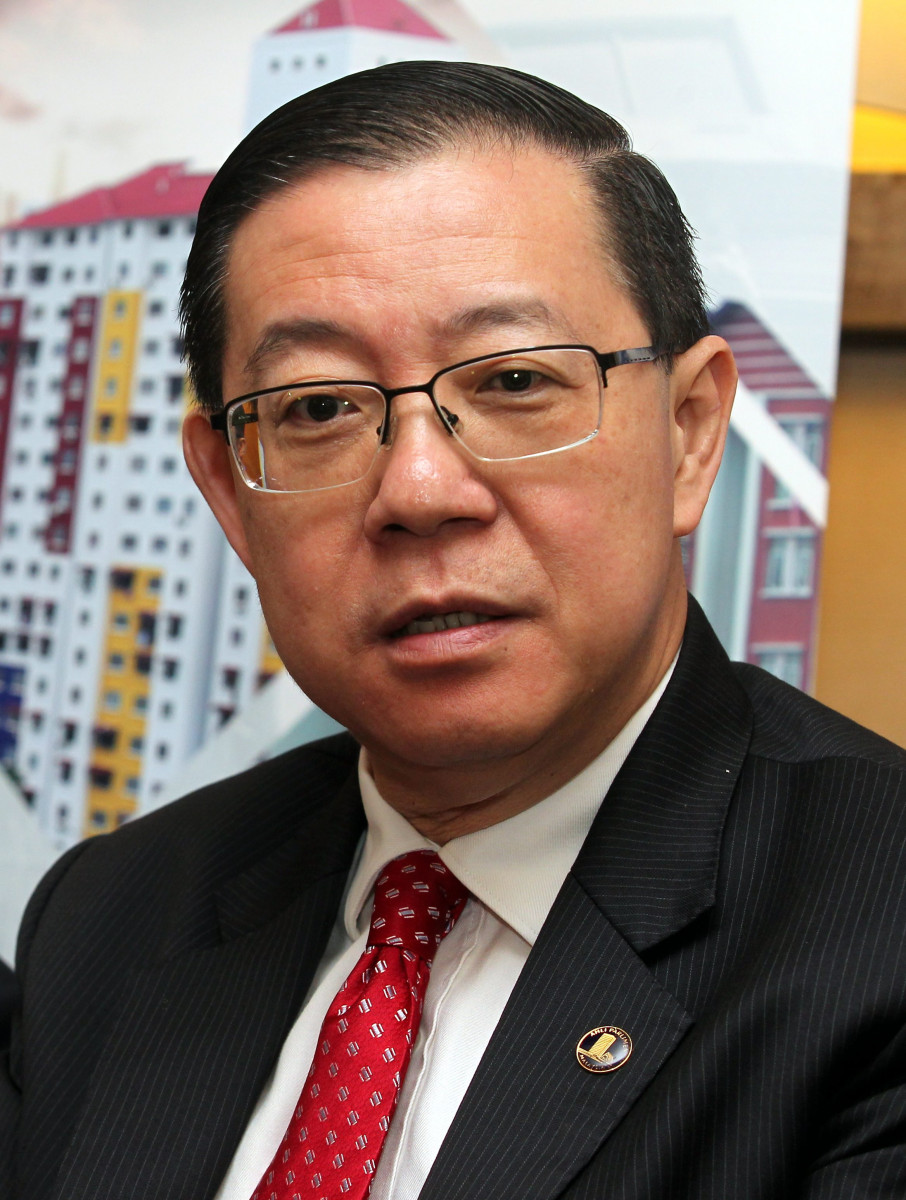 KUALA LUMPUR (Jan 30): The Malaysian government is not discounting bringing forward its stimulus packages planned to address the US-China trade war risks in light of the Wuhan coronavirus outbreak, but only if it is really necessary, said Minister of Finance Lim Guan Eng.
However, it may be too early for the government to revise Malaysia's gross domestic product (GDP) growth forecast of 4.8% in 2020, pending a more detailed study on the overall impact of the outbreak, Lim said in a press conference today.
Lim was asked whether Malaysia will revise its GDP forecast, considering some other countries have done so, such as neighbouring Thailand.
"We need to wait and see. We need to be aware that Thailand welcomes some 11 million tourists from China annually, compared with 2 to 3 million in Malaysia. There is a big difference.
"So there will be impact [from lower tourist arrivals], but unlike what is faced by Thailand," Lim said.
"But if there is an impact, the Cabinet acknowledged that the Ministry of Finance is evaluating and planning to launch economic stimulus package, if needed. But this is still in its early stages," he added.
For now, Lim said the sector that may need assistance will be the tourism industry, as it will be severely affected by the episode.
At the same press conference, World Bank East Asia and the Pacific vice president Victoria Kwakwa said the World Bank is still assessing the economic impact of the Wuhan virus towards the global economy.
Describing the outbreak as "more than an event in East Asia", Kwakwa said the World Bank is working with partners to track the latest developments in the episode and to provide the necessary support.
"Of course [the attention goes] to the government of China first, which is the epicentre [of the outbreak].
"The support can be in terms of technical assistance, analysis, sharing experience of similar pandemics and how they have been controlled, such as SARS and Ebola.
"All of that, we have experience, so we are pooling some of this together quickly for the Chinese government to see if there are any lessons that they will find useful, and working through some of the projects that we financed to provide financial support."
"I think it is important to take the time and do the analysis," she said, such as channels of transmission, impact towards demand in key sectors, and also impact from loss of working days and death tolls, to name a few.
Yesterday, Thailand's finance ministry cut its 2020 GDP growth forecast to 2.8% from the initial 3.3%, mainly due to weaker exports.
At press time, the coronavirus 2019-nCoV has spread to 20 countries, with 7,816 confirmed cases, and 170 deaths — all in China.
China is Malaysia's biggest export destination, accounting for around 14% of Malaysia's total exports of nearly RM1 trillion in 2018 and in the first 11 months of 2019.
Malaysia, which has forecasted GDP growth of 4.8% this year, has earlier launched the Visit Malaysia 2020 campaign to attract more tourists to the country as a means to speed up economic growth, with Chinese tourists as a primary target.
Earlier today, the World Bank Group announced it has entered into an agreement with the Malaysian government to extend its research operations in the country for another five years in 2021-2025.
Malaysia and the World Bank Group first signed agreements to establish a knowledge and research hub in Kuala Lumpur in January 2015.
The World Bank Group office in Malaysia is housed in Sasana Kijang, a Bank Negara Malaysia facility providing office space for multiple international organisations and dedicated to educational learning and collaborations.