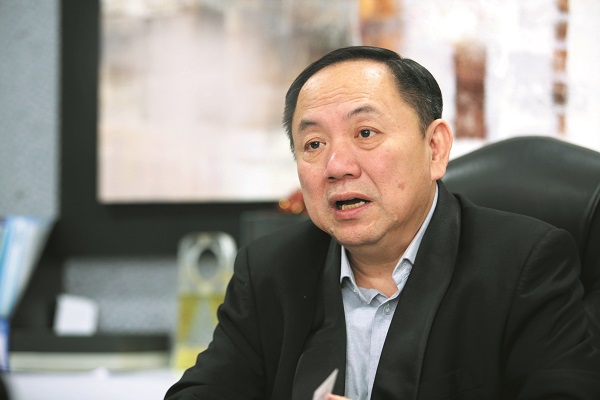 PETALING JAYA (Feb 1): Low-profile businessman and investor Datuk Seri Chiau Beng Teik sees a lot of potential in property firm Chin Hin Group Property Bhd (CHGP) and wants to demonstrate his commitment to the company to the investing public, The Edge Malaysia reported today.
In an interview with The Edge Malaysia, the 58-year-old building materials trader said: "Within the next 12 months or so, CHGP will be acquiring land bank by itself. In the past, we have been using our private vehicle to acquire land before injecting property projects into CHGP. But in the coming year, we plan to use the listed vehicle to directly undertake two land acquisitions."
He also said CHGP has identified two plots in Kuala Lumpur and Selangor, measuring about three acres each, to acquire this year as the company aims to launch two new serviced apartment projects in 2021 and 2022, with units selling at RM300,000 to RM400,000 each.
"In today's market, one plot will probably cost us about RM50 million, which means we might have to fork out about RM100 million in total. But funding should not be a problem as the banks are ready to lend us about 70% and the remaining 30% will come from profit generated by our existing projects," he said.
He told The Edge Malaysia that CHGP is in talks with the landowners, who appeared keen to sell. However, the parties are still negotiating and finalising the details.
According to The Edge Malaysia, CHGP has two ongoing projects — Aera Residence and 8th & Stellar.
8th and Stellar is a two-tower mixed-use development comprising serviced apartments, duplex lofts, office space and shoplots on a 2.2-acre leasehold tract in Sri Petaling. The estimated gross development value is RM490 million.
Aera Residence is a serviced apartment project in Petaling Jaya, with an estimated GDV of RM310 million.
Aera Residence, which has a take-up rate of 97%, is expected to be completed in March this year and will start generating profit for CHGP soon.
8th & Stellar, which was half sold by the end of last year, is expected to achieve sales of 70% to 80% this year.
"We all know that the current market sentiment is not great but, fortunately, our property sales performance has been commendable so far," said Chiau.
"Last year, our overall property sales amounted to about RM200 million. With the new projects coming in, our property sales could hit the RM300 million mark in 2021."
He said CHGP plans to launch the two new serviced apartment projects as early as next year if it is able to complete the land acquisitions this year.
He estimated the GDV for the two new projects at RM300 million to RM350 million each. "If we were to buy the two pieces of land for RM100 million, we must launch the two projects for RM700 million in total to make a reasonable profit. Both tracts are vacant at the moment. We are not in hurry to launch them," he said.
Chiau heads a mini business empire and has major equity interest in four locally listed companies — Chin Hin Group Bhd, Chin Hin Group Property Bhd (CHGP), Solarvest Holdings Bhd and Green Ocean Corp Bhd.
Read the full report in this week's The Edge Malaysia