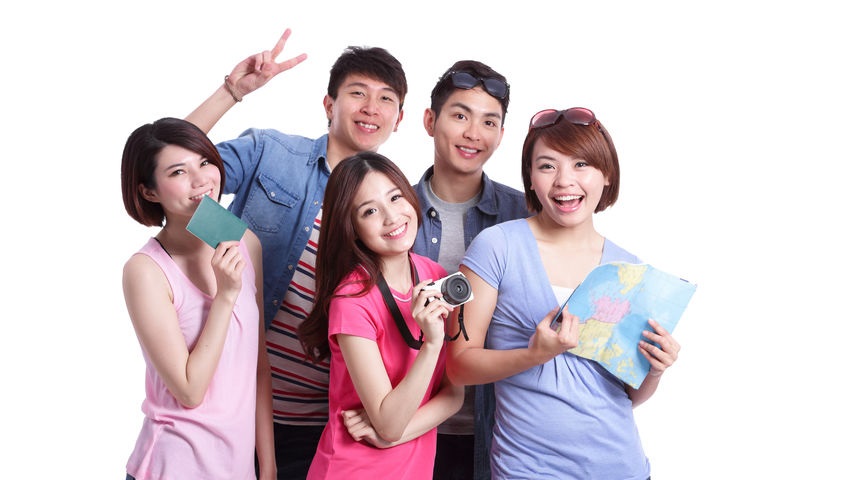 KUALA LUMPUR (Feb 3): China has been Malaysia's third biggest tourist source country after Singapore and Indonesia since 2012, displacing Thailand from the top three.
According to the latest available statistics, Malaysia has welcomed over two million tourists that are of Chinese nationality per year since 2016. That figure hit a record high of 2.94 million people in 2018.
Meanwhile, total tourism receipts amounted to 5.7% of gross domestic product (GDP) in the first half of 2019 — slightly lower than the pre-severe acute respiratory syndrome (SARS) level of 6.3% — while China tourism receipts accounted for 1% of GDP, Danny Goh of Credit Suisse pointed out.
In comparison, for the entire 2018, tourism receipts amounted to 5.8% of GDP, while China tourism receipts were at 0.9% of GDP.
Although the Wuhan virus is largely expected to pose only short-term economic disruptions at this point, there is a risk that Malaysia's tourism industry could be hit harder this time.
This is if the Wuhan virus-related concerns linger for as long as or far longer than the six-month SARS outbreak, given that China's share of tourism receipts had more than quadrupled to 19% as of the first nine months of 2019 (9M19), from 4% in 2003, said Goh.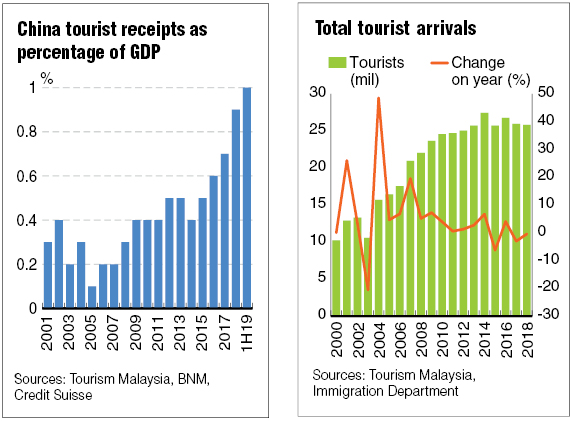 "During SARS, Malaysia's total tourism receipts declined 17% year-on-year (y-o-y) in 2003, with China tourism receipts (which accounted for 4.2% of total) falling 39% y-o-y.
"Given that China's share of tourism receipts has quadrupled to 19% in 9M19, the potential impact on GDP could be greater this time. Assuming a sharp decline in China tourist receipts of 50% and a 17% drop in tourism receipts from other countries, the estimated loss in Malaysia's tourism receipts could amount to about 1.3 ppts (percentage points) of GDP (China alone contributing 0.5 ppt)," he added.
According to Jerry Lee Chee Yeong, an assistant portfolio manager at online investment platform Fundsupermart, the Wuhan virus outbreak could pose challenges to Malaysia hitting its maintained Visit Malaysia Year targets in 2020, as some visitors postpone or reconsider their travel destinations to Malaysia, which has the fourth most confirmed cases outside China, at a total of eight cases so far.
He, however, believes that local authorities could take actions such as relaxing visa applications for certain markets, to help mitigate the impact.
This article first appeared in The Edge Financial Daily, on Feb 3, 2020.